Why Barack Obama Is Celebrating Someone Else On His Birthday This Year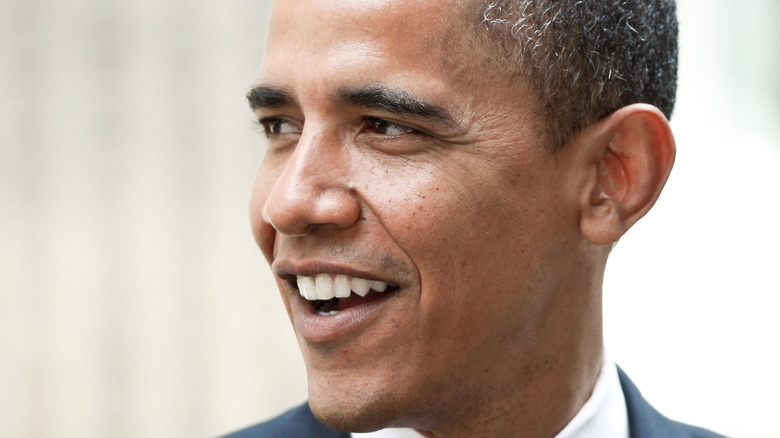 Alessia Pierdomenico/Shutterstock
Not all presidential birthday bashes can be as memorable as when Marilyn Monroe sang "Happy Birthday" to John F. Kennedy at an event for his 45th birthday (via History) – Kim Kardashian wearing the Monroe dress to the Met Gala certainly helped reignite the interest in that birthday event. However, they're still always going to be at least a bit of a big deal.
When Barack Obama was president, he celebrated some milestone birthdays — including his 50th birthday in 2011. For the big day, his daughter, Malia Obama, came back from camp and the family celebrated with a party at the White House and then the weekend at Camp David, per The Guardian. On his last birthday as president, Obama turned 55, and he had a star-studded party with Beyonce, Jay-Z, Ellen DeGeneres, John Legend, Stevie Wonder and more on the guest list, according to Page Six.
For Obama's 60th birthday in 2021, it was still going to be a big event at Martha's Vineyard with hundreds of people in attendance, even though he wasn't president anymore. However, with COVID, things had to be scaled back, per The New York Times. So, it would make sense that his 61st birthday would make up for the missed 60th; however, Obama is using his 61st birthday to honor someone special in his life.
The Obama Presidential Center will include a water garden named for his mom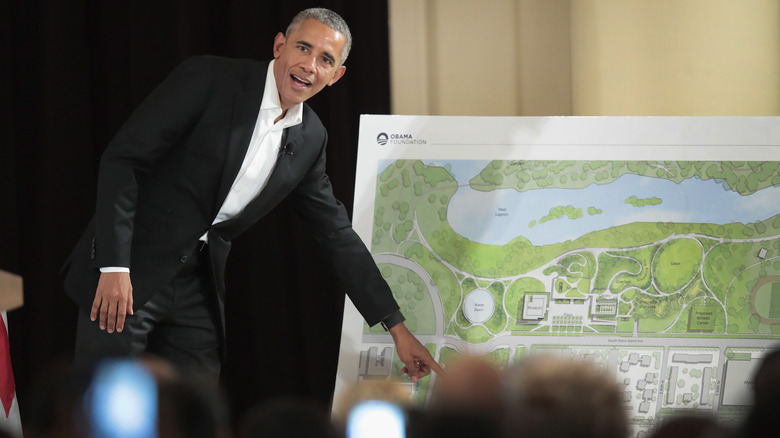 Scott Olson/Getty Images
Barack Obama used his 61st birthday to announce that the water garden at the Obama Presidential Center will bear his mother's name — Ann Dunham. A press release from the Obama Foundation outlined the impact that Obama's mother had on his life: "Ann Dunham was the biggest influence on President Obama's life. She believed strongly in the power of human connection and the inherent dignity in all of us, values she instilled in her children." The garden will be near the north entrance of the Obama Presidential Center, which is currently in construction in Jackson Park on the South Side of Chicago.
The garden will be designed as a space for "reflection and relaxation," and feature an art piece that has been commissioned from Maya Lin, per the Obama Foundation. Obama is a fan of Lin's work and even awarded her the Presidential Medal of Freedom in 2016. One of her most famous works is Washington D.C.'s Vietnam Veterans Memorial. Lin's piece in the water garden will be called "Seeing Through the Universe."