The Moment Things Got Awkward Between Joy Behar And Whoopi Goldberg On The View
Christopher Polk/Getty Images
Long-running talk show "The View" is in the news again this week, after finally sorting out its casting issues following months of speculation. "The View" surprised fans by adding yet another Republican to the table, with Ana Navarro and Alyssa Farah Griffin joining Whoopi Goldberg, Joy Behar, Sunny Hostin, and Sara Haines for the new season, per People. However, despite being members of the same party, Navarro and Griffin have widely differing ideologies, as Variety pointed out.
They're guaranteed to mix things up, but the new ladies will have to get in line behind series stalwarts Goldberg and Behar, who have a history of good-natured sniping. Earlier this year, Goldberg had something to say about Behar's mysterious break from "The View," hilariously suggesting she might have either the flu or be secretly pregnant, as Decider reported at the time. Considering Behar is 79 years old, it seemed highly unlikely she was expecting, leaving fans scratching their heads.
Per The Sun, upon her return to the hit talk show, Behar confirmed she'd been struck down by a really "bad virus." When her co-hosts quipped that they'd heard she was expecting, Behar responded, "Thank you, I'm the Virgin Mary," seemingly taking it all in stride. As it turns out, though, even when Goldberg is giving her a compliment, Behar doesn't quite trust that she's being serious.
Joy Behar wasn't sure whether Whoopi Goldberg was messing with her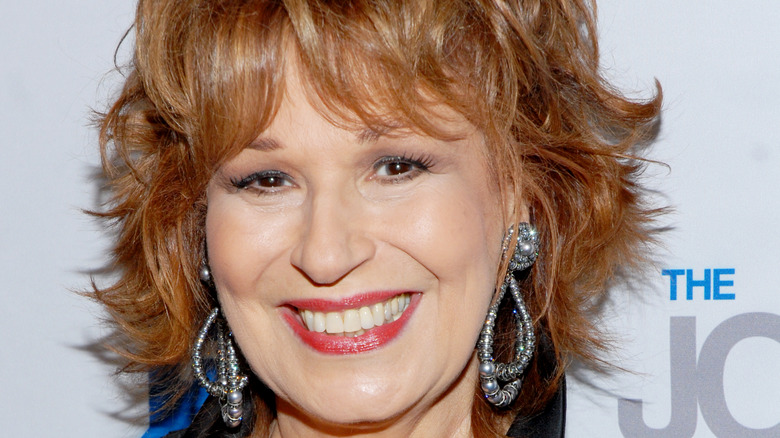 Michael N. Todaro/Getty Images
Whoopi Goldberg's jovial nature came back to bite her when she attempted to compliment co-host Joy Behar during a recent episode of "The View." According to Decider, the panel was discussing the controversial sentencing of WNBA star Brittney Griner in Russia, when Goldberg praised Americans' right to protest if they feel something is unfair, arguing, "You can't do that so much in Russia." She then abruptly switched the topic, turning to Behar and telling her, "You look good, Joy." 
The TV personality was taken aback, asking, "Do I?" with Goldberg quickly reiterating, "You do." Clearly still unsure whether her co-host was making fun of her, Behar inquired as to why Goldberg made the comment, only for Sunny Hostin to pipe up and tell her, "You look very svelte." Goldberg, meanwhile, reasoned, "It's called, I looked over, and it's a compliment." Sara Haines then encouraged Behar to just accept it with gratitude.
It's worth noting that the two ladies have had an interesting relationship over the years. Per The Sun, during Behar's first show back after her short absence, Goldberg interrupted her while she was talking. A month prior, there were several awkward exchanges between the duo on the show, according to The Sun, particularly when Goldberg thought Behar wasn't moving things along quickly enough. 
Behar gives as good as she gets, though, casually revealing Goldberg's full, real name during a recent broadcast (via YouTube), much to her annoyance.