Whoopi Goldberg Has Something To Say About Joy Behar's Mysterious Break From The View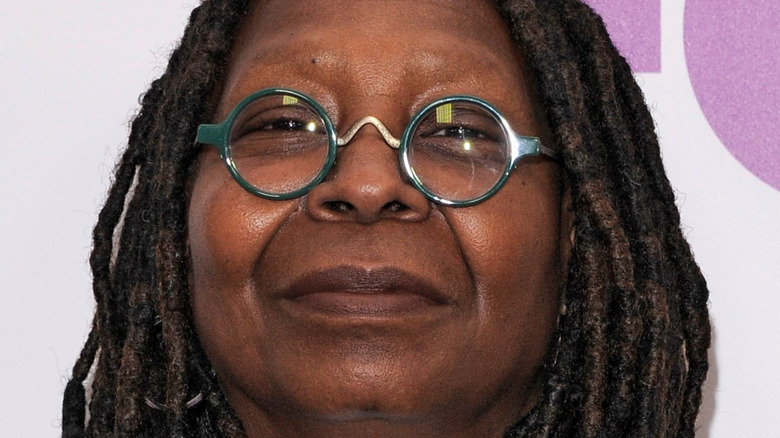 Ron Adar/Shutterstock
"The View" has been going strong with a mostly filled table for over two decades. Plenty of co-hosts have graced the seats over the years, but lately there have been a few that haven't been in their usual chairs. Joy Behar has been missing from the past three shows, and rumors have been swirling (via Decider). While there has been a lot of talk going around lately, Whoopi Goldberg is trying to clear it all up. Well, sort of. 
It's no secret that Goldberg has a reputation on "The View." The 66-year-old has been suspended (via CBS News), has taken breaks from the show, and ruffled quite a few feathers during her time on screen. Her big and bold personality is actually what's made her one of the longest running co-hosts on the show (via Us Magazine). 
Goldberg has weighed in on many controversial topics during her time on the show, but now she's making comments about where Behar has been recently. Let's just say that this update isn't as clarifying as people would like. In fact, it makes her leave of absence all the more confusing. 
Whoopi Goldberg said Joy Behar might be pregnant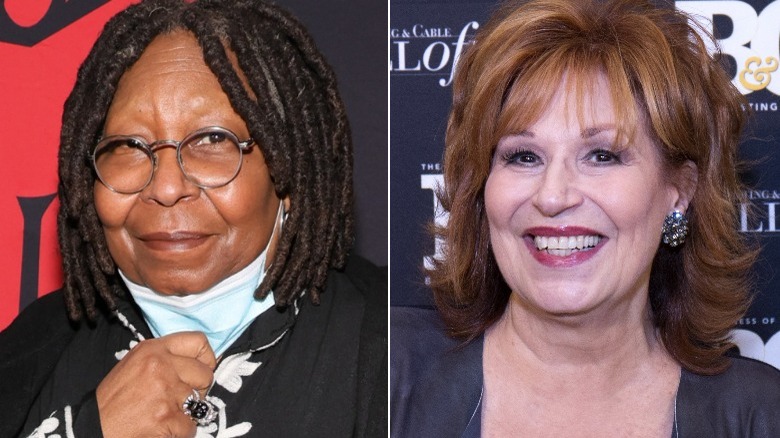 Santiago Felipe & Dia Dipasupil/Getty
It's actually pretty normal for a member of "The View" to miss a few shows every now and then. After all, they're all busy women with other careers besides just the morning talk show. But when Joy Behar missed her third show in a row, people began to be concerned about her (via The U.S. Sun). Then Whoopi Goldberg came in to clear it up, by saying the 79-year-old might be pregnant.
"Sara's still out with COVID. Joy does not have COVID," Goldberg said, according to Decider. "She's getting over something else, the flu, or maybe she's pregnant, I don't know." The statement made everyone even more confused as to where Behar was. Obviously, there's a better chance of the 79-year-old getting over the flu than being pregnant, but it's still unclear exactly what is going on.
The truth of the matter is that Goldberg and the rest of the cast are likely just as confused as to where Behar is as the rest of the world. It also shows that they likely aren't holding information from anyone — just trying to figure things out themselves.  
It's possible Joy Behar is leaving the show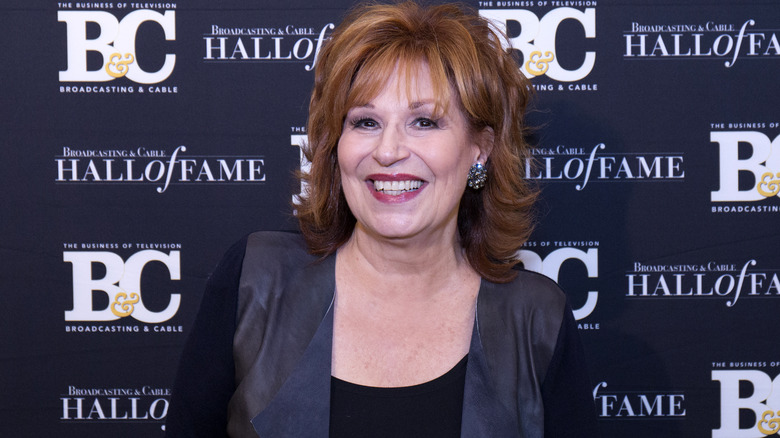 Santiago Felipe/Getty Images
There is one major reason that fans freak out when they see Joy Behar missing from "The View" for more than a few days. According to the New York Post, Behar has said in the past that she wouldn't sign another contract with the network when her 2022 contract expired.
"I have a three-year contract," the star told reporter Ramin Setoodeh, according to New York Post. "I don't see myself staying for more [time]. That's it! I could be wrong. If I'm as fabulous in [2022] as I am now, I'll think about... But the chances of that happening ... You know, time marches on. I'm not a kid."
To make things even more confusing, her rep stated that she signed another three year deal in July 2022, which would keep the star on the show until 2025 (via Media-ite). That had fans excited, until, you know, she stopped showing up. At the time of publication it's unclear exactly what Behar has planned for her future on the show.