Paradise Highway's Cameron Monaghan On The Next Phase Of His Career - Exclusive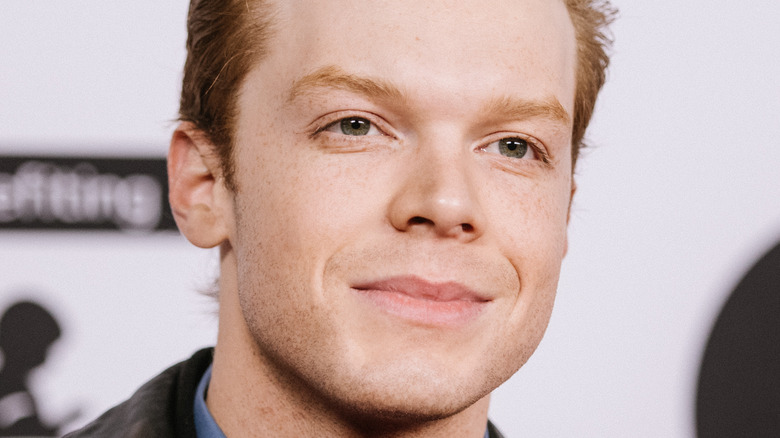 Morgan Lieberman/Getty Images
What do a scrappy teen from the South Side of Chicago and an ambitious FBI agent have in common? In the real world, not much — but in the entertainment industry, such characters have belonged to the multi-talented actor Cameron Monaghan. Gracing the screen as Ian Gallagher in the long-running television dramedy "Shameless," Monaghan quickly proved to audiences that he had unmatched acting chops. From Ian's devastating battle with bipolar disorder to his stint in prison to his improved quality of life on the West Side of the city, viewers everywhere rooted for Monaghan's beloved character, who quickly became synonymous with the actor. 
But like all good things, "Shameless" came to an end, presenting Hollywood with a much older — and much wiser — version of Monaghan than the young teen we came to know in those early seasons of the show. Finally aging into some incredible parts, Monaghan joined the likes of Morgan Freeman on-screen, handing down a complex performance in the newly released film "Paradise Highway."
To say that Monaghan is a maverick is an understatement. Not only did he hold his own alongside William H. Macy from a young age, but he proved amid "Paradise Highway" that he has what it takes to perform alongside the greats. With all of that said, you may think that Monaghan is racing toward new projects with unmatched enthusiasm. But in an exclusive sit-down with Cameron Monaghan, the "Shameless" star told us that in this next season of his life, he's ready to slow things down.
Cameron Monaghan is going to be more decisive about future work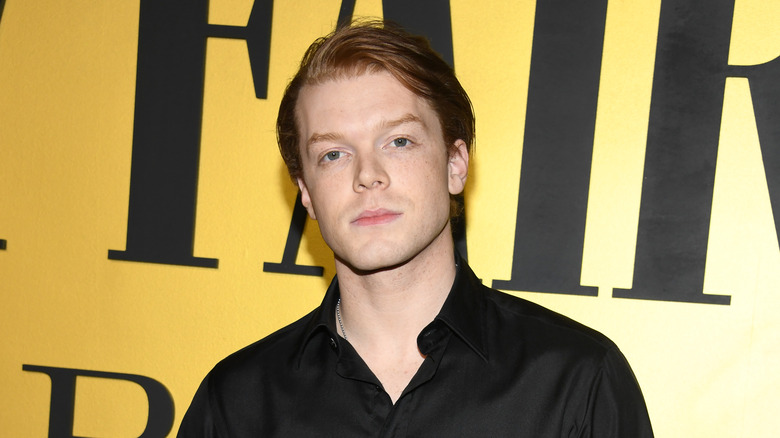 Jon Kopaloff/Getty Images
Having portrayed the same character on "Shameless" for a whopping 11 seasons, Cameron Monaghan is breaking out of the Ian Gallagher mold and proving to the world that his acting caliber is up there with the greats. Just his co-stars in "Paradise Highway" — Morgan Freeman, Juliette Binoche, and Frank Grillo — prove that point tenfold. But as for his career moving forward, Monaghan told us during our exclusive interview that he plans on being a bit more decisive when it comes to choosing future projects.
"I've been consistently working, not only on ['Shameless'] but also on other projects, for the better part of 20 years at this point. It's been nice to have a bit of breathing room to decide what's important to me and what I would like to do next," Monaghan told us.
Highlighting that he wants to be a bit pickier not only as an actor but also as a person, Monaghan shared that during this season of his life, he's enjoyed making "necessary lifestyle changes and life changes," enabling him to "explore" other options.
The actor is ready to explore further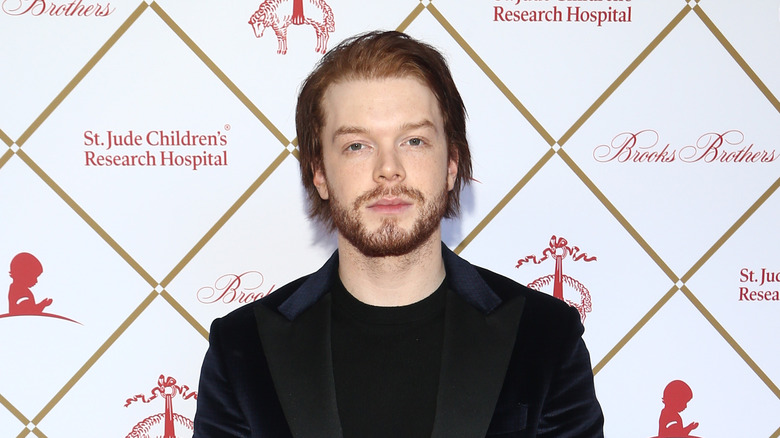 Tommaso Boddi/Getty Images
To say that the COVID-19 pandemic has changed life for pretty much everyone is an understatement. As for Cameron Monaghan, he was still able to wrap the final season of "Shameless" amid the pandemic, but the situation as a whole gave him the chance to slow down and spend time with himself.
"I enjoy a lot of time by myself — but that being said, no one likes being forced into that time. I was very lucky that I was able to have the stability with my life and my career, that I was able to do that without the risk of the bottom falling out for me; a lot of people are not lucky enough to get that privilege," Monaghan told us.
Now, as the world's pandemic restrictions ease, Monaghan has his sights set on traveling and giving himself time away from work to enjoy.
"There's a lot of places in the world that I would very much like to go [to], and to try to see as much of the world as I can, and to meet people from different places, from different cultures — to explore that is my primary interest right now," he told us. "I want to learn and grow and be able to do that while I can. That's where I am at the moment."
"Paradise Highway" is now available in select theaters and on digital and On Demand.