The Gift Peacock Is Giving Days Of Our Lives Fans When The Soap Moves To Streaming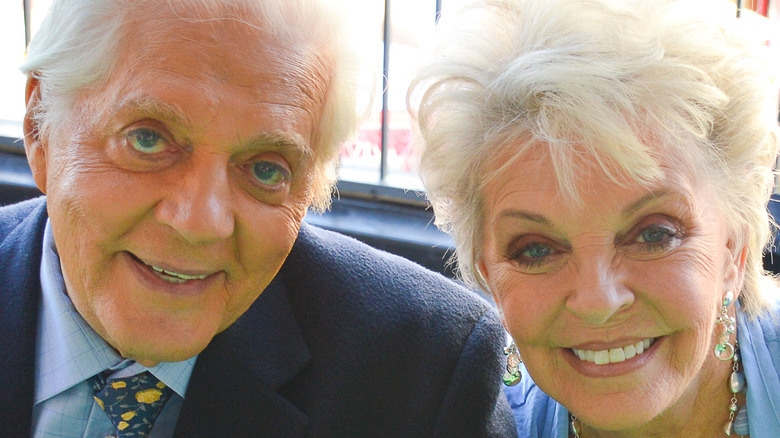 Michael Mattes/Shutterstock
"Days of Our Lives" fans learned they were in for a major change this week when NBC announced that the long-running soap opera would no longer air on the network. The sudser will make the move to the network's streaming platform, Peacock, in September 2022 (via The Hollywood Reporter).
"This programming shift benefits both Peacock and NBC and is reflective of our broader strategy to utilize our portfolio to maximize reach and strengthen engagement with viewers," said Mark Lazarus, chairman of NBCUniversal Television and Streaming, per NBC News. 
"With a large percentage of the 'Days of Our Lives' audience already watching digitally, this move enables us to build the show's loyal fanbase on streaming while simultaneously bolstering the network daytime offering with an urgent, live programming opportunity for partners and consumers."
After the news broke, fans were split about the move to Peacock, and many weren't happy to hear that the show would no longer air weekday afternoons on NBC after more than five decades. However, Peacock is giving fans a little gift to sweeten the deal a bit.
Peacock viewers will be able to relive their favorite Days of Our Lives moments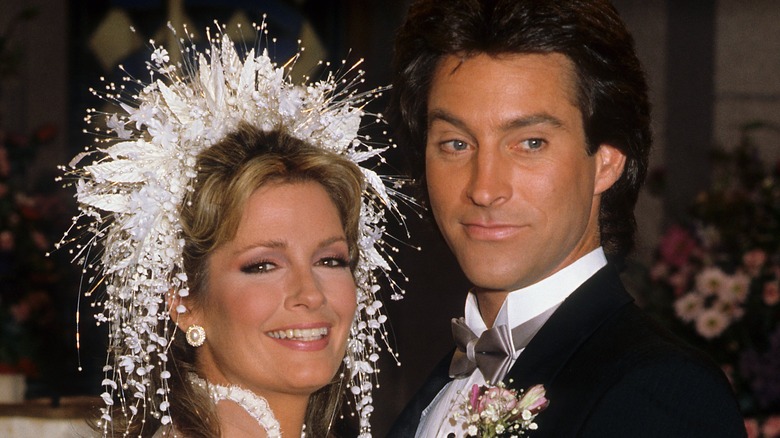 Donaldson Collection/Getty Images
According to Fox News, when "Days of Our Lives" officially makes the move from NBC to Peacock this fall, there will be some bonus content for viewers to enjoy. Those who follow the soap opera to the streaming app will be able to watch new daily episodes as well as take a walk down memory lane with over 14,000 past episodes from the past 57 years.
This means that viewers will be able to watch storylines such as Vivian burying Carly alive, serial killers like the Salem Stalker, Bo and Hope's epic love story, Shawn and Belle's high school romance, Stefano DiMera's reign of terror, and so much more (via Fame 10). Longtime fans will be able to enjoy the episodes for a second time, while the newer generation of viewers can watch the iconic storylines play out for the very first time.
Because "Days of Our Lives" is one of the longest-running soaps ever, the show has a rich history of drama, action, romance, and more. Now, viewers will be able to enjoy it all at the click of a button.
While many fans have spoken out in disapproval of the move (via The U.S. Sun), it does seem that there will be at least one perk of watching "Days of Our Lives" on Peacock.