How Nicole Walker Ended Up With Sami Brady's Baby On Days Of Our Lives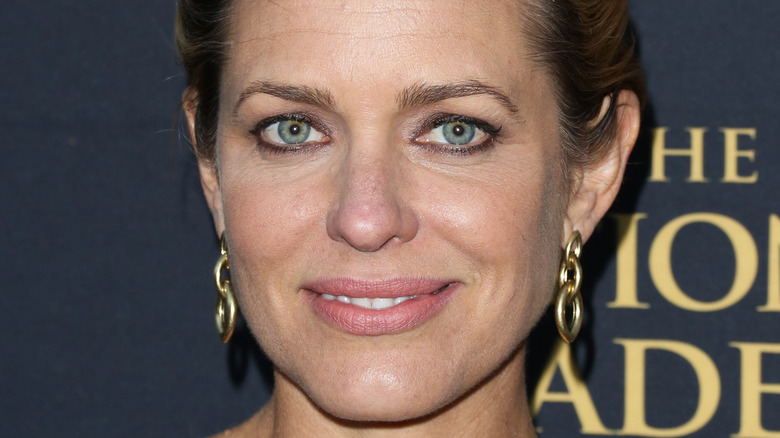 Paul Archuleta/Getty Images
"Days of Our Lives" has never lacked drama. The NBC soap opera has delivered shocking plot twists over the years that include Marlena Evans (Deidre Hall) being possessed by the devil, Vivian Alamain (Louise Sorel) burying Carly Manning (Crystal Chappel) alive, a stunning one-year time jump, serial killers like The Necktie Killer, and much more, per Fame 10.
There's also been some epic romantic stories with super couples like John Black (Drake Hogestyn) and Marlena Evans, Bo (Peter Reckell) and Hope Brady (Kristian Alfonso), Will Horton (Chandler Massey) and Sonny Kiriakis (Zach Tinker), and Ben Weston (Robert Scott Wilson) and Ciara Brady (Victoria Konefal), per Nine. In addition, have also been some incredible feuds. Characters like Vivian Alamain and Kate Roberts (Lauren Koslow) have engaged in years-long feuds.
Of course, who could forget the feud between Nicole Walker (Arianne Zucker) and Sami Brady (Alison Sweeney). The two women have a long history of bad blood, and fans have definitely loved watching them spar over the decades.
Sami and Nicole have a long-running feud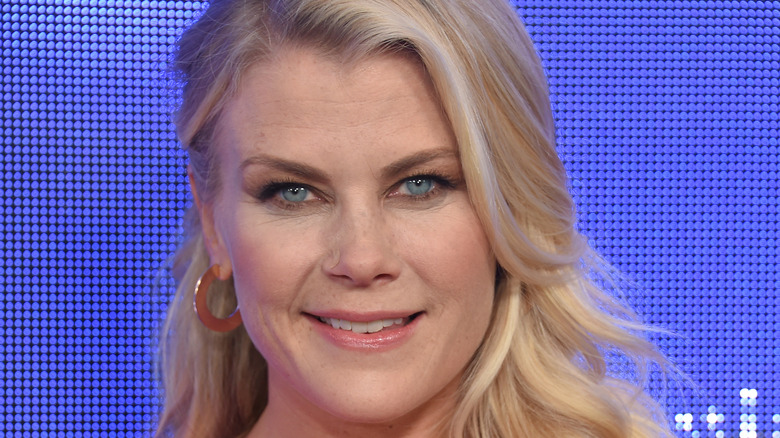 DFree/Shutterstock
According to Soap Opera News, Sami Brady and Nicole Walker have never liked each other, and it's easy to see why. Not only do the women have the same taste in men, but they also have a knack for causing drama. Sami and Nicole have shared many of the same romantic partners over the years, including three spouses, Lucas Horton (Bryan Dattilo), EJ DiMera (James Scott, Dan Feuerriegel), and Rafe Hernandez (Galen Gering).
They've also been married to each other's brothers, with Sami briefly wedding Nicole's sibling Brandon Walker (Matt Cedeno), per Fame 10, and Nicole walking down the aisle with Sami's twin, Eric Brady (Greg Vaughan), per Soaps in Depth.
In addition to their romantic entanglements, Sami and Nicole have also done some devious things to each other, such as ruining each other's marriages, getting into physical altercations, and creating chaos for their loved ones. However, one of the most shocking moments in the pair's feud came when Nicole ended up with Sami's baby daughter.
Sami and Nicole battled over Sydney DiMera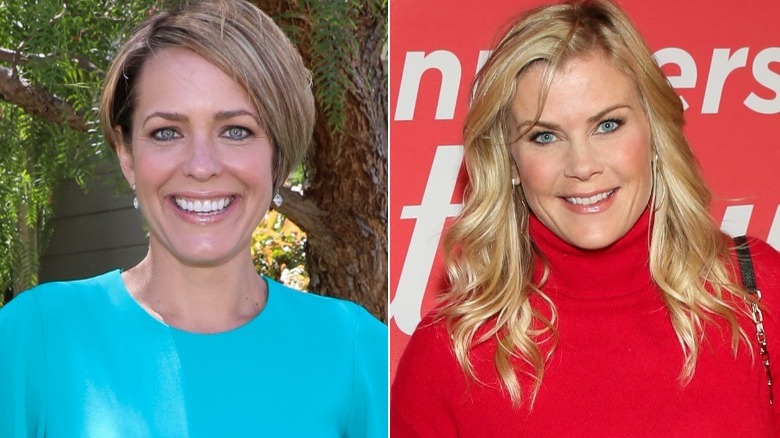 Paul Archuleta & Paul Archuleta/Getty
One of the men that "Days of Our Lives" fans have seen Nicole Walker and Sami Brady fight over has been EJ DiMera. At one point, Sami found herself pregnant with EJ's child at the same time that he was also expecting a baby with Nicole, per Soaps. At first, Sami opted to hide the pregnancy, but Nicole found out about the situation. Sadly, Nicole's pregnancy ended in a miscarriage (via Soaps in Depth). However, she decided to continue faking her pregnancy in hopes of adopting the unborn baby of a pregnant teenager named Mia. Sami and Mia went into labor at the same time, and Nicole switched the babies so that she could raise EJ's biological child.
Sami took home Mia's baby and named her Grace, while Nicole pretended to give birth to EJ's daughter, whom she named Sydney. Sami endured heartbreak when baby Grace experienced medical issues and died. Later, it was revealed that Sydney was Sami and EJ's biological daughter, but Nicole wasn't willing to give up the baby that she'd been raising. Nicole fled Salem with little Sydney, but later returned to reunite the baby with her mother, per Soap Central.
Sami and Nicole's baby switch is just one of the many reasons that the women hate each other and that their relationship has been so entertaining for viewers to watch.