Twitter Is Seeing Red After Bill Maher's Controversial Comments About Body Size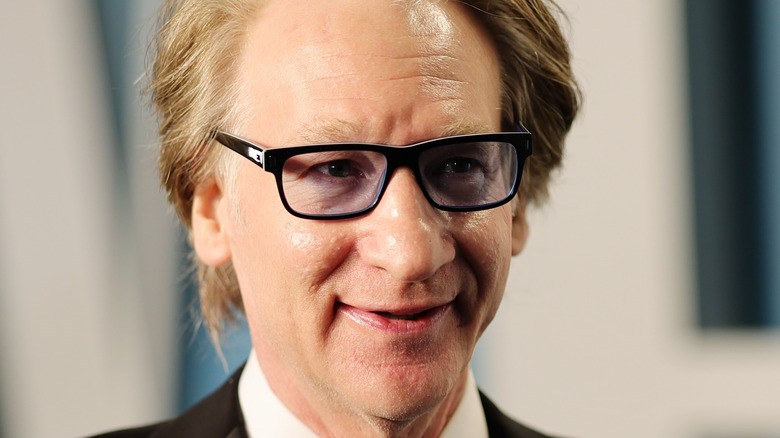 Rich Fury/vf22/Getty Images
Bill Maher is not a newbie to controversy. From his comments on Afghanistan to his take on the Olympics, the entertainer wouldn't be himself without offending someone. It's another day and another set of comments that aren't sitting so well with people. This time, the subject is body size and the "Real Time With Bill Maher" host has angered many people on Twitter over his opinion that the "disturbing trend" of "fat acceptance" has morphed into "fat celebration" in this country (via Fox News).
Maher went on to opine that people are manipulating scientific facts to fit into a certain ideology that he views as problematic. "To view letting yourself go as a point of pride? We used to at least try and be fit and healthy and society praised those who succeeded," the HBO personality spouted.
Finally, he noted that the "Orwellian" philosophy has gone from embracing someone for who they are, to "enabling" dangerous behavior.
Soon, social media was ready with their fiery feedback of the fat shaming sermon.
Critics want to see Bill Maher canceled in favor of another host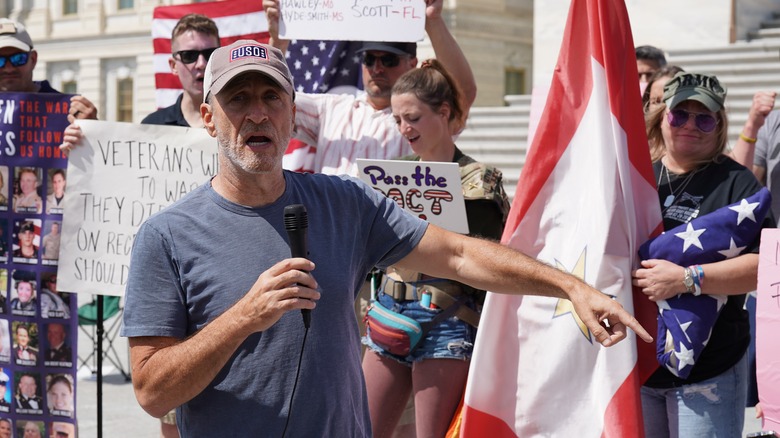 Phil Pasquini/Shutterstock
Some Twitter users who heard Bill Maher's comments on body size used a humorous approach to respond to the HBO host, with one person tweeting in part a sentiment of gratitude for "letting us fatties know we've had it too easy for too long and the free ride is over." The individual added, "I was really starting to get an ego on me."
Other people were more direct about how Maher's words affected them, with one Twitter user calling his remarks "cruel." Someone else noted that since the TV host is a millionaire, he wouldn't understand the plight of people who are experiencing food instability and may have less grocery options.
Finally, a sentiment that was oft repeated was how it would be great to see HBO replace Maher with Jon Stewart, who is winning big with fans this week after championing a bill that benefits veterans and laughing off a personal attack at the hands of Tucker Carlson.