The Bizarre Charity Event Involving A Las Vegas Showgirl And Prince Harry's Supposed Underpants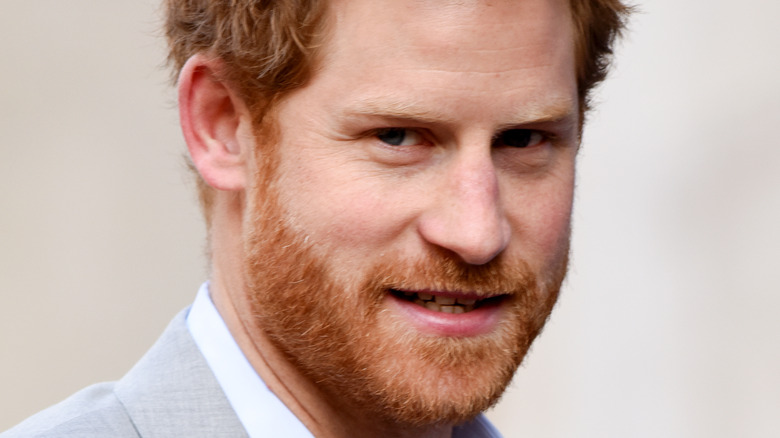 LINGTREN.COM/Shutterstock
Before Prince Harry met Meghan Markle, he had a bit of a party boy phase. In her memoir, Katie Couric described interviewing Prince Harry in 2012 and saying "The smell of cigarettes and alcohol seemed to ooze from every pore," per Daily Mail. Prince Harry spoke to Oprah Winfrey on his own and he went into detail about the trauma of losing his mother when he was just 12 years old. He told her that in his late 20s he was "willing to drink [ . . . ] to take drugs," via YouTube. His escapades, as third in line to the throne before Prince William and Kate Middleton had kids, made headline news around the world. Here are some of his not-so-shining moments. 
He was pictured wearing a swastika armband and a khaki-colored uniform in 2005 — he later apologized, per The New York Times. He got drunk on a night out in Croatia and ended up falling into a pool, via YouTube. And according to actor Dominic West, on their trip to the South Pole, Harry told plenty of crude jokes and used a prosthetic leg to drink champagne, per Daily Mail. Then a trip to Las Vegas resulted in naked photos of Prince Harry on the front page of British newspapers (via Buzzfeed).
Prince Harry allegedly gave his underwear to a Las Vegas stripper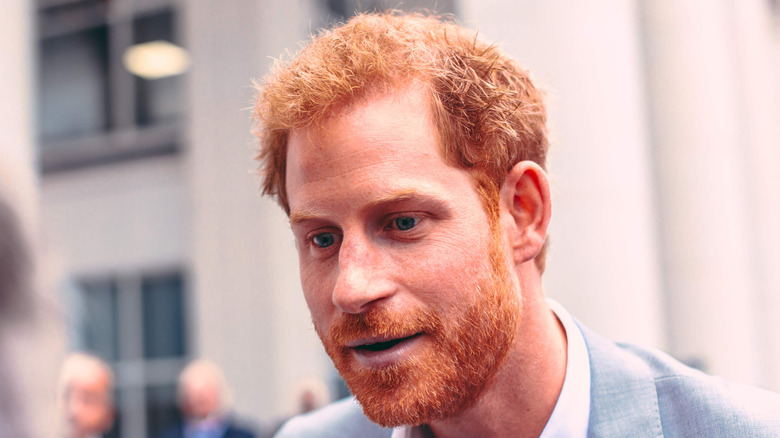 AU Media/Shutterstock
Prince Harry's trip to Las Vegas in 2012 included him allegedly playing a game of "strip billiards" in a VIP suite, and if the photos that ended up in the news are any clue, he wasn't very good at the game (via TMZ). Something positive is coming out of the incident a decade later. Carrie Reichert used to be a stripper in Sin City, and she's claiming that she was in attendance at the royal romp and that she has a pair of Prince Harry's underwear that he allegedly gave her on the night, according to The Mirror. Reichert is planning to auction off the black skivvies along with a swimsuit and dress that she was wearing on the night in question.
Part of the reason she's getting rid of them is apparently that Harry's no fun anymore. "Harry has become such a bore, it's a real shame," Reichert's representative told The Mirror. "When he partied in Vegas, everyone loved him and his sense of fun. At least these pants are a reminder of what he used to be like . . . when Harry was the fun prince." The auction is being held by Larry Flynt's Hustler Club on Thursday, August 11, per Twitter.