The Real Challenge General Hospital's Sofia Mattsson Took On During Sasha's Rage Scenes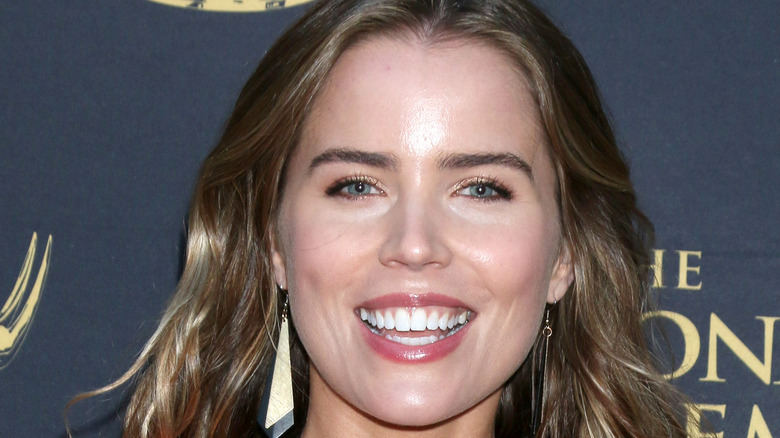 Kathy Hutchins/Shutterstock
On "General Hospital," Sasha Gilmore (Sofia Mattsson) has been through the wringer, with fans even being vocal about her character's suffering over the years. The spokesmodel for cosmetics company, Deception, first obtained narcotics from drug dealer, Cyrus Renault (Jeff Kober), per General Hospital Blog. As Soaps Spoilers reported, her mother-in-law — Gladys Corben (Bonnie Burroughs) — kept a sharp eye on Sasha, fearing she'd turn back to drugs after the death of her newborn baby.
She did, and after her meltdown on national TV, reporter Grant Smoltz (David Lautman) and makeup artist Sienna Colby (Cynthia Zitter) tried to record her admitting she was using drugs, causing Sasha to really fly off the handle, smashing the windshield of Smoltz's car (via Soap Opera Spy). Mattsson's strength surprised the crew.
Similarly, in an interview with "Then Is Now" podcast, actress Dee Wallace — who played Patricia Spencer on "GH" — cites "Cujo" as her favorite film among her credits. In the scene where her character's son was trapped in a car, with rabid St. Bernard Cujo closing in, she was supposed to hit the hatchback window with a bat. The director told her to hit it really hard, but that it wouldn't break. "Yeah, well, welcome to an actor's adrenaline," she said. "(On) the third hit I broke it!" The call for "Cut" was never shouted and she assumed everyone was frozen in disbelief, so continued with the scene.
Mattsson relayed a story that was comparable to Wallace's.
Sofia Mattsson credits her Viking heritage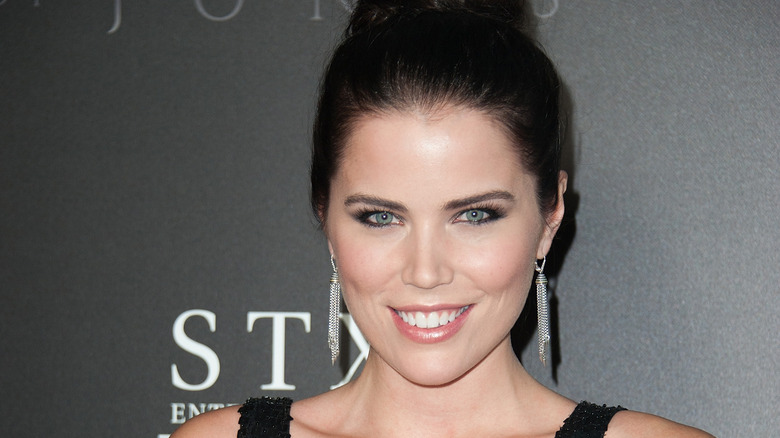 Jennifer Lourie/Getty Images
Regarding the car smashing scene on "General Hospital," Sofia Mattsson posted on Instagram, "During rehearsal, they told me there's no way I'd be able to break through the glass and that we'd have to fake it broken in between takes... Well, I guess they forgot I have Viking ancestry in me." Many fans praised her acting, citing her Emmy-winning potential, while others cheered her on, still tired of seeing bad things happen to Sasha. One fan responded with, "Good for you! But your story is just killing me inside. We need some happiness for you really soon."
Responding to her quip about Viking ancestry, one fan pointed out, "There are probably female Viking warriors like Lagertha in your family tree." Some said they were in tears, while others were cheering her on saying that Smoltz deserved it. Still others said things like, "You were SAVAGE! How cathartic was that! You blew me away," and, "That scene was epic! Sofia you are stunning and a great actress!" One fan summed up the general consensus nicely by responding with, "You are doing an awesome job. Can't wait to see a happy ending for Sasha and Brando."
Although Sasha is not the first Face of Deception, she could be the last if her actions — and the charges levied against her — harm the company (via Soaps Spoilers).