How Olivia Newton-John Became A Dame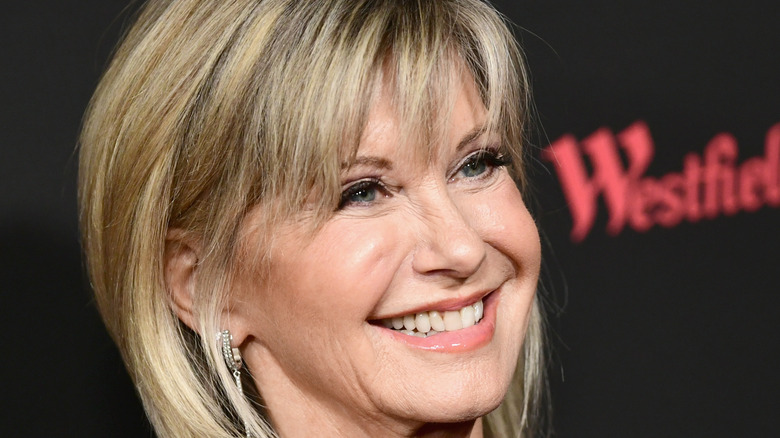 Emma Mcintyre/Getty Images
Olivia Newton-John is perhaps best known as the actor who played Sandy and fell for Danny Zuko — played by John Travolta — in "Grease," the 1978 classic that has continued to be popular through the years. Three of the songs Newton-John sang in the film — "You're The One That I Want," "Hopelessly Devoted to You," and "Summer Nights" — all got to the Top 5 in the Billboard charts after the film was released, per The Hollywood Reporter. "Hopelessly Devoted to You" was also nominated for an Oscar.
After "Grease," Newton-John came out with the 1981 album "Physical," which at the time of release, the British-born singer thought was "too raunchy" for people to handle, according to Australia Women's Weekly. But risqué for the time album allowed her, as she put it, "an opportunity to change genres and it gave me an opportunity to do more rocky music than I'd done before. I'd been more into the ballads and the mellow stuff." Sadly, the legendary singer passed away at the age of 73; her husband announced her death on Facebook, asking for privacy for the family. Among the many awards and accolades she earned in her lifetime, she was announced as a dame in late 2019, per the Daily Mail.
Olivia Newton-John was honored for her work as an artist and an advocate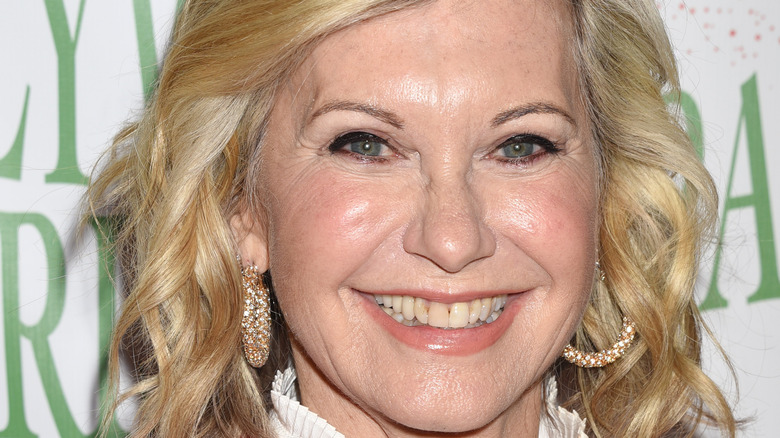 Ga Fullner/Shutterstock
Olivia Newton-John was awarded one of the highest honors that a civilian can receive in Great Britain — she officially became a dame at the 2020 New Years Honours Services, per The Gazette. A dame is the female version of a knight, and it's the highest honor in the Most Excellent Order of the British Empire; it was created in 1917 "to reward contributions to the Arts, Sciences, Charitable work and Public Service."
Newton-John became a dame due to her work as a world-renowned musician and because of her charity work and work on cancer research, according to ABC News. Newton-John was diagnosed with breast cancer in 1992, and by 2020, she was diagnosed with stage 4 metastatic breast cancer. She founded the Olivia Newton-John Cancer Wellness and Research Centre in Melbourne, Australia. Along with supporting cancer research and wellness, Newton-John was an animals rights and environmental advocate.
Olivia Newton-John was proud of her British ancestry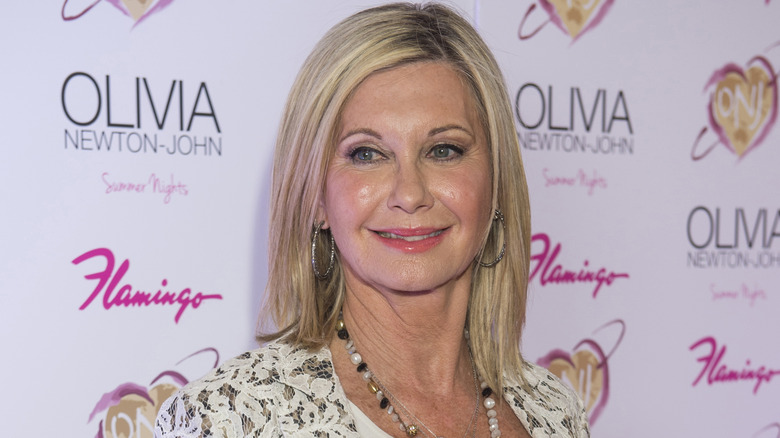 Kobby Dagan/Shutterstock
When Olivia Newton-John became a dame, she expressed her gratitude, saying, "I am extremely excited, honored and grateful beyond words to be included with such an esteemed group of women who have received this distinguished award before me. I am very proud of my British ancestry and so appreciative to be recognized in this way," as noted by the Daily Mail. She received the Most Excellent Order of the British Empire (OBE) for service to the performing arts in Australia and overseas in 1979, per The Gazette.
Newton-John was known as being from Australia, but she was born in England; the family moved to Australia when Newton-John was 6 years old, via The Guardian. And becoming a dame is not the first time that the four time Grammy winner has embraced her British roots. She was selected to perform for the United Kingdom in the 1974 Eurovision Song Contest — she came in fourth and ABBA came in first with their hit "Waterloo," per Eurovision.