The Days Of Our Lives Star Who Was The First Male Model On The Price Is Right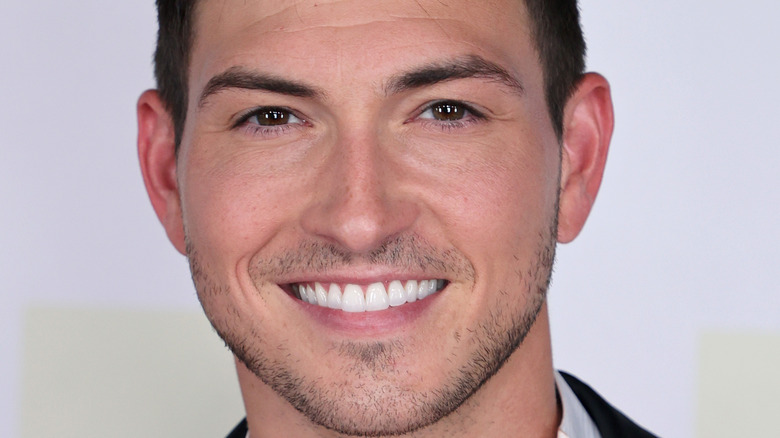 Kevin Winter/Getty Images
Robert Scott Wilson has definitely taken the soap opera world by storm. The actor is best known for his role as Ben Weston on "Days of Our Lives." Wilson's arc on the NBC soap opera has been a wild ride as he started off as a new guy in town who came to Salem looking for his sister Jordan Ridgeway (Chrishell Stause), per Soap Central.
He later began dating legacy character Abigail Deveraux and then was revealed to be the serial killer dubbed The Necktie Killer. After Ben received treatment for mental health issues, he became close to Dr. Marlena Evans (Deidre Hall), who suggested that he be released from the mental hospital and given a chance to be a productive member of society.
Ben later met Ciara Brady (Victoria Konefal) and fell head over heels in love, per Soaps in Depth. Ben and Ciara quickly became one of daytime television's hottest super couples and captured the attention of soap fans across the country (via Paper Magazine). The couple eventually got married and even went on to welcome a child together, a son named Bo Brady Weston after Ciara's late father.
In 2022, Ben and Ciara set sail for an adventure with their newborn son and left Salem behind (via Hollywood Hiccups). However, that wasn't the last that "Days of Our Lives" fans saw of Wilson.
Robert Scott Wilson has become a soap opera favorite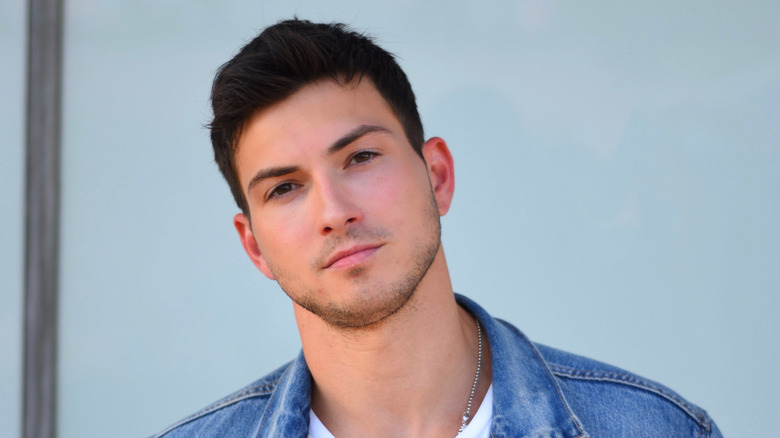 Michael Mattes/Shutterstock
After exiting "Days of Our Lives" as Ben Weston, Robert Scott Wilson quickly returned as a different character. Just days after Ben set sail with Ciara Brady, the actor was back in Salem as Alexander Kiriakis. Alex is the son of Anjelica Deveraux and Justin Kiriakis, as well as brother to fan-favorite character Sonny Kiriakis (Zach Tinker).
"It's been just the biggest breath of fresh air I could ever imagine," the actor told TV Insider of the character switch up. "I'm having more fun than I think I've ever had in any projects, whether it be daytime or film or regular TV...[Alex is] the polar opposite of Ben Weston."
Meanwhile, Wilson's soap career hasn't been limited to "Days of Our Lives." He's also appeared as Pete Cortlandt on "All My Children" and a Forrester employee on "The Bold and the Beautiful" (via Soap Central). In addition, Wilson's acting credits also include "The Middle," "The Bay," "Bride Wars," "Surviving Jack," and "Bros" (via IMDb).
However, Wilson got his big break when he was hired as the first-ever male model on the iconic game show "The Price Is Right."
Robert Scott Wilson enjoyed his time on The Price Is Right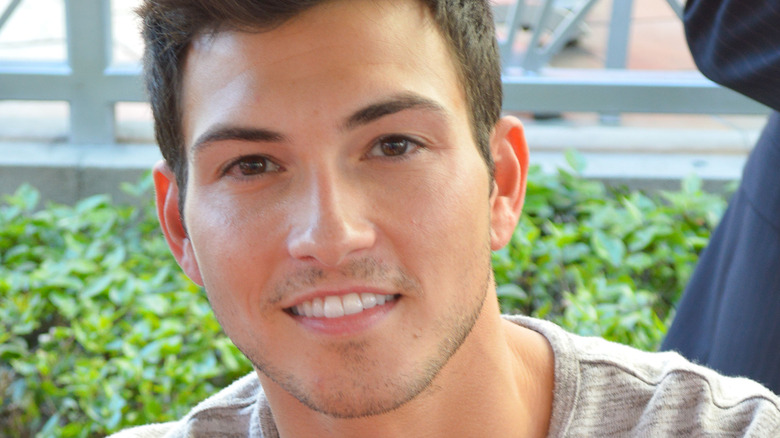 Michael Mattes/Shutterstock
Before being hired as Ben Weston on "Days of Our Lives," Robert Scott Wilson caught attention on "The Price Is Right" (via Best Life). Wilson first appeared on the hit series in 2012 as the show's first-ever male model.
According to Soap Central, the actor has revealed that he has a special connection to the show, as he and his grandmother would watch it together during his childhood. Until Wilson's hiring, the models on the show had all been women.
Wilson continued to be a model for "The Price Is Right" until 2014. When he decided to leave the gig behind, he appeared on the web series "Male Model Search II," where he mentored several candidates who were looking to replace him on the game show.
"I had such an amazing experience with that," Wilson said of the mentoring process (via Soap Opera network). "It opened up doors. What I do as a career is completely different from what I did on 'The Price is Right,' it was just an amazing opportunity," he added.
Since his days on "The Price Is Right," Wilson has become a huge favorite of "Days of Our Lives" fans, who have loved watching his journey from Ben Weston to Alexander Kiriakis.