SkyMed's Natasha Calis On Why She Feels She Was 'Born' To Act - Exclusive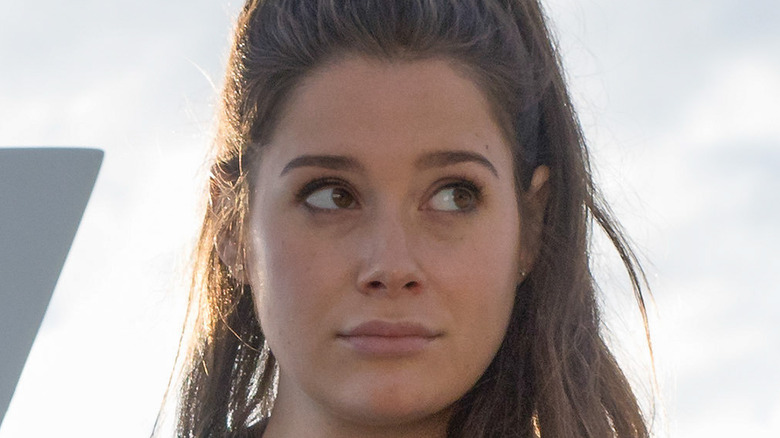 Pief Weyman/Paramount+
Long before she was saving lives in the wilds of Manitoba as Hayley Roberts in "SkyMed," Natasha Calis was dreaming of her acting career. She began acting when she was seven and has built a successful career on both the big and small screen. She appeared in the popular thriller "The Possession" in 2012 and had a leading role in the CBS series "Nurses" before joining the cast of "SkyMed." 
Admittedly, while she was dreaming of her career in her youth, there wasn't much of a "plan" to get her career to take off.  In her exclusive interview with The List, she revealed that her parents undertook developing her career without a clearly defined path.
"They had no idea what they were doing, but it all worked out," said Natasha, recognizing that her success is remarkable. "I don't take it for granted that I've been acting since the age of seven. I'm very appreciative, every single day, that I knew what I wanted to do from such a young age and was able to make a career out of it. I'm very lucky."
Born for acting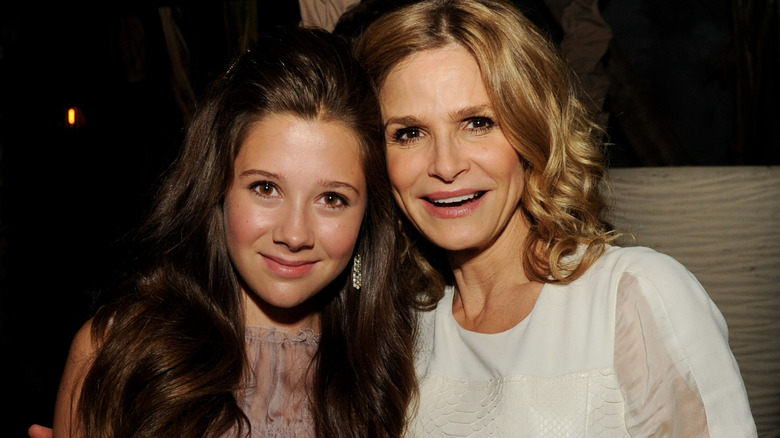 Kevin Winter/Getty Images
Natasha Calis may have started acting at the age of seven, but her love of acting began even earlier. "Honestly, I was born to do this, as cheesy as that sounds," she told The List. "I was so fascinated with movies at such an early age, four or five years old. I would obsessively watch movies over and over again and study them and then go to school in whatever character I had just studied and get everybody to call me that character's name."
She may not have known what to call it, but the "SkyMed" star had already been bitten by the acting bug before she started kindergarten. "I was always performing," she said. "I'd watch a movie and not be able to turn it off and walk away, or I'd turn it off, but I'd not be able to escape that world. I'd suddenly be in the world. My imagination was always really huge."
Her parents gave her almost all the tools she needed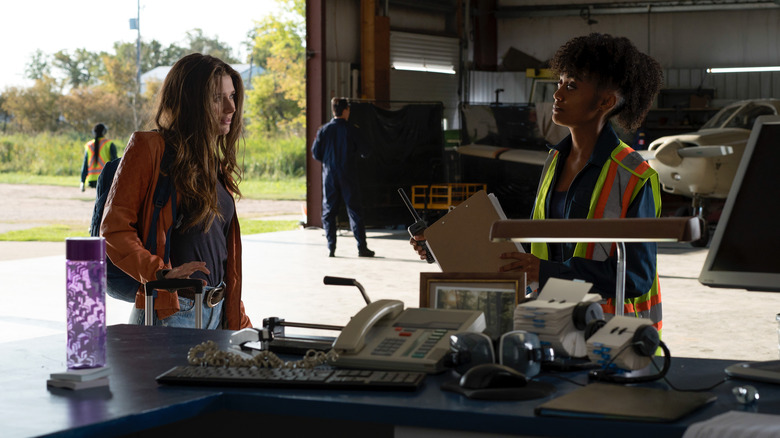 Pief Weyman/Paramount+
Despite her early love of acting, Natasha's parents chose not to overreact. They could see her talent and suspected that her path would lead to an acting career. As Natasha described it, "[My parents] encouraged it, but didn't want to put me into acting because they didn't want to ruin this thing that was naturally happening. They waited until I was old enough to actually ask them to put me into acting. I was seven! As soon as I said, 'I want to do this,' they agreed."
In addition to giving her support on her path to the big and small screen, her parents gave her a myriad of experiences. Natasha's mom ran a dance studio and made sure that Natasha participated. However, Natasha confessed, "I'm not a great dancer. My mom would be very ashamed, because I did years of dancing and she's a dance teacher. The fact that I can't dance anymore is a little embarrassing, but I like dancing for the freedom of movement."
Fortunately playing a nurse on the "SkyMed" unit doesn't often call for snappy dance moves. Instead, you can count on medical drama, emotional tension, and incredible scenery. As Natasha put it, "Really fun and exciting. There was so much adventure!"
"SkyMed" is now streaming on Paramount+.