Sofia Carson And Nicholas Galitzine Reveal What It Was Like To Work With Netflix - Exclusive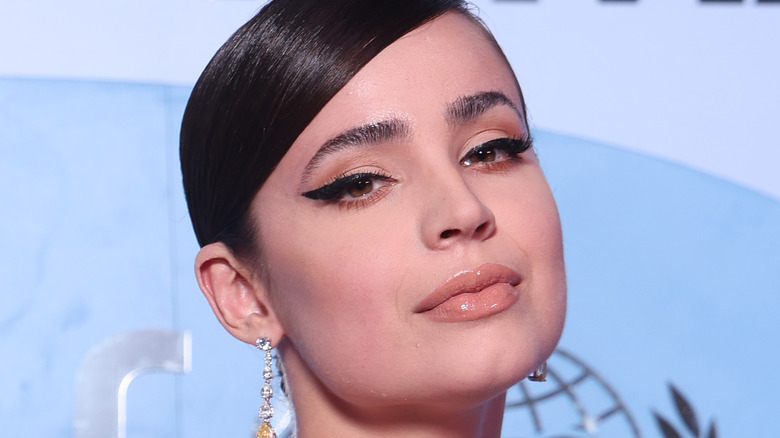 Daniele Venturelli/Getty Images
We have something to tell you, Gen Z — when Netflix first came on the scene, you could order DVDs and have them sent to your house in the mail. Yes, the fan-favorite streaming service that is now responsible for a slew of award-winning original content was once like Blockbuster Video if it had a post office attached (and if you don't know what Blockbuster was, we really can't help you there). Things have progressed exponentially since those early years, with Netflix serving as the creative giant behind major titles such as "Stranger Things," "Roma," "The Crown," and so many more. To say that the popular content hub is leading the charge is an understatement, and if anything, the newly released original film "Purple Hearts" shows that there's plenty more creativity to tap into.
"Purple Hearts" tells the story of Cassie (Sofia Carson) and Luke (Nicholas Galitzine), two people who couldn't be at further ends of the spectrum. Singer-songwriter Cassie and military man Luke do, however, join forces in a rather transactional way with the goal of helping Cassie through a health crisis. What transpires from there is an unapologetic story about love and the threat of loss, all while bringing Carson's and Galitzine's talent to the screen.
Ahead of the film's premiere, we sat down for an exclusive interview with Sofia Carson and Nicholas Galitzine to discuss the film, its original soundtrack, and more — and we of course had to ask what it was like working with a streaming giant like Netflix.
Nicholas Galitzine was impressed by the quality of Netflix's content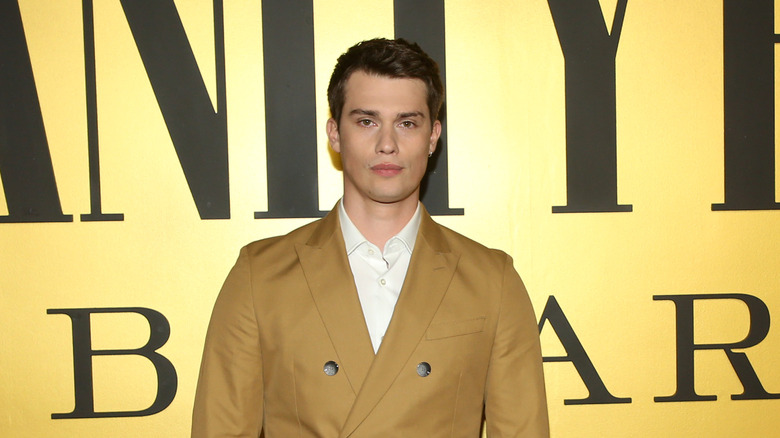 Phillip Faraone/Getty Images
When we scroll through Netflix's array of streaming options, the pop-up trailers and recommended lists are the perfect places to source new material. If "Purple Hearts" wasn't on your radar before, it absolutely should be. Sitting down with Sofia Carson and Nicholas Galitzine, we asked the acting duo what it was like to be in production with Netflix considering its original content has amassed so much success — both couldn't have gushed more about the experience.
"I've been very impressed by the approach Netflix has been taking. It seems much more geared to trying to make movies that also can compete on the awards scale," Galitzine told us. "We were very lucky that we were extremely supported throughout the whole process."
Further elaborating on the support they experienced, Galitzine told us that oftentimes a film will take shape only after it's been shot in its entirety. When it came to "Purple Hearts," the actors were given the space to explore.
"We'd shoot long days sometimes [and] really work hard to make something that was compelling — you can't do that if you're not supported in the right way," Galitzine said.
Sofia Carson was honored to work with Netflix for a second time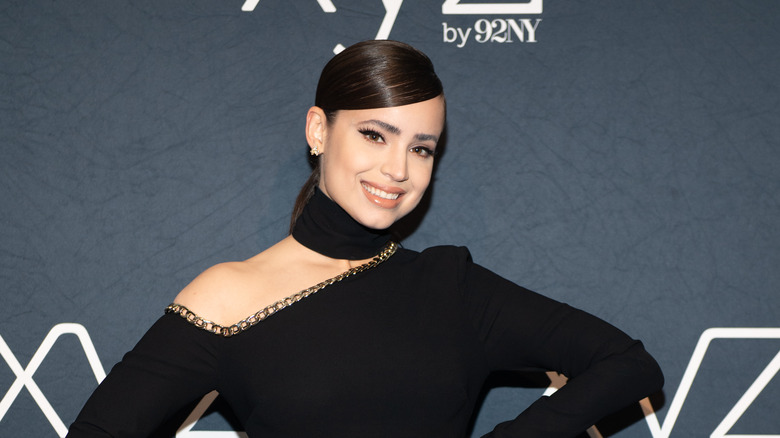 Noam Galai/Getty Images
As for the dazzling Sofia Carson, she brought a wealth of experience to "Purple Hearts," serving as a leading cast member, soundtrack writer, and executive producer. She clearly knew that it was a film worth investing in, and it just so happened to be her sophomore project with Netflix.
"This is my second film with Netflix, and I still have to pinch myself," Carson told us from Netflix's headquarters. "It was exciting because I had to be a part of pitching the movie. When Netflix bought the movie after our pitch and believed in it so wholeheartedly, it was really exciting. They've been tremendous partners every step of the way. They've believed in Cassie and Luke from the very beginning. It's an honor to work with them to bring this film to the world."
Given that Carson was immensely involved with the project — and provided a moving original soundtrack to accompany the story as it unfolded — we doubt this is the last time we hear from her. 
"Purple Hearts" is available globally on Netflix.