Prince Harry's Memoir May See Some Stiff Competition From His Top Critics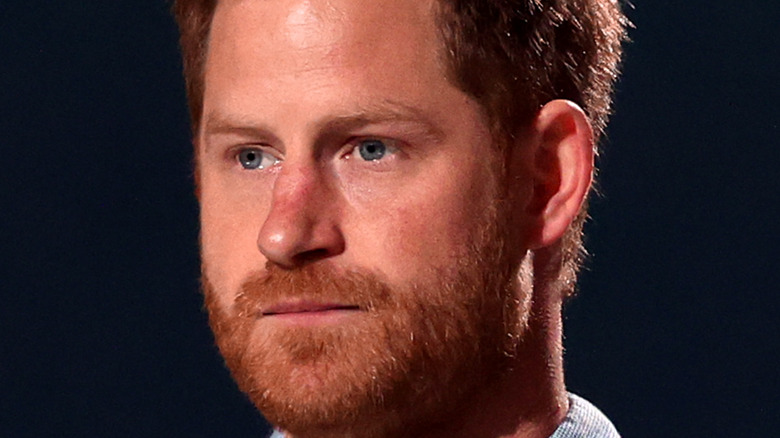 Kevin Winter/Getty Images
After spectacularly defecting from the royal family, Prince Harry and Meghan Markle sat down for a lengthy interview with Oprah Winfrey, during which they discussed, in detail, the many problems the couple experienced as part of the royal family. 
It seems that the Duke of Sussex has even more to say, though, with an upcoming tell-all book set to lift the lid on everything from his upbringing to his strained relationship with his brother and father.
An insider revealed the details in Harry's memoir that royals should be nervous about, in particular, teasing to Page Six, "It's juicy, that's for sure." Another source stressed, "There's a lot of new stories in there about the past that Harry has not spoken about before, about his childhood ... there is some content in there that should make his family nervous." Fortunately, his beloved grandmother, Queen Elizabeth, has been spared, so she can rest easy.
In fact, Princess Diana's friend claims Harry's memoir may affect one royal in particular: Camilla Parker Bowles, Prince Charles' longtime partner. Writing for the Daily Mail, Richard Kay speculated that the prince may take aim at his stepmother, the Duchess of Cornwall, for her perceived ills, which led to the downfall of his parents' marriage. 
We'll have to wait and see just how much Harry reveals, but it's worth noting that the duke may have competition when his book comes out.
His book will have to compete with another notable tell-all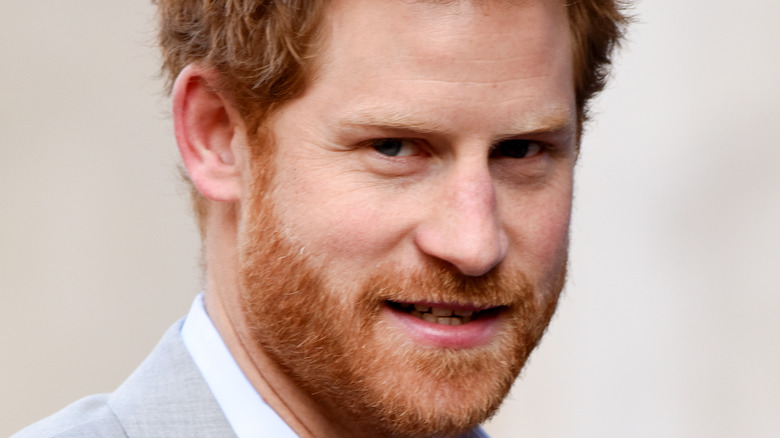 LINGTREN.COM/Shutterstock
Prince Harry's memoir is finally coming out at the end of 2022 after a number of delays. Notably, it will be out around the same time as another tome — from the journalist who broke the story about Meghan Markle allegedly bullying staff at Kensington Palace, no less. Per Newsweek, the book is courtesy of Valentine Low, The Times' royal correspondent.
Low's incendiary exposé spurred Buckingham Palace into action, with an unprecedented independent review launched into what happened between the Duchess of Sussex and her staff. The Guardian subsequently confirmed that the results would not be publicly released, to the chagrin of royal watchers. "Courtiers: The Hidden Power Behind the Crown" will be released on Sept. 29, 2022, in the UK. It looks at how various royals deal with their staff and promises to reveal "how the monarchy really works."
Low is a vocal critic of the Sussexes, and he confirmed that he will be covering them in the book. "But it goes deeper than that: it delves into how the relationship between Harry and Meghan and their closest advisers went so badly wrong," he said. "It also asks whether anything could have been done to prevent the disaster that was Megxit — and, indeed, whether Megxit really was a disaster."
The royal expert also told "60 Minutes Australia" that the couple is intent on playing the victim. "In their view, it's a black and white world," he said. "You're for them or you're against them."
Prince Harry's relationship with Camilla Parker Bowles will also be under the microscope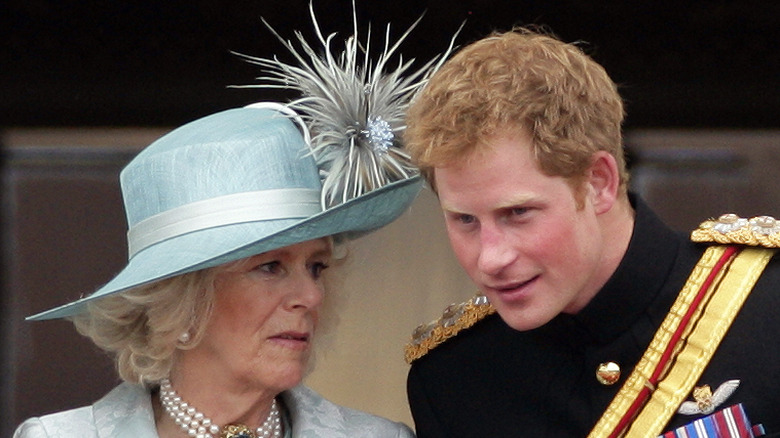 Max Mumby/indigo/Getty Images
According to Newsweek, The Telegraph reported that Prince Harry's memoir will also compete with another new book by another major critic, royal author Angela Levin. Due for release on Nov. 10, 2022, the profile of Camilla Parker Bowles will cover her often-strained relationship with her stepsons, among other things. Levin is a vocal detractor of Harry and Meghan Markle, and she has interviewed the Duke of Sussex many times over the years. 
During an interview on the Daily Mail's "Palace Confidential," Levin described Harry as "bitter and resentful." She asserted that the younger prince "really wants to show his power over [Prince] William because he was fed up with being 'the spare' rather than 'the heir.'" Levin even claimed that Harry "has a lot of poison running in his blood" about his upbringing and doesn't care whether his family takes offense to his revelations because of his own hurt feelings. 
The royal author also acknowledged that the prince may go after Camilla in his memoir, but Levin has promised to go easy on the Duchess of Cornwall in her book, as she teased in an interview with GB News (via Express). The duke may be reconsidering how allegedly harsh he's been in his memoir, however, with royal expert Richard Kay suggesting that he's taken his family's concerns on board, per Express.