Douglas Booth On His Hopes For Season 2 Of That Dirty Black Bag - Exclusive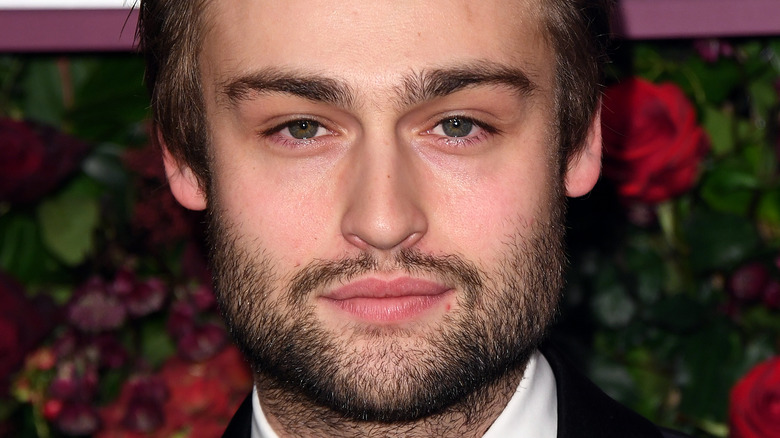 Stuart C. Wilson/Getty Images
FX's new series "That Dirty Black Bag" stars Douglas Booth as a bounty hunter going up against a small-town sheriff, played by "Mamma Mia" star Dominic Cooper. Using the Spaghetti-Western aesthetic and enjoying the genre's Wild West tropes, the series has allowed its actors to access dramatic and dangerous facets of their characters as well as their deeper emotional motivations.
In an exclusive interview with The List, Douglas Booth dished on his surprising childhood connection to his onscreen adversary, Dominic Cooper, as well as the exciting projects he has on the horizon. He also dove into his character, Red Bill, and how Season 1 has set a precedent for the bounty hunter's future battles. "In the first season, you get glimpses of what he can do physically with a weapon in his hand," Booth recalled. "It's quite satisfying when that happens."
Hopefully, Season 2 of "That Dirty Black Bag" is on the roster for Booth, and fans can see Red Bill show off more of his fighting skills. Booth shared his own hopes for Season 2 with us as well.
His character's tragic past will likely predict his future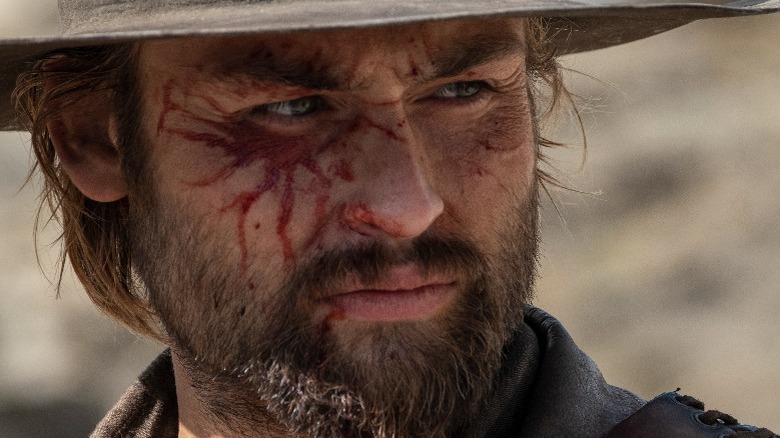 AMC+
Douglas Booth accessed his character through his own childhood experiences, keeping in mind the early life that led to Bill's choices going forward. "He's gone through some trauma," Booth told The List. "He lost his mother, and I'm very close with my mother. I'm a bit of a mother's boy." 
Booth used this connection between himself and the character to understand Red Bill's motivations more deeply. He even compared his character's trauma to his deepest fears. "When I was a kid, I remember I used to have recurring nightmares about losing [my mother], so I remember I always had that fear as a kid about what it would be like to lose your mum." He also acknowledged, "People deal with grief and trauma in different ways. Clearly, Red Bill does not deal with it in a particularly good way because when you find him, he is not particularly in the happiest of places."
Understanding Red Bill's life before the events of the series take off gave Booth the tools to portray the character to his fullest. He described this preparation as "finding out what happened between his mother's death and when we first meet him in the story, and what took him to that dark place." He clarified, "It was exploring that and then running with it in the show."
The actor enjoys when Red Bill's choices surprise the audience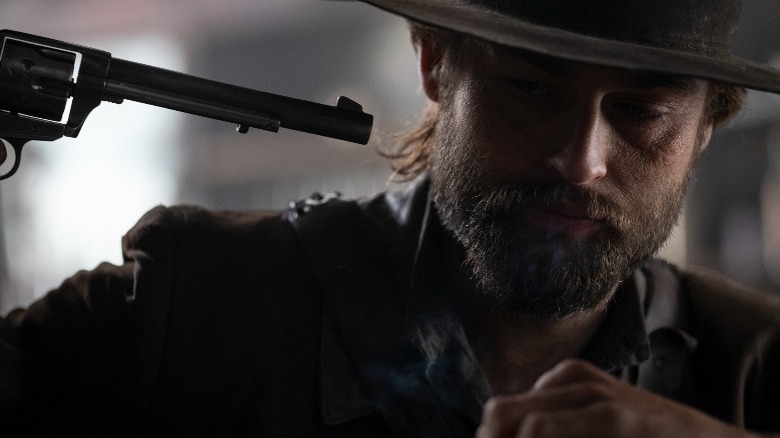 AMC+
Before sharing what he sees happening for Red Bill in a possible Season 2 of "That Dirty Black Bag," Douglas Booth reminisced on the growth the character has undergone over the course of Season 1. "It's interesting because then, as the series progresses, you start to learn a bit more about him, and he softens up. You see the softer side of him."
Booth also told The List that his favorite moments playing Red Bill typically happen when the bounty hunter does the unexpected. "I love in Episode 6 when he goes into the Red Lantern and plays the piano," he said. "That tells you a lot about his character ... I don't think the audience would expect him to decide to sit down and play some Chopin, which I thought was a nice thing and surprising, and I liked that about him."
In terms of a Season 2, Booth expressed some specific hopes for Red Bill going forward. "Ultimately for his sake, I'd like to see him find some peace." But the actor shared this with a caveat: "He's probably going to get very angry first. He's got some scores to settle ... I can't wait to see him fully square up with these baddies."

All episodes of "That Dirty Black Bag" Season 1 are currently streaming on AMC+.