Why Interior Designers Can't Wait To Ditch Accent Walls In 2022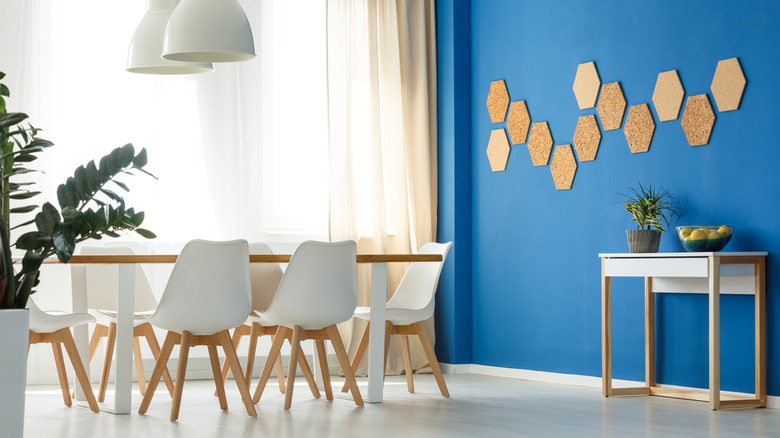 Photographee.eu/Shutterstock
Home trends are constantly changing. One minute, we're all about shiplap and the next, interior designers are burnt out by the wood planks and begging clients to shift gears and try something else. According to Forbes, in 2021 we saw a few styles go out the window. The modern farmhouse look had a good run, but many designers were happy to see it go last year. Open floor plans also have less of an appeal, as more people began working from home and the need for fixed spaces became a must.
According to Camille Styles, there are five popular trends that designers are hoping clients say goodbye to in 2022. The list includes yes, shiplap, but also fast furniture (she recommends finding vintage pieces instead), all-white kitchens (she foresees more mixed tones next year), signs in the home that say "kitchen" or "bathroom," and accent walls. If you have an accent wall in your home, you may be wondering if it's time to change things up
Why an accent wall is no longer on trend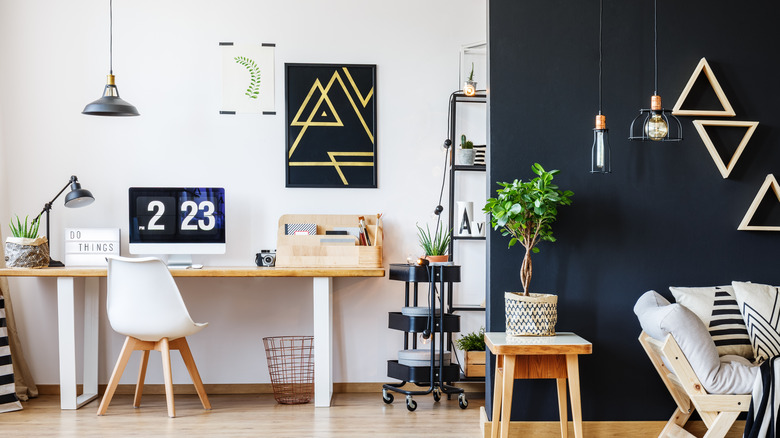 Photographee.eu/Shutterstock
According to Interiors by Brown, accent walls first came about in the early 2000s to let people experiment with color without making too big of a change to their homes. They also allowed people to make a distinct space in a large room and easily add contrast. While some designers feel that accent walls will never go out of style, this easy trend is one many are hoping to ditch in 2022.
According to Camille Styles, creating an accent wall limits a space's potential and if you love a color or pattern, it should be spread across the entire room. "It's time to level up and give the whole room the attention it deserves," interior designer Liz Lipkin told the publication. "Painting an entire room completely transforms the look, feel, and total vibe of a space. If you love it, set it free on all four walls." Business Insider agrees, going as far to say that accent walls can look childish. But if you still love the idea of an accent wall, there are ways to do it while staying on trend.
How to incorporate an accent wall into your home while staying on trend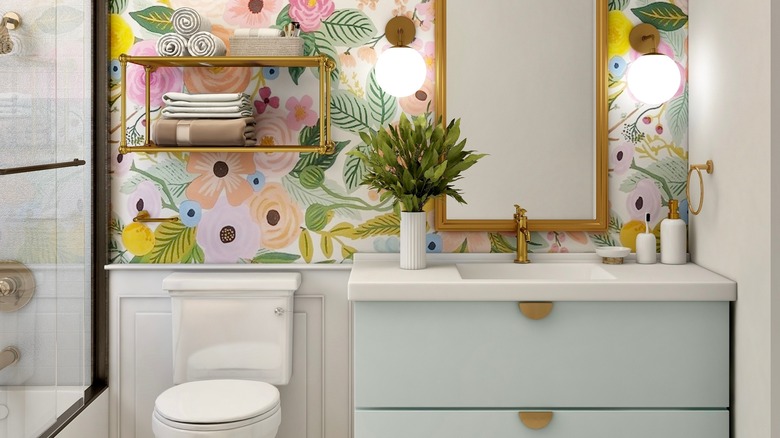 OlliverQueen/Shutterstock
No matter what you choose to do, your home should be a reflection of you. If you love the idea of an accent wall, don't let the idea that it is "out of style" stop you from doing it. House Grail agrees that the trend has changed over the years, but it is still a very doable (you can even easily DIY the trend) and appropriate way to decorate your home. Instead of painting a wall one color, consider giving it more life by adding wood planks, geometric shapes, or a colorful wallpaper instead. If you really want to go out of the box, consider using mirrors or tiles to add life to a room.
The Spruce recommends considering something other than a wall to accent and instead focusing on your ceiling. To make a small room feel bigger, consider painting your ceiling a darker color than the walls. You can also make an all-white kitchen look more bold by painting the ceiling a bright color like yellow.