William And Catherine Just Proved They're The Kindest Royals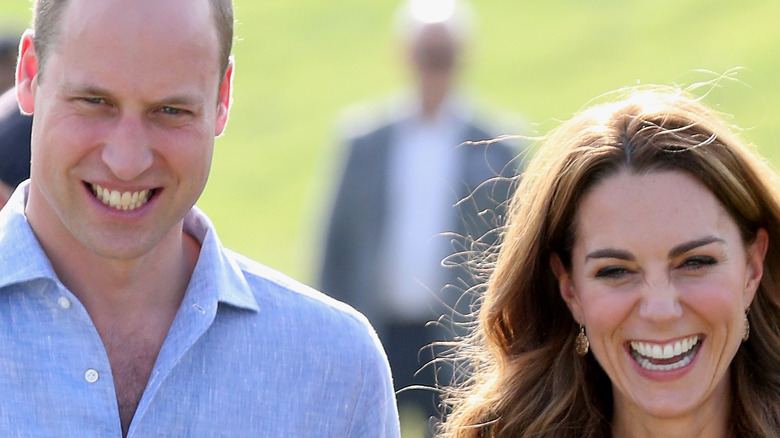 Chris Jackson/Getty Images
Prince William and Catherine Middleton, the Duke and Duchess of Cambridge, have made promoting kindness part of their royal mission. In May 2022, the couple interrupted hundreds of radio stations to spotlight mental health awareness. "Small acts of kindness can make a big difference and help us all feel less lonely," Kate said during this Mental Health Minute. "Just give them a ring, send them a text or knock on their door."
For the Cambridges, mental health and kindness often go hand in hand. Back in 2017, the royal couple attended an event hosted by the charity Place2Be for Children's Mental Health Week. As the organization's royal patron, the duchess made a speech emphasizing the importance of teaching values like kindness to children. "My parents taught me about the importance of qualities like kindness, respect, and honesty," Kate told the audience, per The Telegraph. "That is why William and I want to teach our little children George and Charlotte just how important these things are as they grow up." (The duke and duchess' third child, Prince Louis, joined the family a little over a year later in April 2018, per Royal U.K.) 
Besides sending Princess Charlotte to a school that emphasizes kindness, the royal couple recently demonstrated one of the ways they are teaching kindness to their children, and their actions made a big impression on social media.
William and Catherine provided a heartfelt RSVP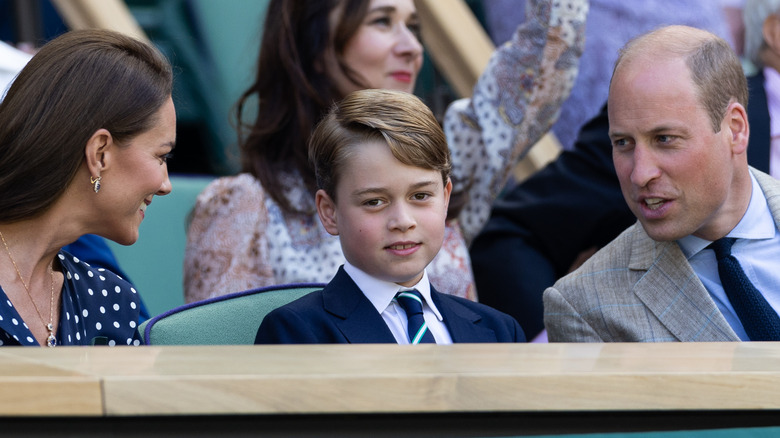 Simon M Bruty/Getty Images
Even with jam-packed royal schedules, Prince William and Catherine take time to acknowledge the kind gestures of people around them. A young girl invited Prince George to her birthday party, and while the prince wasn't able to attend, William and Kate made sure they thanked the girl for her thoughtfulness. The child's mother posted the response, which was penned by a member of the Cambridges' staff, on Twitter and captioned it, "Something amazing for her to keep," (via Express).
"The Duke and Duchess of Cambridge have asked me to thank you for your letter, in which you invite Prince George to your 6th Birthday party," the message began, as reported by Hello!. "I am sorry that it took so long to reply," the letter added, recognizing that the birthday event had happened a few months prior.
The heartfelt message continued, "Their Royal Highnesses were extremely grateful for your kind invitation. Having given careful consideration to the possibilities, however, I very much regret that Their Royal Highnesses reluctantly feel they have to decline. Nevertheless, I hope that you enjoyed your birthday."
The closing portion of the letter emphasized kindness, stating, "The Duke and Duchess of Cambridge were immensely touched that you should take the trouble to write as you did to their son, Prince George. It really was most thoughtful of you and Their Royal Highnesses have asked me to send you their warmest thanks and best wishes."
Prince William and Catherine's acts of kindness have gone viral before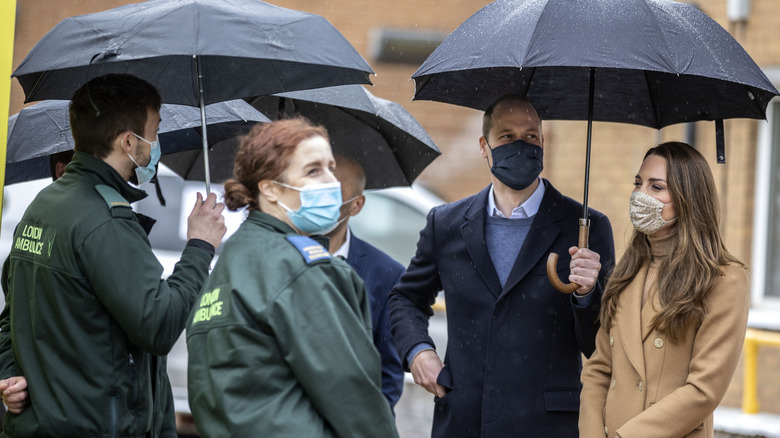 Wpa Pool/Getty Images
Besides teaching their children about kindness, Prince William and Catherine Middleton take the time to be kind during royal appearances. In March 2021, William and Kate attended an outdoor event at a London ambulance station. It was raining, and the Duke and Duchess of Cambridge were concerned when they saw an attendee without an umbrella. "I feel bad you haven't got an umbrella. Would you like one?" William asked the woman in a viral-video clip of the event (via Café Mom). "Is there a spare? There's a spare one." Kate said, as she acquired an extra umbrella from a royal protection officer to share with the woman.
Also in March 2021, Kate took the time to personally deliver flowers to a memorial for Sarah Everard, a young women who was tragically kidnapped and murdered in London. The duchess also wrote a condolence note to the woman's family. "Kate's letter was deeply personal and heartfelt, she expressed her absolute sadness at what Sarah's family and loved ones are going through," a source told the Mirror. In recognition of her many acts of kindness, Kate earned a place on Hello! Magazine's 2021 Kind List.
William and Kate have continued to reach out and express their sympathies to people going through difficult times. In May 2022, the Cambridges posted a heartfelt message on Twitter, honoring the now-late Deborah James for her efforts at raising cancer awareness.