How Halle Berry Looks To The Experts For Parenting Advice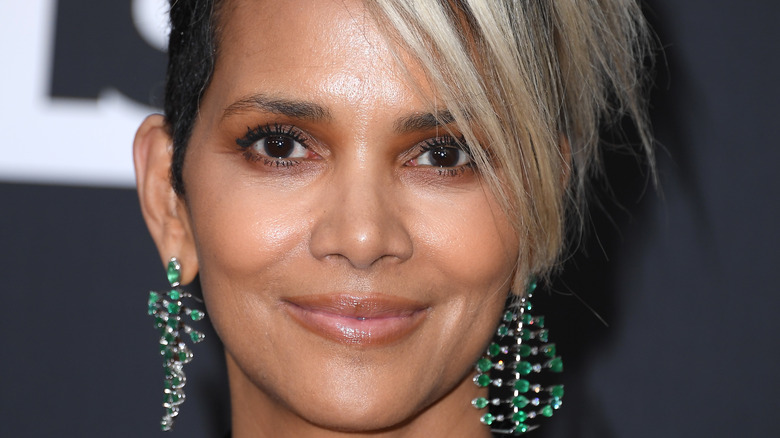 Steve Granitz/Getty Images
Halle Berry may be one of the most famous actresses around, but at her core, she is a mom who always puts her children first. Berry has two children, a daughter named Nahla and a son named Maceo, per PopSugar. Berry has dealt with her fair share of issues concerning her children. According to The U.S. Sun, she had to deal with a rough custody battle when it came to her daughter, who was born in 2008, and today, she raises both kids without assistance from either of her children's fathers.
Despite her fame, Berry is just like any other mother. During an interview with InStyle, the actress said that her best job is being a mom, going on to say "The only thing I want at the end of the day is for my children to say, 'you weren't perfect, you didn't do everything right, but you were a good mom'." But when it comes to learning how to be a great mom, Berry looks to the experts for help.
Halle Berry reads parenting books to gain mom skills
Being a mom is hard work. Even an international celebrity may need some help from time to time when it comes to raising children — and Halle Berry is not afraid to admit it. During a red carpet interview with Ryan Seacrest, he asked her what she was reading and she admitted to the host that she was reading about childcare, specifically books by Michelle Borba. Borba is an educational psychologist whose popular books include "Unselfie," which touches on empathetic kids in a world of hyper-connectivity, and "The Big Book of Parenting Solutions," which answers 101 questions parents have and worry about.
Upon hearing of Berry's red carpet confession, Borba was thrilled saying "I'm beyond thrilled that my work is resonating with parents but to have Halle Berry endorse my books on the red carpet was the author moment of a lifetime," per HuffPost. And other celebrities have followed suit. Natalie Morales called her the "mommy whisperer" and Dr. Drew referred to her as the "most trusted parenting expert in America."
Other celebrities weigh in on their parenting advice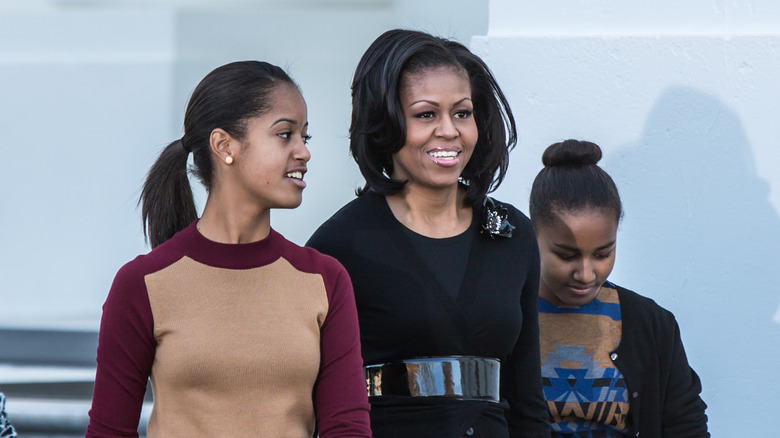 Brendan Hoffman/Getty Images
No matter your level of fame or the amount in your bank account, we all need some support as moms. Whether you follow in Halle Berry's footsteps and read books from parenting experts or simply ask your other mom friends for advice, you'll need to look somewhere for a lot of parenting tips. One great place to seek that advice is from other celebrities. 
According to Cafe Mom, some of the biggest names around have expressed their biggest secrets to being successful as a mom. Michelle Obama expressed the importance of practicing self-care and showing your children that it's important to focus on yourself. Blake Lively encourages all moms to expect the unexpected, telling the Los Angeles Times that "you never know when you're gonna get crapped on or when you're gonna get a big smile or when that smile immediately turns into hysterics."
Other celebrities took the more literal route when it came to advice. Kristin Bell recommends adding duct tape to your kids' windows to help them sleep in in the mornings while Katherine Heigl suggests white noise so you can still live your life while your baby sleeps (via Cafe Mom).