John Easterling's Tribute To Late Wife Olivia Newton-John Will Have You In Tears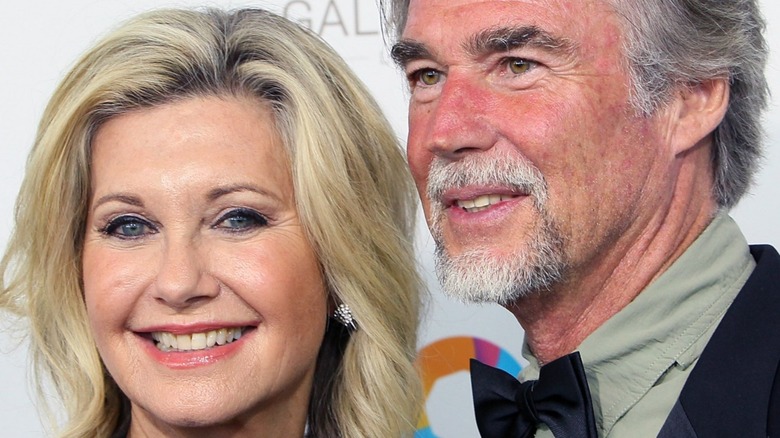 David Livingston/Getty Images
The world is mourning the loss of icon Olivia Newton-John. Many turned to social media to celebrate her life and legacy, including John Travolta, who penned a touching tribute to his "Grease" co-star. Though fans fell for their characters Sandy and Danny's fictional relationship, Newton-John's real-life love story is even more magical.
There are a lot of things that people never knew about Newton-John's husband John Easterling and their 14-year marriage. The singer-songwriter first crossed paths with Easterling in the 1990s, and the couple later fell for each other on a visit to the Amazon, per People. The pair's advocacy strengthened their bond, as both were environmentalists. They also believed in the healing qualities of medicinal cannabis, according to Daily Mail, as Easterling grew the plant at their U.S. home as an alternative and natural treatment for her cancer.
Newton-John's last social media post will leave you heartbroken as it is a loving photo of the couple. Even more heartbreaking is that the picture was posted just three days before her death. Easterling in turn took to Instagram to pay tribute to his late wife.
John Easterling called late wife Olivia Newton-John the most courageous person he knew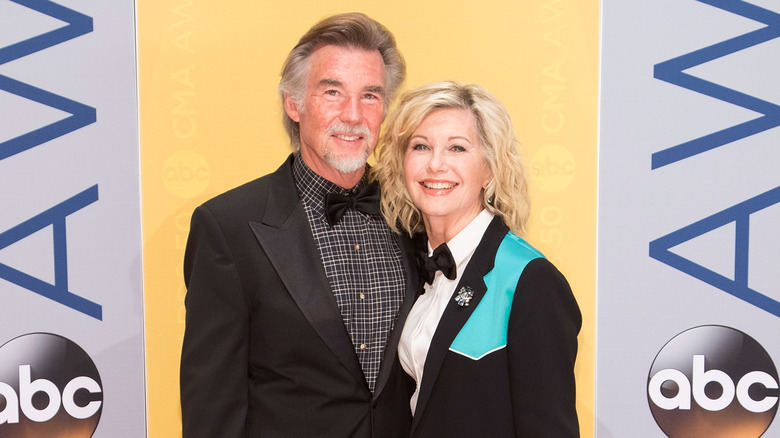 Taylor Hill/Getty Images
In an August 10 Instagram post, John Easterling wrote an emotional tribute to his wife Olivia Newton-John. He captioned a photo of the two embracing with his love and appreciation for her. "Olivia, our love for each other transcends our understanding," Easterling's tribute read in part. "Every day we expressed our gratitude for this love that could be so deep, so real, so natural. We never had to 'work' on it. We were in awe of this great mystery and accepted the experience of our love as past, present and forever."
In addition to calling her the "most courageous woman" he's ever known, Easterling expressed his awe that his wife reached people through her music, words, and caring nature. In his tribute, he also touched on Newton-John's environmental advocacy. The couple's shared passion for the environment fueled their July 2016 appearance on podcast "Moir's Environmental Dialogues," where they detailed their fight to protect the Amazon Rainforest.
Over on Instagram, the environmentalist highlighted how much she cared about nature and people in general. "Her bandwidth for genuinely caring for people, for nature and all creatures almost eclipses what is humanely possible," Easterling continued. "It is only the grace of God that has allowed me to share the depth and passion of her being for so long. In her most difficult times she always had the spirit, the humor, and the will power to move things into the light."