Selfmade's Stephanie Lee Explains What Emotional Intelligence Has To Do With Skincare – Exclusive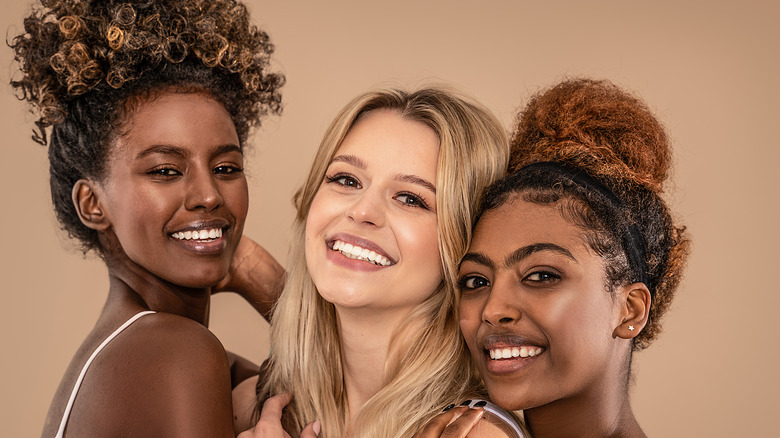 NeonShot/Shutterstock
When the COVID-19 outbreak impacted the whole world in the spring of 2020, people experienced more stress in their lives than ever before. Unemployment, illness, and lack of social contact led to feelings of loss of control, and mental health illnesses spiked as a result. It makes sense, then, that many of us turned to various forms of self-care to help ease the burdens of everyday life. Some people took up outdoor walks and working out, while others turned to baking. Still, some of us took a cue from our grandparents and picked up knitting, and others rediscovered old hobbies such as reading, painting, and creative writing. 
Many people, of course, turned to skincare as a form of self-care, and makeup brands took notice. Lines such as Kosas spiked during the pandemic, as many of their products contain ingredients that are actually good for your skin. Stephanie Lee, the founder of selfmade, took things one step further and incorporated emotional intelligence, Gen Z, and the BIPOC community into her new brand. As a result, selfmade has caught our attention, and we chatted with the founder — who used to work for former first lady Michelle Obama — to get all the info you need to know.  
Stephanie Lee explains how skincare routines can help emotional intelligence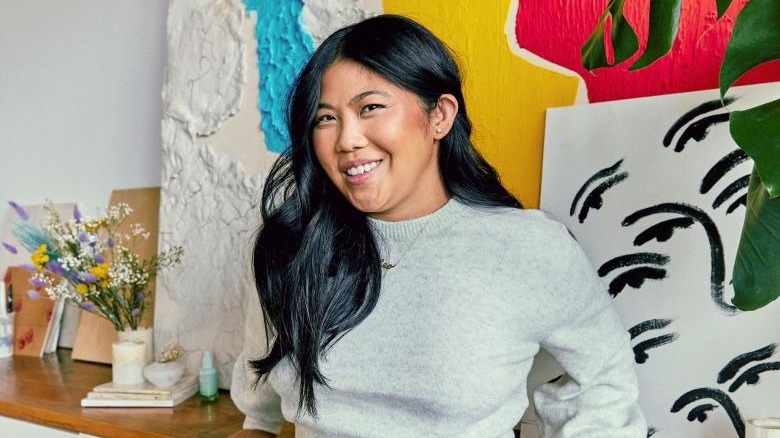 Stephanie Lee
With hundreds of self-care products in the market, we asked Stephanie Lee how a skincare ritual can help improve someone's mental health. 
Lee told The List, "Skincare as a product doesn't have a direct effect on improving your mental health, but the intention and rituals you create around these products can. I was tired of hearing about self-care seeming to be bottled up in a cream because that is dilutive and transactional-focused." That's why she created selfmade in partnership with a psychiatrist and a psychologist to explore how mental health lessons could be used to make, speak about, and use a product. "Finding safety and comfort in our bodies to improve our feeling of self-worth is our number one intention with our products," she added.
Selfmade takes the approach of how mental health can improve skincare, not vice-versa. Lee further told us, "We develop our products as tools that spark curiosity in the pursuit of emotional intelligence and self-worth where we already are at our vanity." She added that the key to self-awareness is expanding one's emotional vocabulary, and each selfmade product embodies a psychological concept: attachment, resilience, and intimacy.
With the rise of modern life stressors, we revert to the survival and safety part of our brains (the amygdala). Lee added, "The best way to move back into self-regulation and de-escalate is to ask ourselves a question to move to our prefrontal cortex, which is responsible for decision making and processing." 
Stephanie Lee shares the philosophy behind selfmade products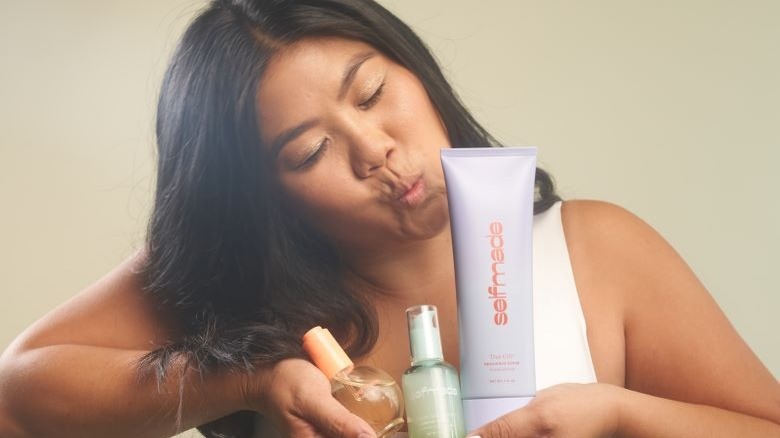 Stephanie Lee
Selfmade is an AAPI (Asian or Native Hawaiian and Pacific Islander origin) owned female-founded brand that combines beauty with emotional wellbeing, per beselfmade.co.
Stephanie Lee, the founder in focus, told The List, "Our product philosophy revolves around psycho-dermatology with the goal of bringing awareness to the exact point where our emotional and mental wellbeing affects our skin and body function." She added that the body and mind axis is critical to understanding the internal and external stressors that bring us out of healthy homeostasis and shows up on our skin as inflammation and sensitivity.
The first philosophy is purpose, with Lee explaining, "Knowing that the goal of mental health and therapy is emotional regulation and management, it intersects with our skincare since the goal is healthy homeostasis and physical regulation." Next is skill-building. "Self-awareness is the self-reflective inventory and moments of mindfulness that helps us know our needs emotionally, mentally, and physically and the stimuli, thought, and behavior patterns that affect those areas," Lee added. The third is using products as self-care tools to get back to equilibrium after feeling "out of whack. Regarding the fourth philosophy, ritual, Lee said, "Emotional intelligence is the ability to do all of that work as a habit. This allows our bodies and skin to do what is naturally intended to do in order to take care of us back."