When And Where The Bells Will Toll Upon The Announcement Of Queen Elizabeth's Death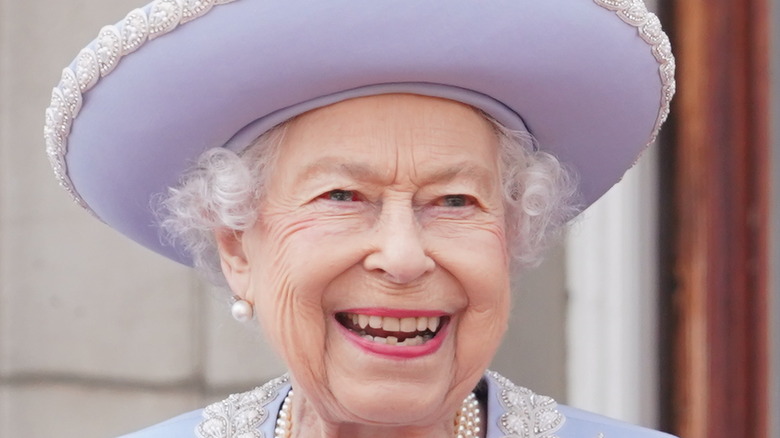 Wpa Pool/Getty Images
Queen Elizabeth II celebrated 70 years on the British throne in 2022. The beloved head-of-state is known for her service to the United Kingdom, and Elizabeth is the longest-reigning British monarch, per History.com. The United Kingdom celebrated the 96-year-old monarch's reign with the Platinum Jubilee in June 2022. Elizabeth missed multiple events during the celebrations because of "mobility issues," but the queen made a poignant statement at the end of the Platinum Jubilee celebrations. In a statement, Elizabeth said, "I continue to be inspired by the goodwill shown to me and hope that the coming days will provide an opportunity to reflect on all that has been achieved during the last seventy years."
Elizabeth is so much a part of British culture, and it will shock England and the world when she is gone. In an interview with the Washington Post, royal expert and author of "The Palace Papers," Tina Brown, talked about how critical the queen is to the United Kingdom. Brown said the queen "represents duty, service, you know, absolute sort of commitment to the British ideal of keep calm and carry on. She's the personification of it."
It isn't easy to imagine the world without the queen. But some royal watchers are curious about the protocols and ceremonies after her death. For example, when and where will the bells toll upon the announcement of the queen's death?
Muffled church bells will ring during Operation London Bridge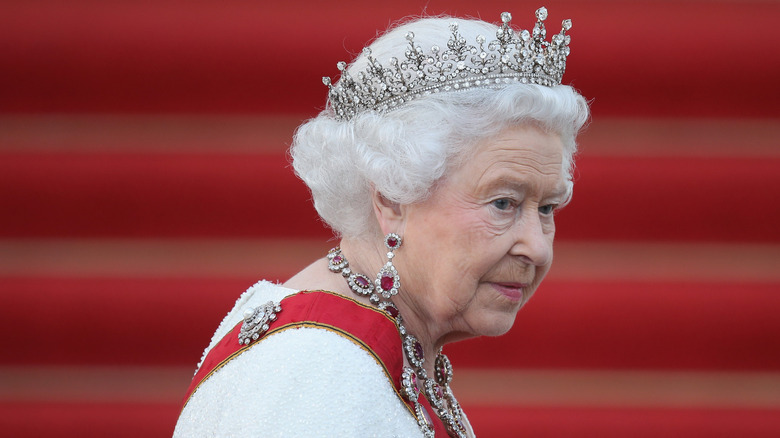 Sean Gallup/Getty Images
In April 2022, details about Queen Elizabeth's death plan, titled "Operation London Bridge," were leaked. The Mirror reported on the plan that outlines the immediate actions the United Kingdom will take after the queen dies. Operation London Bridge reflects the rich history of the country, and one important element of the plan is ringing all the church bells in London when a monarch dies. Reader's Digest reported that the church bells would all have leather muffles to create a solemn sound.
There is an unprecedented problem with the traditional church bell tolls after the death of Elizabeth. Since the queen is the longest reigning monarch in the history of the United Kingdom, many of the leather muffles used to cover the bells are rotten. The Mirror noted that the leather muffles in question hadn't been used since 1952, when the queen's father, King George VI, died.
Many churches need new leather muffles for their bells, and the Daily Mail reports that leatherworkers are buried with orders by churches for new leather muffles. No one wants the day to come, but the churches want to be prepared for the bells to toll with a muffled sound out of respect for the beloved queen.