Royal Expert Busts A Major Myth About Prince Charles' Current Duties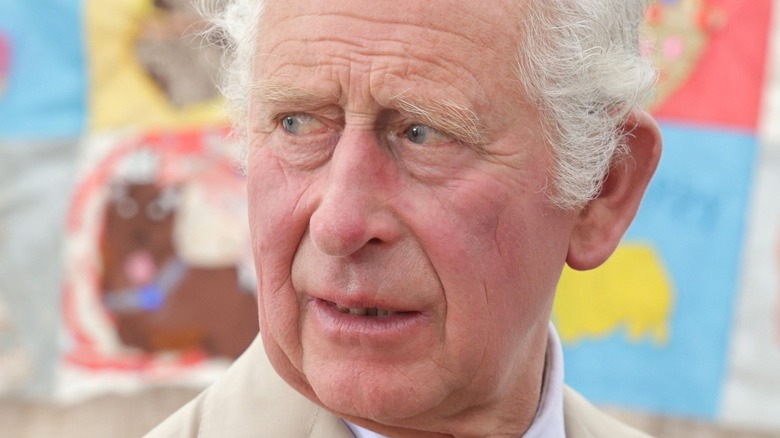 Chris Jackson/Getty Images
There has been no shortage of reports coming out of Buckingham Palace that Queen Elizabeth's health is suffering. Royal fans were disappointed that the monarch's mobility challenges prevented her from attending several recent high-profile events, even during her Platinum Jubilee in June. The 96-year-old also notably canceled the traditional welcome ceremony that marks her arrival at Balmoral for the summer, sparking fresh concern about her well-being.
Of course, the Queen has ruled Britain for an astonishing 70 years, a milestone that makes her the longest-serving monarch in history after French King Louis XIV. As such, her firstborn son, Prince Charles, is also the longest-serving heir apparent to the throne ever (via Forbes). And while he may be chomping at the bit to get his turn in the spotlight, recent reports that the Prince of Wales has all but taken over all of his mother's royal duties in light of her health struggles is categorically untrue according to an expert.
It all started when, according to UK Daily News, commentator Nigel Farage speculated that Charles had basically stepped into the role of "Prince Regent" for Her Majesty. The former politician explained that this title "means he will represent the Queen on big state occasions, on big international visits with US Presidents or whatever" while appearing on Fox Business.
But now, another commentator is speaking out to dispute this account.
A regent is unnecessary since the Queen is mentally with it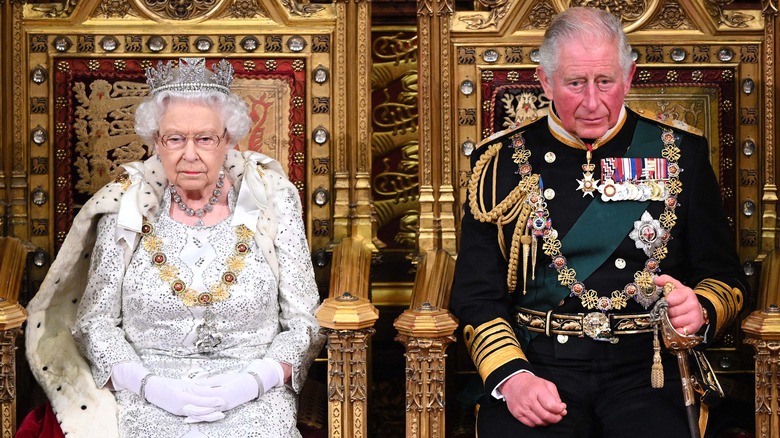 Wpa Pool/Getty Images
Royal expert Richard Fitzwilliams talked to Express about the notion of Prince Charles having stepped into the role of Prince Regent. "That is gossip," he declared, adding, "A Regent is if the Queen was incapacitated, that is the period that you have a Regency."
Although no one is disputing that the 96-year-old is experiencing physical challenges, Fitzwilliams wants people to know that she is still mentally sharp. Even Nigel Farage noted on Fox Business about the monarch, "She is absolutely with it, she's on the ball, she's holding conferences, she's on the telephone, she is, physically in herself, quite well, she's just got trouble walking."
Meanwhile, according to Royal Central, Britain last had a regent in the 1800s when mental illness rendered King George III unable to rule. His heir, King George IV stopped in as Regent in 1811 and later took over as king in 1820.