Charlamagne Tha God Shares Big Changes To His Weekly Show - Exclusive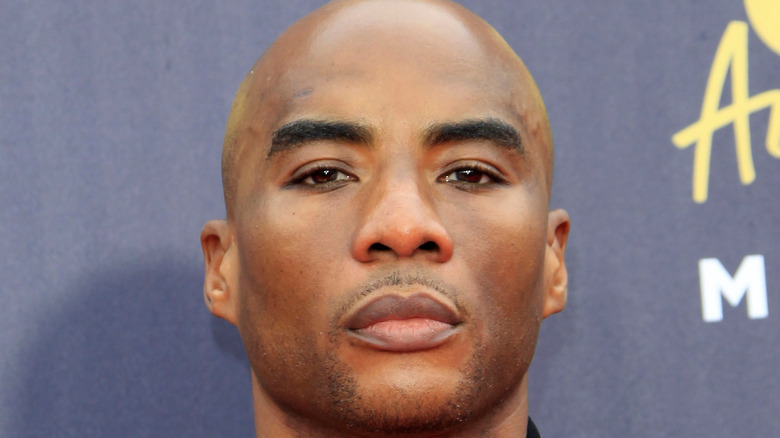 Kathy Hutchins/Shutterstock
Charlamagne Tha God is a well-known figure from his time hosting the hip-hop iHeartRadio program "The Breakfast Club" and his podcast "Brilliant Idiots." He's also written two books and appeared in several movies and TV shows. On top of all of that, he hosts his own late-night talk show on Comedy Central. You may have seen it last season under the name "Tha God's Honest Truth." However, the show is now airing its second season with a new name, "Hell of a Week with Charlamagne Tha God," and a fresh format.
Describing this upcoming season, Charlamagne said, "'Hell of A Week' will be a safe space for free speech and a safe space for comedy. Basically, if you don't want to be 'canceled,' this isn't the show for you." During an exclusive interview with The List, Charlamagne shared more about the show's new format and why he thinks it'll be a refreshing change for himself, the guests, and the audience. He also opened up about his goals for the show and what he hopes viewers will walk away feeling after watching "Hell of a Week."
Charlamagne is looking forward to the new collaborative format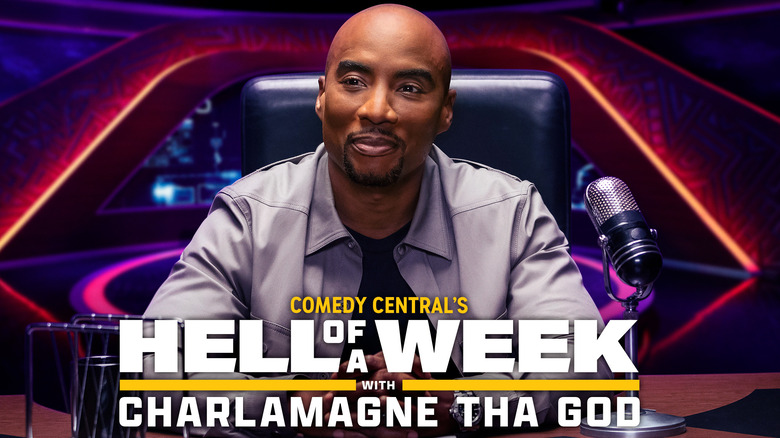 Comedy Central
For Season 2 of the show, now titled "Hell of a Week," Charlamagne Tha God is bringing on a panel of thought leaders, comedians, musicians, and other pop culture figures each week. He's happy to have people from all different backgrounds and viewpoints to discuss the top issues from the week and give their unfiltered opinions.
Changing the format to this more collaborative style is something Charlamagne is looking forward to this season, and he's not scared to bring people on who disagree with him. "I feel like I thrive in a community setting. I love sitting around kicking it with people who got opinions that are different than mine. I like being challenged. I like challenging people, and I think that makes for a very, very exciting program to watch," Charlamagne explained.
By hosting a talk show format with multiple guests at a time, viewers can get a variety of viewpoints on current issues. When selecting guests to come on for the revamped show, his top priority is finding honest people who aren't scared to share their opinions. "That's it," he explained. "I want everybody to be honest. I don't want nobody to feel like they have to censor their opinions in any way, shape, or form. We can agree to disagree."
How he hopes viewers react to the show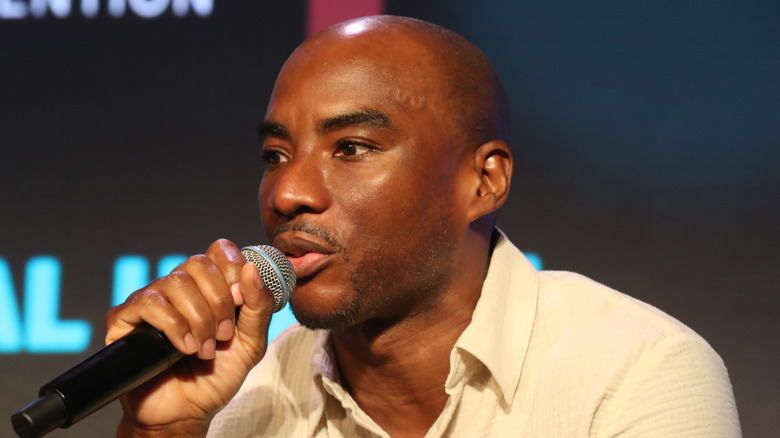 Shareif Ziyadat/Getty Images
In a press release about his show's new format, Charlamagne Tha God said, "I'm thinking enough shows talking about problems; I want to discuss solutions." By talking about the week's biggest issues and topics in an informative, open, and comedic way with his guests, he hopes to create a show people look forward to watching each week. "I want them to laugh. I want them to be educated and entertained. I want them to walk away feeling good," Charlamagne told The List.
While the show does talk about current issues, he hopes to do it in a way that's helpful and entertaining rather than making people worry more. The show has been renamed "Hell of a Week," because, as Charlamagne explained, between everything happening in the news and their own lives, "it is a hell of a week for many people," but he hopes that watching the show can give them some relief from their stress and a brighter outlook. "After they watch it, I want them to be like, 'Man, everything's going to be all right.' It's like you can go to bed with a smile on your face," he said.
"Hell of a Week with Charlamagne Tha God" airs Thursdays on Comedy Central at 11:30 p.m. ET/PT.