The AstroTwins Dish About Their Process During Cosmic Love — Exclusive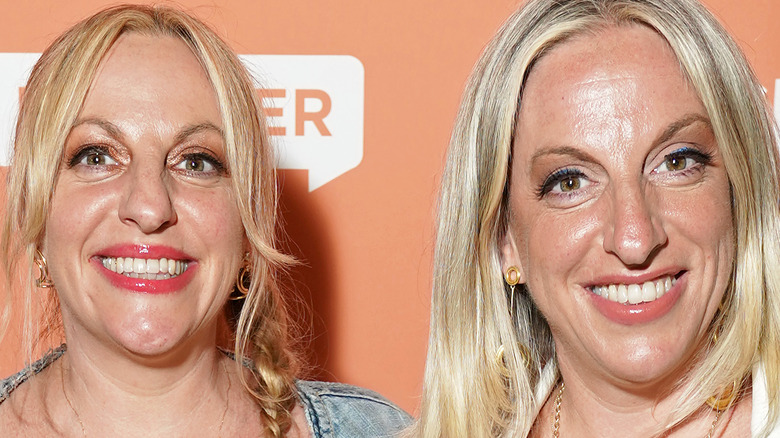 Presley Ann/Getty Images
If you've ever wondered if the stars can truly guide you on your journey to finding love, you're not alone. So many of us have gone onto Café Astrology's website after the first date with a new fling to see if the stars are aligned. If you were able to subtly get your date's birthday (and their birth time, if you're lucky), jumping online to see if your birth charts go hand in hand is not entirely out of the question. After all, if the universe isn't on your side, then who's to say if this new union is going to stand the test of time?
It's in moments like these when we turn to the AstroTwins. Ophira and Tali Edut are pros, having turned their passion and expertise as astrologers into full-fledged careers. Contributing to print magazines, digital columns, books, and more, the AstroTwins are now taking their talents to the screen, providing real-time insight and guidance to four element leads in Amazon Prime Video's new series "Cosmic Love." While the twins don't make it on the screen themselves until a cameo at the end, their guidance and inner earpiece advice — all while they're consulting the charts of their leads — guide four single hopefuls in their pursuit of love. Ahead of the series' premiere, The List sat down with the AstroTwins to ask just that, and they dished about their process.
The AstroTwins got 'really deep' into the astrological process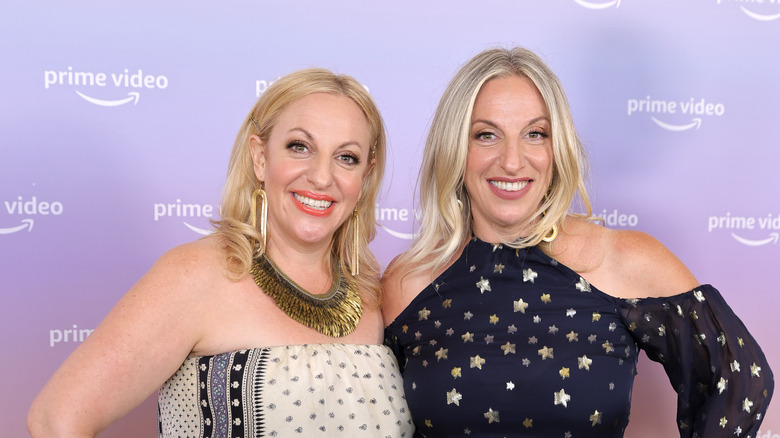 Amy Sussman/Getty Images
Guiding someone else's love life seems like a tall order, but the AstroTwins clearly knew what they were doing when giving their insights to the element leads in "Cosmic Love." Ophira and Tali Edut shared that during the show, they were able to dive into astrological compatibility and really get to the heart of the chart.
"What we loved is that we were able to go really deep into astrology. We did what are called the North and South nodes, which are the karmic destiny points, lunar nodes," Ophira explained. "We were able to talk to people about their past lives and their destinies. We did what's called a composite chart, where you take each person's chart and blend it into the average of the two. That becomes the chart of the relationship."
Explaining that a website, astrostyle.com/cosmiclove, will go live when "Cosmic Love" airs, the twins shared that there were also specific planets used throughout the filming experience.
"In terms of the planets, we went with the inner planets, the personal planets. Mercury, the moon, sun, Venus, and Mars. Those are the faster-moving planets," Tali explained.
How did Cosmic Love come about in the first place?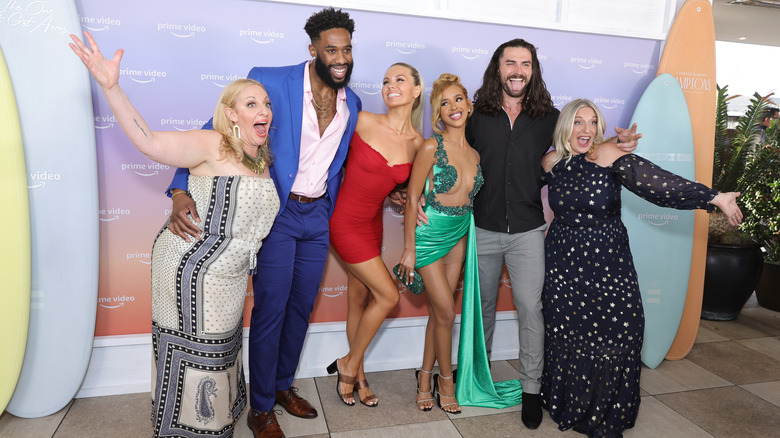 Amy Sussman/Getty Images
All it takes is a quick Google search to see how intertwined the AstroTwins have been in the astrological media space over time. But with all their work, writing, columns, books, and more, how did a television show about astrological-based dating come to fruition in the first place? During our exclusive interview, Ophira and Tali Edut shared that they've always expressed interest in evolving with the times — a television show, with that perspective in mind, simply made sense.
"With streaming and developments and the way people are able to see video and interact and engage with it, it felt like the right time to pursue it as a TV format, because we knew we could still have conversations," Ophira told us. "When you start to talk about astrology, you don't want it to be a one-way conversation, because people are going to want to know about themselves right away. We're at the perfect moment for that."
The show was born thanks to the production company and the excitement that was brought from producers, and the AstroTwins are excited to show viewers that astrological charts are so much more than someone's sun sign.
Watch "Cosmic Love" on Amazon Prime Video, with the series dropping on August 12.