The Dangerous Way Ben And Ciara Met On Days Of Our Lives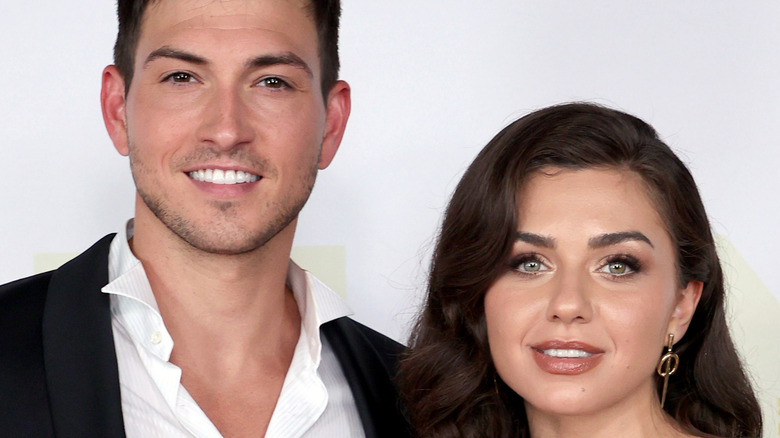 Kevin Winter/Getty Images
When it comes to romance on "Days of Our Lives" there have been more than a few iconic couples for fans to enjoy over the years. Throughout the decades, viewers have watched Tom and Alice Horton raise their family in Salem, while other couples such as John Black (Drake Hogestyn) and Marlena Evans (Deidre Hall) have captivated fans with the twists and turns of their dramatic relationship.
Soap fans have also come to love the pairing of Bo (Peter Reckell) and Hope Brady (Kristian Alfonso) as well as Steve Johnson (Stephen Nichols) and Kayla Brady (Mary Beth Evans) and Sami Brady (Alison Sweeney) and EJ DiMera (Dan Feuerriegel), per Fame 10.
As the show has progressed, younger couples have also captured the hearts of the new generation of fans. Abigail Deveraux (Marci Miller) and Chad DiMera (Billy Flynn) have become a favorite among fans, as well as Will Horton (Chandler Massey) and his husband Sonny Kiriakis (Zach Tinker), per Cheat Sheet. Meanwhile, one young couple who quickly caught fire with viewers was Ciara Brady (Victoria Konefal) and Ben Weston (Robert Scott Wilson), and their relationship has been a wild ride.
Ben and Ciara come from very different backgrounds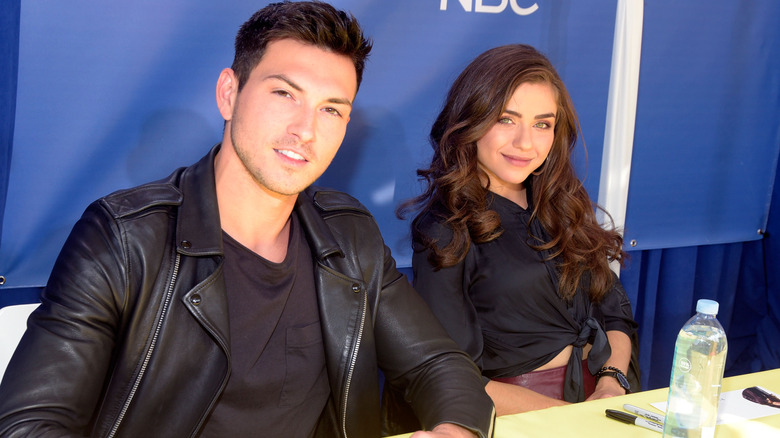 Michael Tullberg/Getty Images
"Days of Our Lives" viewers have watched Ciara Brady grow up before their eyes. As the daughter of legendary super couple Bo and Hope Brady, Ciara is a legacy character that fans have loved from the start. Ciara had a bit of a traumatic childhood as she was kidnapped and had to deal with her parents' marital issues (via Soap Central). After Ciara was rapidly aged into a young adult, she dealt with problems like sexual assault and the death of her father. However, she grew into a strong and independent woman just like her mother.
Meanwhile, fans first met Ben Weston in 2014 when he came to Salem looking for his sister, Jordan Ridgeway (Chrishell Stause). Ben was a loose cannon who eventually started up a relationship with Abigail Deveraux, per Soaps in Depth. However, things took a dark turn when Ben started showing off his violent side. When people in Salem began dying at the hands of a serial killer dubbed The Necktie Killer, Ben was eventually revealed to be the murderer. He was sent to a mental hospital to receive treatment after attacking characters like Paige Larson, Serena Mason, and Will Horton.
However, against all odds Ben and Ciara ended up together and became one of the soap opera's most beloved couples (via Paper Magazine). Of course, in true soap fashion, the couple's first meeting was one for the books.
Ben saved Ciara after a motorcycle crash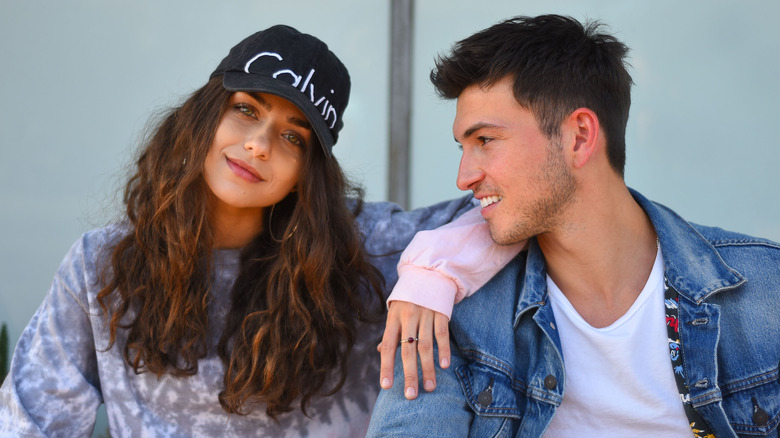 Michael Mattes/Shutterstock
According to Soaps in Depth, "Days of Our Lives" watched a very dramatic storyline play out when Ben Weston was officially released from the mental hospital. Ben returned to Salem, where he met a lot of suspicion due to his past as a serial killer. Ben tried his best to prove that he had gotten his mental illness under control thanks to medication and therapy. However, most Salemites wanted nothing to do with him. Finally, Ben decided that it was time for him to leave Salem and start a new life somewhere else. On his way out of town, he stumbled upon Ciara Brady, who had wrecked her motorcycle and suffered a serious injury to her leg.
Ben wanted to help Ciara and took her to an abandoned cabin nearby where he treated her broken leg as best as he could. Ciara was scared of Ben at first. However, during their time together they began to bond and even became friends. Shockingly, the cabin caught fire and Ben quickly became the prime suspect. However, Ciara didn't believe that Ben started the fire and defended him against the allegations (via Soaps).
Despite their dangerous beginnings, Ben and Ciara went on to fall madly in love and get married. Although things were tough for them they eventually got their happy ending when they sailed off into the sunset with their son, Bo, whom they named after Ciara's father.