Inside A Trump Lawyer's Decision To Mislead The DOJ Before The Mar-A-Lago Raid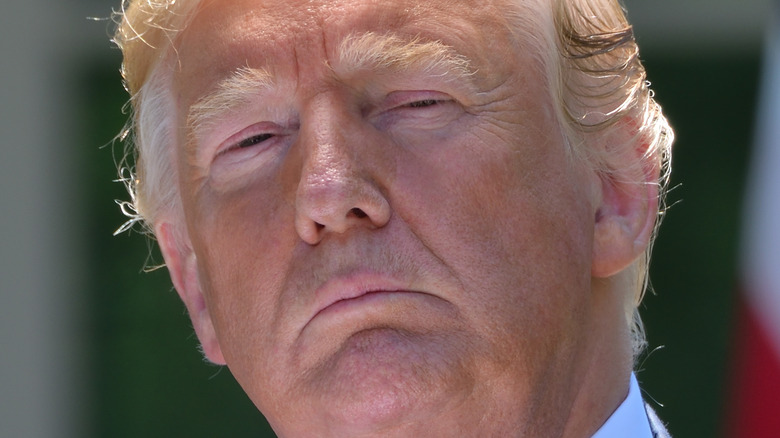 Evan El-Amin/Shutterstock
Another day, another drama from former President Donald Trump's latest scandal — the Mar-a-Lago raid. In this reality show season that is American politics, a search warrant was unsealed on August 12, according to Politico. The search warrant of Mar-a-Lago indicated the FBI is investigating Donald Trump for a "potential violation of the Espionage Act." According to The New York Times, concerns about the 45th president's approach to handling classified information are not new. When President Joe Biden took office, he prevented Trump from getting intelligence briefs. President Biden said Trump's "erratic behavior" demonstrated that he could not be trusted. 
The Times also reported that when Trump was president, the concerns about national security led the government to build a "SCIF — a sensitive compartmented information facility" at Mar-a-Lago for the president to use while visiting the Florida golf club. Trump and his allies spent the days after the August 8 Mar-a-Lago raid crying foul. Fox News anchor Jesse Watters said, "This was a heist ... Are you saying you don't think the FBI plants evidence?" And Congresswoman Marjorie Taylor Greene's latest line of merch has the internet talking as well.
So, what's inside the Trump lawyer's decision to mislead the Justice Department before the Mar-a-Lago raid?
Trump's lawyer deceived DOJ and said classified materials were returned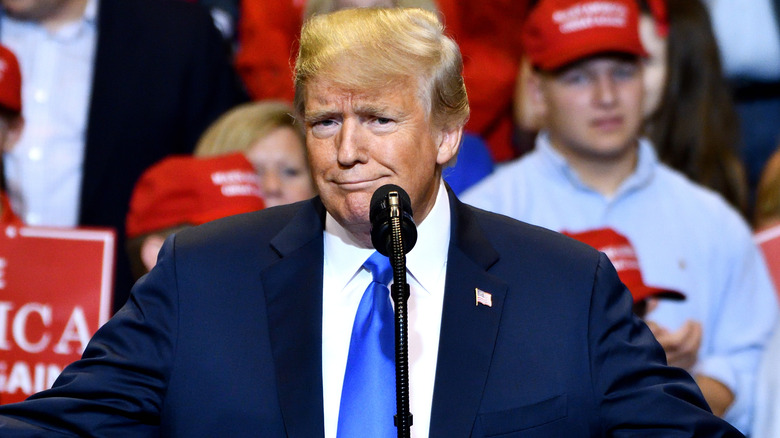 Evan El-Amin/Shutterstock
The New York Times dropped another bombshell about Donald Trump's classified documents at Mar-a-Lago. The Times reported that former President Trump's lawyer misled the Department of Justice, telling them classified materials at Mar-a-Lago had been returned. One of Trump's lawyers signed a statement after Jay I. Bratt visited the Florida resort on June 3, backing up the claim that Trump sent the documents. Bratt is the top counterintelligence leader at the DOJ's national security division, and at the time, he and his team visited Mar-a-Lago to recover the official government documents from the 45th president.
A previous story from The New York Times reported that the government recovered 15 boxes of documents in January. Still, the National Archives discovered the former president had not returned all documents. The DOJ then sent a subpoena in the spring in an attempt to recover the information. Politico reported that after a subpoena was ignored and multiple attempts to negotiate with Trump didn't get all the documents back, the Department of Justice changed its approach. According to the Times, investigators believed the former president was holding back and so the DOJ decided to get a search warrant for Mar-a-Lago.
On August 11, Attorney General Merrick Garland made a short statement about the Mar-a-Lago search. Garland said, "Upholding the rule of law means applying the law evenly, without fear or favor. Under my watch, that is precisely what the Justice Department is doing."