A Crucial Update On Salman Rushdie's Condition Has Twitter Celebrating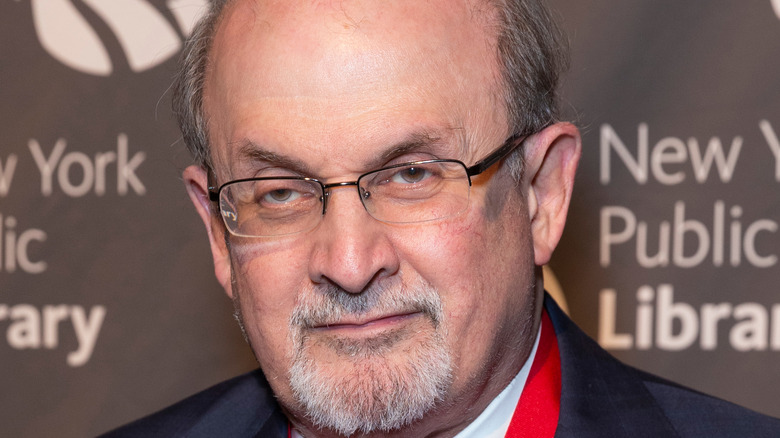 lev radin/Shutterstock
The world is still in shock over the brutal attack on Salman Rushdie. While on-stage at the Chautauqua Institution in New York, an Associated Press reporter witnessed a man rush the stage and "begin punching or stabbing Rushdie" during his introduction. 
Rushdie was rushed via helicopter to a hospital in northwestern Pennsylvania, where he underwent surgery. According to Chautauqua County District Attorney Jason Schmidt, Rushdie's injuries included "three stab wounds to the right side of the front of his neck, four stab wounds to his stomach, a puncture wound to his right eye, a puncture wound to his chest, and a laceration on his right thigh," per CNN. Schmidt also revealed that Rushdie may lose his right eye. 
The author's agent, Andrew Wylie, further detailed that Rushdie was placed on a ventilator and unable to speak. "The nerves in his arm were severed; and his liver was stabbed and damaged," he told The New York Times. "The news is not good."
As news of the attack spread, notable names expressed their concern for Rushdie, including several world leaders. "This act of violence is appalling," President Joe Biden said in a statement. French President Emmanuel Macron wrote on Twitter, "Now more than ever, we stand by [Rushdie's] side," while Canadian Prime Minister Justin Trudeau posted, "No one should be threatened or harmed on the basis of what they have written."
And luckily, there is now some good news about Rushdie's health.
Salman Rushdie has been taken off the ventilator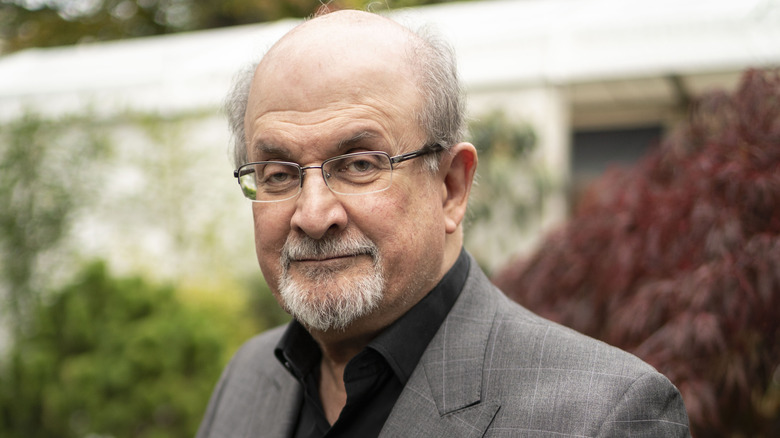 David Levenson/Getty Images
Salman Rushdie's agent has shared some positive news about the author's health. "He's off the ventilator, so the road to recovery has begun," Rushdie's agent, Andrew Wylie, told CNN on August 14. "It will be long — the injuries are severe. But his condition is headed in the right direction."
Many on Twitter expressed their relief, including Rusdie's ex-wife, "Top Chef" host Padma Lakshmi, who tweeted, "Relieved @SalmanRushdie is pulling through after Friday's nightmare. Worried and wordless, can finally exhale. Now hoping for swift healing." 
In the meantime, police have arrested Hadi Matar, a 24 year-old from New Jersey, for the attack on Rushdie. Matar pleaded not guilty to charges of attempted murder and assault, his public defender, Nathaniel Barone, told Reuters. Matar has been refused bail and will remain in prison until his next court date. 
After the publication of Rushdie's 1988 work "The Satanic Verses" — which was deemed blasphemous to Islam by Iran's leader at the time, Ayatollah Ruhollah Khomeini – a death sentence was placed on the writer. In 2017, Iran's Supreme Leader Ayatollah Ali Khamenei confirmed to CNN that the bounty on the author remained in effect. Rushdie — who was awarded a knighthood for services to literature by Queen Elizabeth in 2007 — revealed that the death threats taught him "to value even more ... intensely the things that I valued before, such as the art of literature and the freedom of expression and the right to say things that other people don't like."