How Did Tarek El Moussa And Christina Haack Get Started With Flip Or Flop?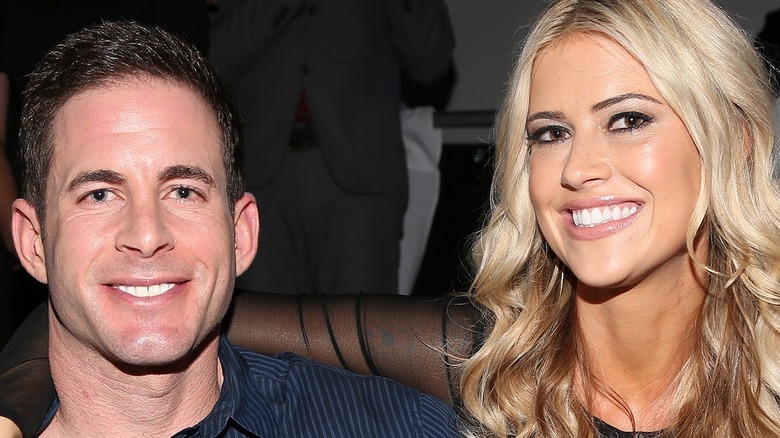 Alexander Tamargo/Getty Images
Thanks to the success of "Flip or Flop," for a long time, exes Tarek El Moussa and Christina Haack (aka Hall, formerly El Moussa and Anstead) were among the biggest HGTV stars. The hit home renovation show culminated in 2022 after ten successful seasons on the air, leaving fans devastated. Sadly, a source revealed "Flip or Flop" was really ending because El Moussa and Haack were no longer able to work together. 
As the insider told People, "Tarek and Christina are generally cordial. They're co-parenting and nothing gets in the way of that." However, "The show was just too intimate of a setting at this point and it was time to close that chapter." El Moussa and Haack continued hosting "Flip or Flop" together long after they divorced, for more than five years, but it seemed it gradually got to be too much for the former couple to handle. 
Both parties mourned the show ending, but they quickly moved on to bigger things, with El Moussa hosting "Flipping 101 with Tarek El Moussa" as well as "The Flipping El Moussas," alongside wife Heather Rae El Moussa, per Page Six, while Haack fronts her own successful spinoff, "Christina on the Coast." Evidently, these two were always meant to be home renovation stars, particularly judging by how they got started with "Flip or Flop." 
The couple impressed HGTV with their entrepreneurial spirit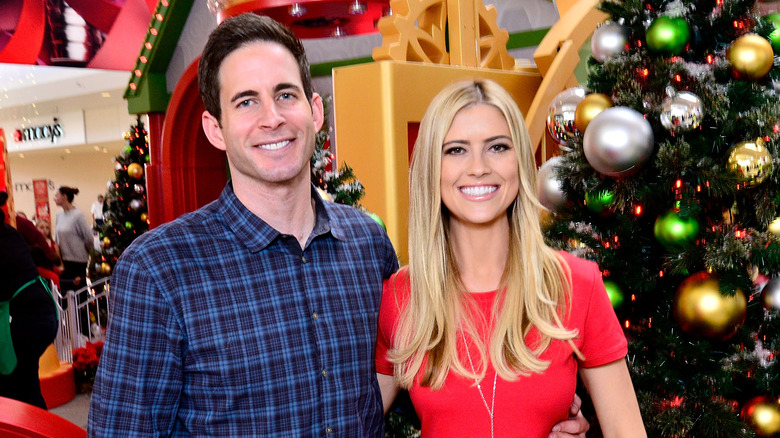 Jerod Harris/Getty Images
If it seems like Tarek El Moussa and Christina Haack were destined to find fame on HGTV, it may be because they'd both been working in the property industry long before the home renovation network came calling. As Business Insider notes, El Moussa had been selling real estate since he was 20, but when the market collapsed in 2008, El Moussa saw the potential to make some serious money through house flipping.
"I started seeing all these different deals coming across the table, and at the time I wasn't a house flipper so I wasn't buying those properties, but I saw that the [potential] profit was huge," he recalled. After making a considerable profit on his first flip, which was purchased with a partner for below market value, El Moussa quickly got a taste for house flipping, leading him to pitch a show.
He put together a short clip and sent it all over town, but it would take another couple of years — during which El Moussa tackled two more successful flipping projects — before HGTV came calling. Christina Haack, then El Moussa's wife, appeared in the pilot as his on-hand interior designer, and "Flip or Flop" was born. The couple made huge sacrifices to get the show off the ground, including moving to a cheaper place themselves. 
As Haack told the OC Register, "They liked the fact that we were poor and were trying to make something of ourselves."
Tarek El Moussa and Christina Haack's split actually improved ratings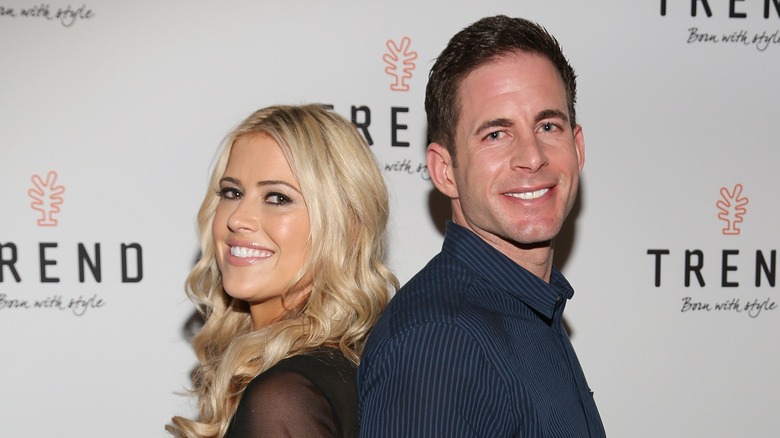 Alexander Tamargo/Getty Images
Funnily enough, although it's impossible to imagine nowadays, HGTV initially aired "Flip Or Flop" late at night because they weren't sure the show would be successful. According to PopSugar, because "Flip or Flop" focused on house flipping, the network was nervous it wouldn't find an audience. Naturally, the show was a massive hit, garnering a whopping 90 million viewers since its 2013 debut, per The Futon Critic. Despite Tarek El Moussa and Christina Haack's breakup, "Flip or Flop" continued to dominate. 
In fact, E! News reports ratings actually spiked after their split. The beloved couple's divorce was finalized in 2018, per Country Living, and El Moussa subsequently opened up about how stressful it was to work with Haack, which was what ultimately led to "Flip or Flop" ending. As TMZ reported, just a short while before the announcement was made, El Moussa allegedly had an on-set outburst during which he unfavorably compared Haack to now-wife Heather Rae El Moussa and jeered that she was a "washed-up loser." 
The "Flipping 101" star later told E!'s "Daily Pop" (via Page Six) that he regretted his actions and, "I'm sure we both wish the whole thing never happened." Likewise, El Moussa made a point of thanking Haack in an Instagram post marking the end of their show, so hopefully, the former couple is on better terms now.