Why There Was A Delay In Taking Anne Heche Off Life Support After Being Declared Dead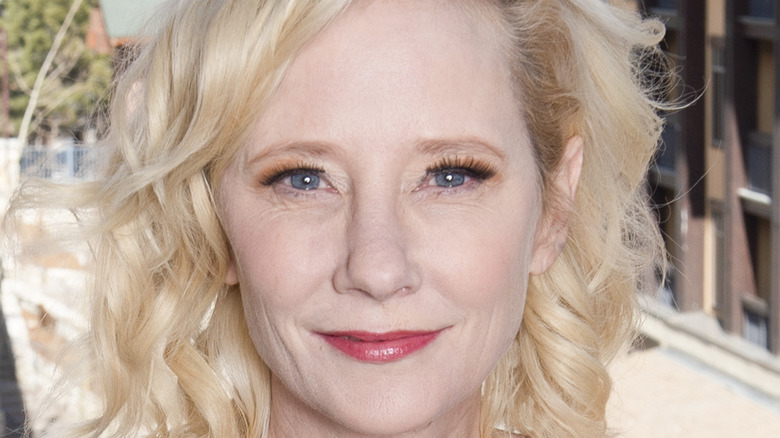 Michael Bezjian/Getty Images
Family and friends are mourning the untimely loss of Anne Heche, who passed away at the age of 53 after a devastating fiery car crash. "We have lost a bright light, a kind and most joyful soul, a loving mother, and a loyal friend," her family said in a statement to TMZ. "Anne will be deeply missed but she lives on through her beautiful sons, her iconic body of work, and her passionate advocacy. Her bravery for always standing in her truth, spreading her message of love and acceptance, will continue to have a lasting impact."
Heche crashed into a private residence in West Hollywood on August 5, causing her car and the home to engulf into flames. While the homeowner was uninjured, Heche "suffered a severe anoxic brain injury," per Entertainment Weekly. Although there had been reports that she was in stable condition, her representative quickly refuted those claims, telling CNN that Heche "has always remained in critical condition, slipping into a coma following the accident, adding that "she has a significant pulmonary injury requiring mechanical ventilation and burns that require surgical intervention."
By August 12, Heche was declared brain dead, but as her rep told Deadline, Heche's heart was still beating and she was being kept on life support for an important reason.
Anne Heche's organs were matched for donation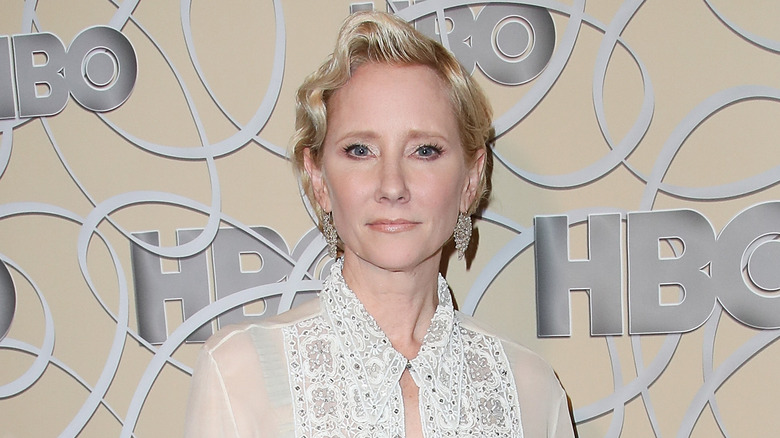 David Livingston/Getty Images
While Anne Heche had been declared legally dead under California law, she remained on life support so that her organs could be donated. A source told USA Today that by Sunday, August 14, Heche had been matched with an organ recipient and was "peacefully taken off life support."
Us Weekly reported that before Heche's organs were taken for donation, the actress received an Honor Walk, where hospital staff line the path from the donor's hospital room to the operating room to pay tribute to the deceased's gift of life. Her representative revealed that it had been Heche's wish to be an organ donor. "Anne had a huge heart and touched everyone she met with her generous spirit. More than her extraordinary talent, she saw spreading kindness and joy as her life's work — especially moving the needle for acceptance of who you love. She will be remembered for her courageous honesty and dearly missed for her light."
Hospitals typically ask family members for their permission to carry out the Honor Walk and loved ones often line up with staff during the event. Heche is survived by her children, Homer and Atlas.