The Latest Reason Mom-Shamers Are Coming After Jessa Duggar Seewald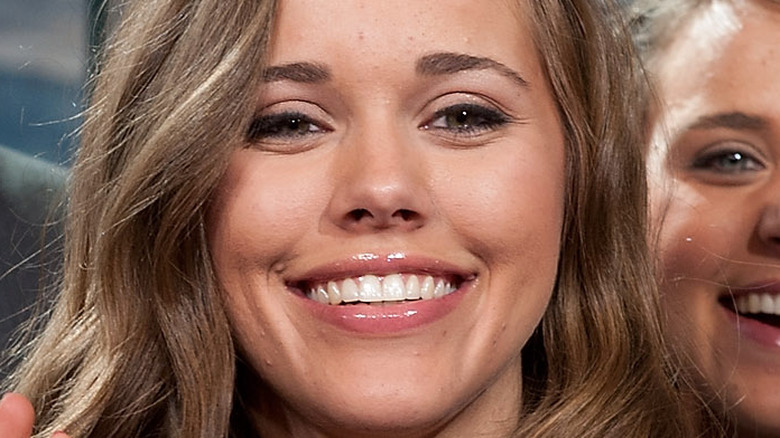 D Dipasupil/Getty Images
Jessa Duggar Seewald is enjoying a life away from the reality TV world in which she grew up. As part of the "19 Kids & Counting" family, Jessa was filmed doing daily chores, helping keep her younger sisters and brothers in line, and enjoying family vacations and holidays. Now she does the same thing with her own family, chronicling milestones and happy moments on her social media feed.
Yet even though her life is similar to that of her adult siblings — almost all of whom are married with children — Jessa seems to invite more criticism from social media commenters than, say, sister Jill or brother Joseph. Jessa recently turned heads online for a sponsorship with a Christian cost-sharing health plan that she touted as an alternative to insurance; some followers reported bad experiences with the system. Photos she posted of her "messy house" in an attempt to be relatable sparked shocked outcries over her poor housekeeping (per The U.S. Sun).
Jessa has also been targeted numerous times for what critics call poor parenting decisions. A pic of one of Jessa's sons caused controversy from followers who were concerned about his weight. Another candid of her younger son napping caught flak because he appeared to have food in his mouth (via Instagram). Jessa thought it was cute when her daughter, Ivy, crept into the fridge to drink from the milk jug, but viewers worried that Ivy might shut herself in while no one was looking. Now, the mom-shamers are taking aim at what was meant to be a sweet moment.
Duggar followers worried about the safety of Jessa's baby
Jessa Duggar Seewald took time on a recent Friday evening to post a picture of a moment of mom tranquility on a summer evening. Her husband, Ben Seewald, and their three older children — Spurgeon, Henry, and Ivy — were enjoying a picnic dinner in the backyard of their new home, while one-year-old Fern napped. "Sometimes I see a scene like this and it takes my breath away," Jessa began her long caption. "These are the moments I dreamed of, and sometimes it's hard to believe it's a reality. I feel blessed beyond measure. ...This life is never perfect, but it's perfectly ours. ...Thank you, God, for today."
The post got plenty of love on Instagram, including a heart emoji from sister Jill Duggar Dillard. On the Duggars Snark page of Reddit, however, users thought Jessa had made a huge blunder by letting her baby sleep on an adult mattress, surrounded by large pillows, right below a wall shelf laden with heavy objects and a dangling lamp cord. "That shelf over the bed makes me nervous," said one commenter. Replied another, "There's not one thing in that image that follows any kind of safe infant sleep recommendation."
Other users thought Jessa might be trying too hard to convince her fans how happy she is. Remarked one, "This is personally a dream of mine, but I'm not all up on social media documenting how godly I am because I enjoy my children!"