If You've Never Watched A Doris Day Movie, Here's The One You Should Start With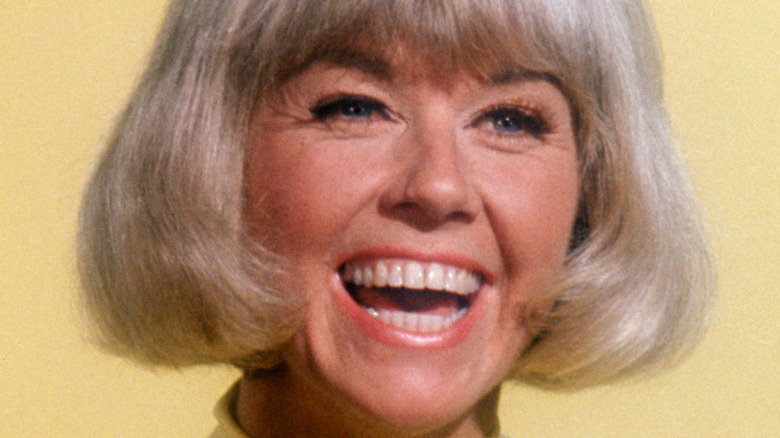 Martin Mills/Getty Images
Doris Day was one of the most prolific actresses and singers of the 1950s and '60s (via Biography). Before she got her start on the silver screen, she was best known for her singing ability. Day was the singer for several big bands before going solo and launching her own performing career in the late 1940s. From there, she would become a household name.
Her dream wasn't always to be a singer or actress. She was a classically trained dancer from childhood, studying both ballet and tap. However, there was a tragic reason why she never became a professional dancer – her leg was severely injured in a car accident in the 1930s.
While her career as a dancer may have never come to fruition, she did become one of the most successful actresses as Hollywood's Golden Age came to a close (via IMDb). She was the lead actress in so many incredible films that if you haven't seen any, you might be unsure where to start.
Her collaborations with Rock Hudson are special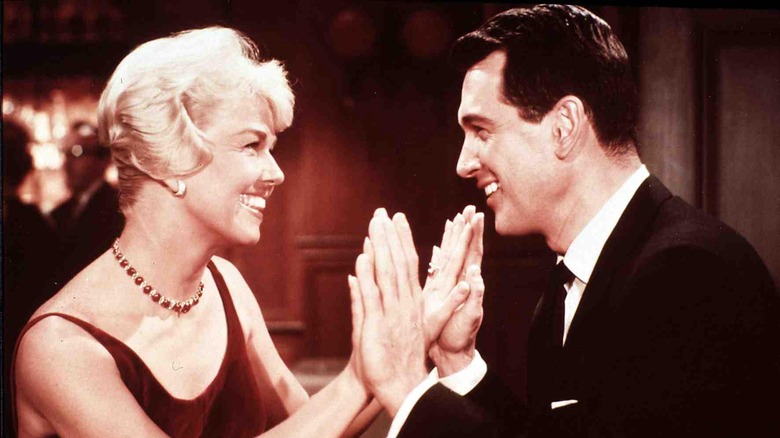 United Archives/Getty Images
When it comes to diving into Doris Day's incredible filmography, many will recommend checking out one of the films she made with Rock Hudson. The pair had unmatchable chemistry, due in part to the incredible bond they shared off-screen (via People).
She knew nothing about Hudson before working with him, even stating, "I remember asking someone 'Is his name really Rock? That's odd, don't you think?'" She added, "But it didn't take long to get to know him because he was funny. He really has a great sense of humor. And he named me Eunice. He always had to have a name for me. There were many of them, but Eunice he liked best. We had a marvelous time."
The duo made a total of three movies together, all of which are wonderful, but if you're just dipping your toes into Day's work, you have to watch "Pillow Talk." In the first of her partnership with Hudson, Day well-deservingly snagged a Best Actress nomination for her role as an interior designer who shares a phone line with a bachelor who was all about women (played by Hudson). The film won an Oscar for its hilarious screenplay (via Gold Derby).
The academy didn't share the love for Doris that her fans did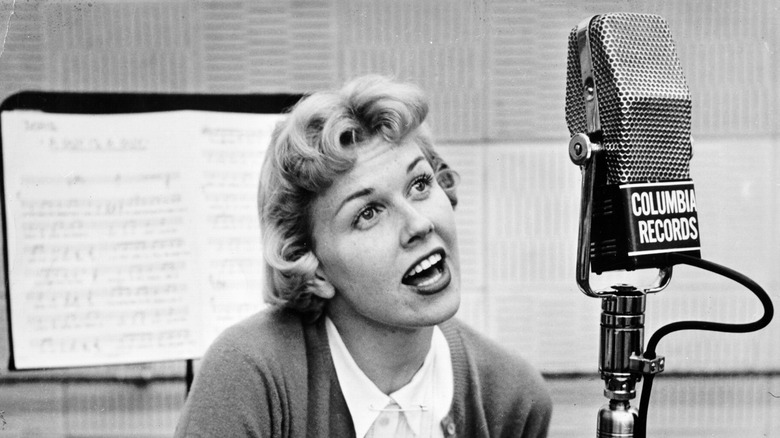 Michael Ochs Archives/Getty Images
Doris Day had an illustrious career. She was nominated for over 20 awards, winning everything from a Grammy for Lifetime Achievement to a Golden Globe (via Doris Day). She starred not only in film, but had her own sitcom, "The Doris Day Show," which ran from 1968 to 1973.
However, throughout her decades-long career, she never won an Academy Award (via Deadline). She was only nominated for an Oscar once in her career and lost. Naturally, the nomination came for "Pillow Talk." While she has gone down in history as one of the most beloved actresses and philanthropists Hollywood has ever seen, the industry did not seem to appreciate her the way her fans did. Even her colleagues had a great admiration for her, with the biggest stars – everyone from Clark Gable to James Cagney — dying to work with her between the 1950s and '60s. 
While the academy never gave her the credit so many felt she deserved, there's no denying Day was a natural star.