Why The Young And The Restless Spoilers Have Fans Wanting To Lecture Jack About His Love Life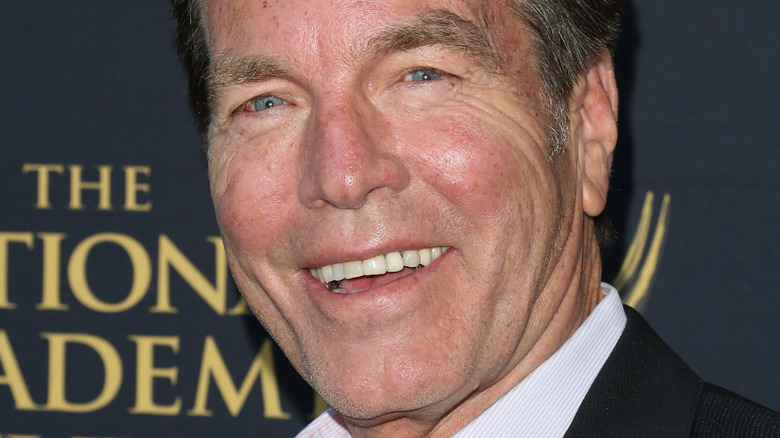 Paul Archuleta/Getty Images
Jack Abbott (Peter Bergman) might be one of the most successful and handsome men in all of Genoa City on "The Young and the Restless," but he's also had his fair share of ups and downs in his personal life. Most recently it has seemed like he has been toying with the idea of getting back together again with Phyllis Summers (Michelle Stafford). In fact, Jack's portrayer Bergman even admitted that Phyllis will always be "the one that got away" for Jack. He told Soap Opera Digest in 2021, "Phyllis loves this man in the deepest way, but she more than once says, 'I don't know what to say.' I love having scenes with that much at stake. They were married almost 20 years ago and it went for seven years, off and on. These are two people who know each other inside out. No one in Genoa City knows Jack better than Phyllis."
That said, the sudden reappearance of Diane Jenkins (Susan Walters) in his life has also thrown Jack an unexpected curveball. While "The Young and the Restless" fans have shared what they really think of a Jack and Diane reunion (they don't want it), it looks like the stars are about to align in Susan's favor. On the other hand, critics are going to hope that "The Young and the Restless" is using the wrong character name for this script, if you know what we mean.
Jack and Diane might be hooking up again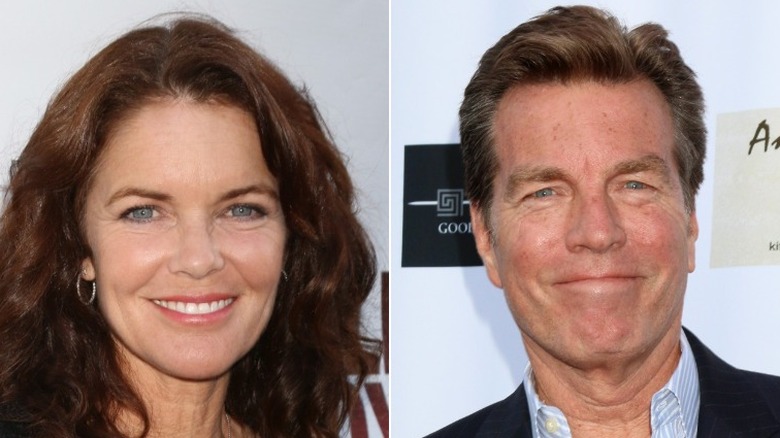 Kathy Hutchins & Kathy Hutchins/Shutterstock
In the latest teaser clip for "The Young and the Restless" on Twitter, it looks like whatever doubts Jack Abbott had about Diane Jenkins have been cast to the side. The clip shows that he's given in to temptation by giving Diane that kiss that she so desperately wants. When Jack asked Diane, "What is it that you really want?" she replied with, "My feelings for you go beyond friendship." 
Of course, it didn't take long at all for both "The Young and the Restless" fans and critics alike to weigh in on the kiss that Genoa City will be talking about for a long time to come. Some were hoping that the scene was part of Diane's dream, while others commented with, "If this is real, then I think Jack is testing/playing her. He wants to see if she has really changed," along with, "He's testing her alright. Right up to the point of a thermometer test. Jack is getting an award for #1 sucker of the year." Ouch.