The Truth About Bella Thorne's Sexuality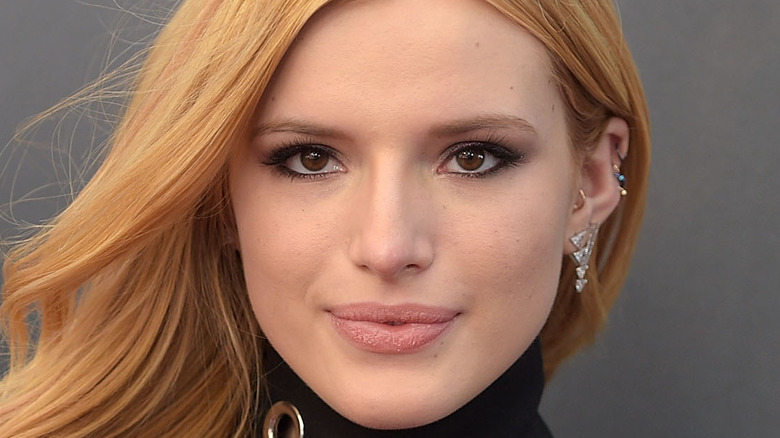 Jason Kempin/Getty Images
Bella Thorne isn't exactly what you'd call a wallflower. The former Disney star, who broke out as a tween alongside none other than Zendaya on "Shake It Up," is known for speaking her mind and refusing to take guff from anybody. 
Thorne's many public scandals run the gamut from sharing her own nudes to prevent a hacker from extorting her any further to accusing her ex, fellow musician Mod Sun, of stealing her property. She also, frequently, puts her foot in her mouth.
However, the "Paradise City" star is adamant she's not actually that wild, memorably telling the Independent, "People have this idea in their heads that I'm a crazy party girl." According to Thorne, that's not the case. Moreover, she clarified with The Daily Beast that, even despite her slightly controversial image, "I haven't been arrested. I'm not doing bad things." 
As Thorne reasoned, "Of course, I am a woman, and that definitely plays a part in it." As far as the Disney alum is concerned, she's held to a higher standard than her male contemporaries, who do similar if not worse things. 
In particular, there's always been plenty of speculation surrounding her love affairs, even though, as Thorne argued, "I've been in long-term relationships my whole life!" Much of the intrigue, naturally, comes from the fact Thorne hasn't just dated men. But, as with everything else, the actor is open about her sexuality. 
It took a while for Bella Thorne to figure out the right label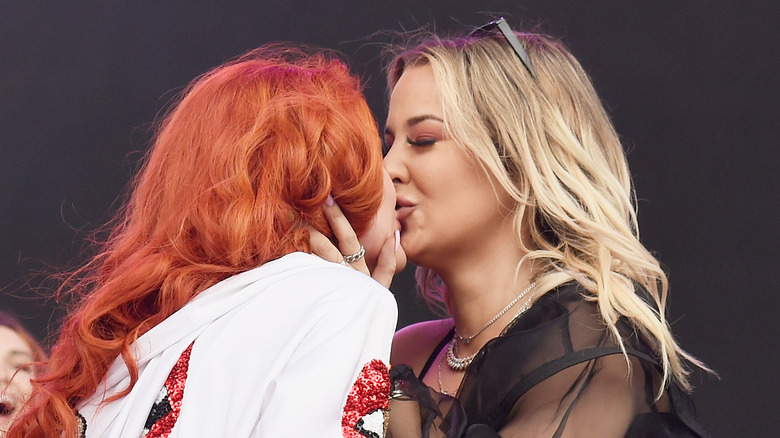 Kevin Mazur/Getty Images
During a 2019 interview on "Good Morning America" (via ABC News), Bella Thorne acknowledged that, despite previously sharing on Twitter that she was bisexual, the actor and musician more closely identifies another way. 
"I'm actually a pansexual, and I didn't know that," Thorne confirmed. "You like what you like. Doesn't have to be a girl, or a guy, or ... you know, a he, a she, a this, or that. It's literally, you like personality, like you just like a being." As she quipped, "If I just like it, I like it!"
GLAAD clarifies that pansexuality widens the scope by presenting "an additional opportunity to express attraction to multiple genders." Further, per CNN, someone who is pansexual is "not limited in sexual choice with regard to biological sex, gender, or gender identity."
Thorne has been linked to several high-profile people over the years, including YouTuber Tana Mongeau, rapper Mod Sun, and former co-star Gregg Sulkin. In fact, as Life & Style magazine points out, Thorne caused yet another minor controversy when she dated Mongeau and Sun at the same time.
The former Disney star very nearly settled down for good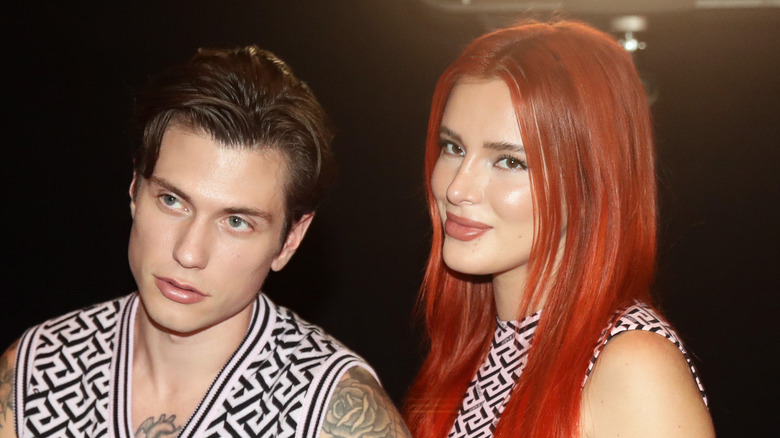 Vittorio Zunino Celotto/Getty Images
Bella Thorne dated a number of fellow celebs before getting engaged, but her relationship with Benjamin Mascolo seemed built to last. However, People announced the couple's split in June 2022, just over a year after the Italian model and actor proposed to her. 
"Bella Thorne and Benjamin Mascolo have parted ways, calling off their engagement of over a year," a source revealed. "Their conflicting schedules led to a lot of time apart that eventually resulted in the breakup, but the two have parted ways amicably."
They were first publicly linked in April 2019 after the Disney alum's polyamorous relationship with Tana Mongeau and Mod Sun fizzled out, going Instagram official in June and making their red carpet debut in September. 
Thorne and Mascolo co-starred in the romantic drama "Time Is Up," which was released around the same time. She told TooFab, "We never had a fight ever the whole entire time we were filming, like there was never a new issue, so it was really just smooth sailing, the whole time."
Similarly, Thorne gushed to Elite Daily, "With Ben, he always finds a way to really comfort me, and to find a way to make my emotions valid." Mascolo addressed their split on Instagram, per Life & Style magazine, writing that it was part of "the natural cycle of life" and he simply had to accept it. The Italian star added, "It was meant to be and it was beautiful."