Are Justin And Hailey Bieber Compatible Based On Their Zodiac Signs?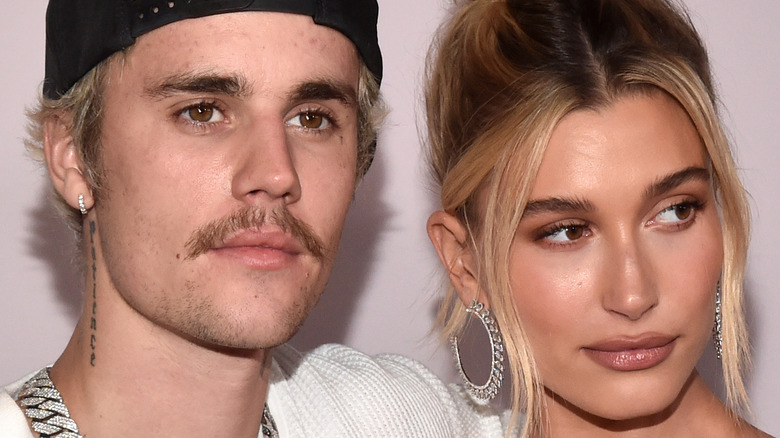 Alberto E. Rodriguez/Getty Images
Justin Bieber and Hailey Bieber (née Baldwin) first met when they were just teenagers, in 2009. They later crossed paths again in 2011, but nobody would have guessed that the duo would become one of Hollywood's most talked-about couples and even tie the knot (via Brides).
Justin spent much of his younger years connected to singer and actress Selena Gomez. However, rumors about his relationship with Hailey began to circulate when the pair went on vacation together in 2015. Eventually, Justin and Hailey began dating and fell in love. The singer even predicted that the model would be the woman he was supposed to marry.
Although Justin and Hailey seemed happy, the couple did hit a snag and decided to call it quits. He reunited with Gomez during this time. However, that romance simply wasn't meant to be. 
By 2018, Justin reconnected with Hailey, they became engaged, and they got married at a courthouse in New York in September 2018, per Us Weekly. The following year, the newlyweds held a lavish wedding ceremony, complete with their family and friends.
However, considering that Justin and Hailey have admitted that the first year of their marriage was difficult, fans can't help but wonder if the two are actually compatible.
Justin Bieber is a Pisces while Hailey Bieber is a Sagittarius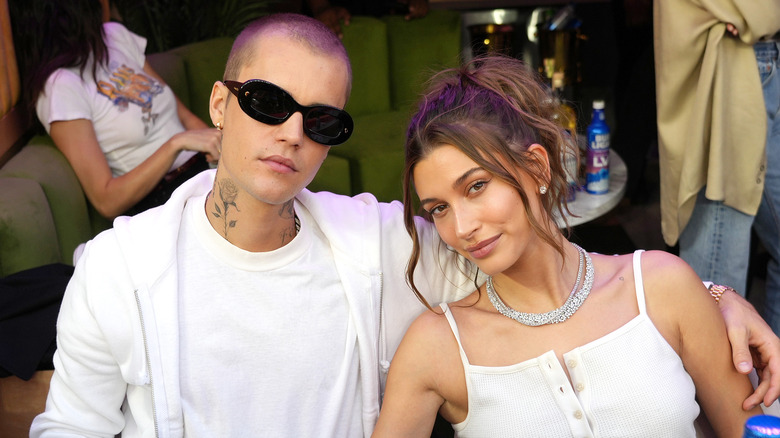 Kevin Mazur/Getty Images
Justin Bieber was born on March 1, 1994, via Famous Birthdays. The "Baby" singer's date of birth means that his zodiac sign is Pisces. Some characteristics that Pisces men are known for include being very easygoing. They don't mind allowing others to take the lead as they're not too worried about things like planning and scheduling, per Thought Catalog. 
Male Pisces are also said to be very emotional and deeply feeling as they worry about the emotional health of those closest to them. Pisces men are great listeners and won't hesitate to help someone out by lending a shoulder to cry on.
Meanwhile, Hailey Bieber's birthday is Nov. 22, 1996, per The Famous People, making her a Sagittarius. Females of the fire sign are known for loving life and being full of energy (via Astrology.com). They find joy in many things and are known for being charismatic, confident, and great friends.
Sagittarian women are also said to get restless and like to wander. They crave adventure and love to be in charge of their own destiny. She will do whatever makes her heart happy and won't worry about what others think of her decisions.
Although Hailey and Justin seem like a great match for each other, what do their zodiac signs say about their compatibility?
Together, they form a very supportive couple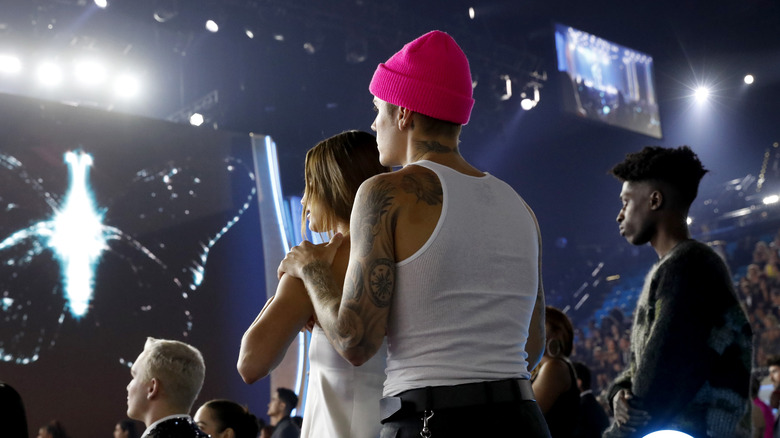 Johnny Nunez/Getty Images
Although Pisces men and Sagittarius women like Justin and Hailey Bieber are often looked at as less compatible than other signs (via Sun Signs), it seems that these stars could actually be a good match. Both are said to have mutable signs, which means that, while they have opposite traits, they are able to grow and adapt to each other over time, per Bustle.
Astrologer Dana DeFranco says that Justin and Hailey make for a good match thanks in part to their moon signs. "Hailey's moon is in Taurus and Justin's moon is in Libra. Both of these signs are ruled by Venus, which means their emotions are both balanced by the quality of their relationships," she said. As for their chemistry, the astrologer claims that the duo makes a spicy pair. "Their sun sign compatibility is super steamy," DeFranco noted.
In addition, astrologer Aliza Kelly tells People that Justin and Hailey are compatible because they're able to use their own emotional issues to help each other heal and grow in difficult situations. Hailey is said to be a strong support for her husband, and their romance can benefit from moving past old wounds together.
It appears that Justin and Hailey Bieber may have a calming and nurturing impact on each other, making them a solid match based on their zodiac signs.