Samantha Markle's Lawsuit Against Meghan Is Picking Up Steam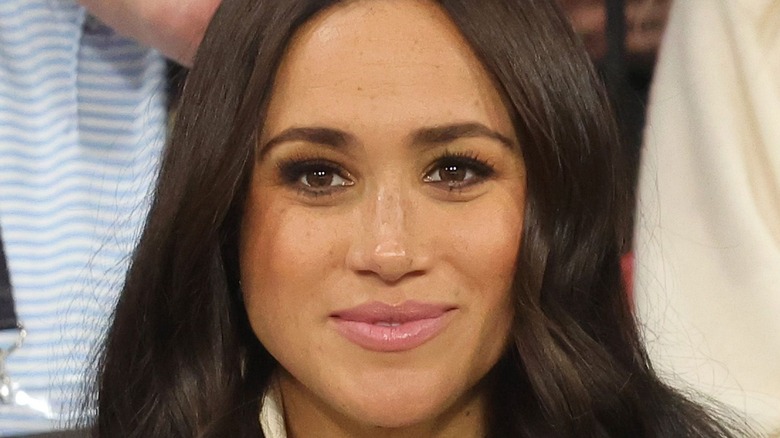 Chris Jackson/Getty Images
It's no secret that Meghan Markle, Duchess of Sussex, has a contentious relationship with certain members of her family, especially her half-sister, Samantha Markle. Their estrangement led to Samantha filing a defamation lawsuit against Meghan in March 2022, accusing the former actress of making numerous false claims during her Oprah Winfrey interview with Prince Harry, Duke of Sussex. 
According to TMZ, Samantha accused Meghan of making up a "rags to royalty" story about her upbringing, which Samantha claims is a complete lie. "The Diary of Princess Pushy's Sister Part 1" author pointed out that Meghan falsely claimed she was an only child who hadn't seen Samantha in decades. 
She also expressed outrage over Meghan's assertion that Samantha only changed her last name back to Markle after Meghan and Harry started dating as well as the Duchess' tale of growing up in "virtual poverty." In fact, Samantha alleged that their father, Thomas, paid Meghan's tuition at "elite and expensive private schools" as well as for her education and living expenses at Northwestern University and her dance and acting classes. 
Samantha made further disturbing allegations against Meghan, claiming to have "actual proof of the falsity" of statements made by her half-sister. And, while Meghan's legal team moved to have the lawsuit dismissed — claiming that it was a "feeling" and not a "fact" that she was an only child (via Daily Mail) — a judge has now given Samantha the go-ahead to proceed.
A trial date has been set for Samantha Markle's lawsuit against Meghan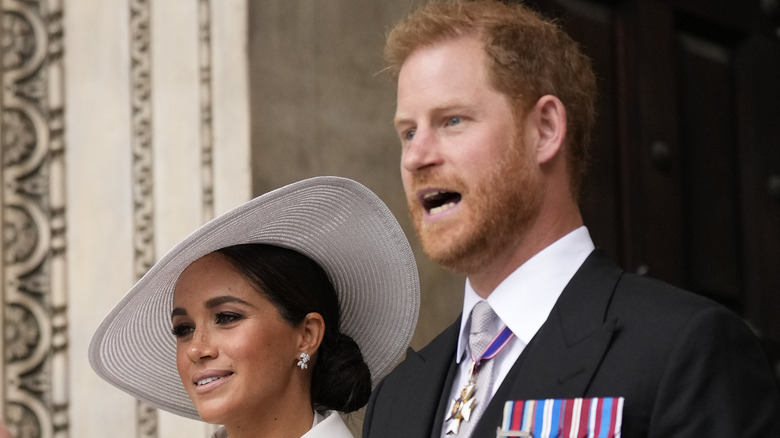 Wpa Pool/Getty Images
A Florida judge has set a date for the lawsuit that Samantha Markle filed against her half-sister, Meghan Markle, Duchess of Sussex, to go to trial. As the Daily Mail reports, if both parties cannot settle or resolve the case in mediation, the trial is set for Oct. 2, 2023. 
If it does go to court, the case would last no more than five days, with Judge Charlene Edwards Honeywell expressing her desire to make sure the proceedings are "inexpensive." With that in mind, both sides have been ordered to choose a mediator by the end of September and complete discovery by May 2023.
Unfortunately, Meghan and her husband, Prince Harry, Duke of Sussex, have been involved in a shocking number of lawsuits through the years. According to Newsweek, the couple has filed a total of 10 lawsuits since 2019, with most involving what the Sussexes claim are false stories published about them in the media. 
The prince has also sued the Home Office in the UK (via Us Weekly) over his family not receiving an official security detail when they visit Great Britain. Harry and Meghan also filed a lawsuit in America after paparazzi agency X17 used a drone to photograph their son, Archie, in 2020.