Meghan And Harry's Biographer Has A Sinister Plan With His New Book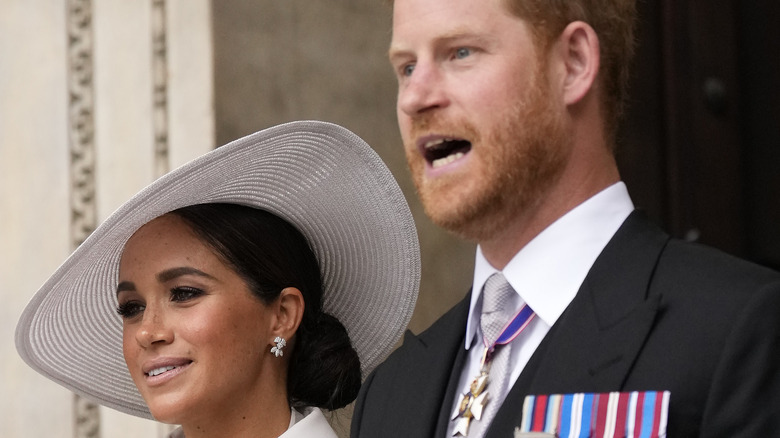 Wpa Pool/Getty Images
British journalist Tom Bower has not held back at all in revealing less-than-flattering tidbits about Meghan Markle and Prince Harry in his new book. The tome, "Revenge: Meghan, Harry and the war between the Windsors," claims the Duchess of Sussex ignored the Queen's plea for her to reconcile with her father, Thomas Markle, for one thing.
Bower also describes Meghan as jealous of Kate Middleton's "perfect" position within the royal family and says she was livid about being compared to her poised and much-loved sister-in-law. In yet another jaw-dropping portion of his book, Bower claims that the Duke of Sussex's friends thought he was crazy for going out with the "Suits" star when they first started dating, and that she has no sense of humor.
But beyond simply portraying Meghan as kind of a monster in the book, now the author is speaking out about the very subject of his biography — and let's just say that he is even more unkind in his comments on this front.
Tom Bower has a very low opinion of Meghan Markle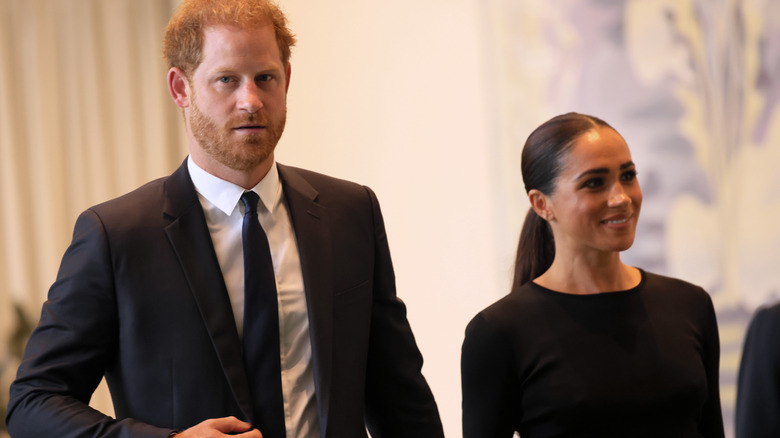 Michael M. Santiago/Getty Images
Indeed, not holding back at all, author Tom Bower told controversial host Piers Morgan in a recent interview on British TV about Meghan Markle, "This woman is doing something dreadful to Britain" (via Daily Mail). And what's more, Bower is quite satisfied with how his book may help to further tarnish the image of the Duchess of Sussex and even Harry himself.
In his shocking interview with Morgan, the author of "Revenge: Meghan, Harry and the war between the Windsors" was quite frank about how he sees the Duke and Duchess of Sussex declining in their popularity among fans — a notion that Morgan, who has been highly-critical of Meghan himself, did not dispute. Indeed, a recent poll supports the idea that Meghan Markle and Prince Harry are more despised than ever, especially among older Brits.
Meanwhile, it seems that Bower is not satisfied with letting his damning book about Meghan and Harry speak for itself.
The Duke and Duchess of Sussex probably won't worry too much about this new book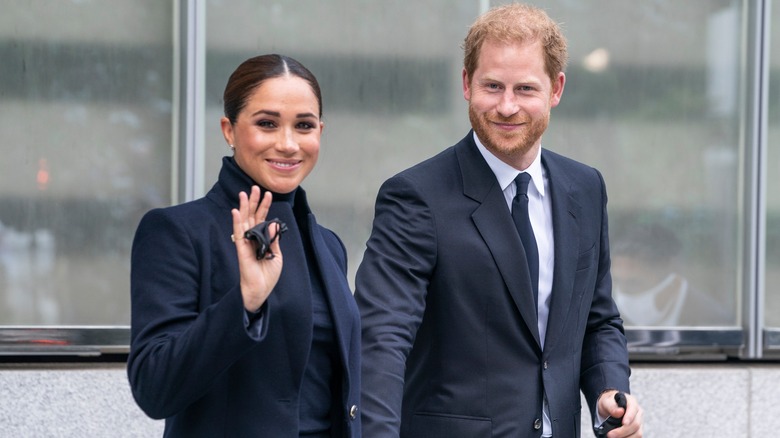 lev radin/Shutterstock
Talking to TV host Piers Morgan about his subjects' declining popularity, Tom Bower said about "Revenge: Meghan, Harry and the war between the Windsors," "And this book may hasten the downward trend, over which I wouldn't be sad at all" (via Newsweek).
The good news for the Duke and Duchess of Sussex is that according to at least one public relations expert, the book is likely to fade out quickly in the United States. As Eric Schiffer, chair of Reputation Management Consultants, opined to Newsweek about the content of the book, "These are stories that have been said and likely uncorroborated or without anyone going on the record in particular. So there's nothing new."
In Schiffer's opinion, Bower's biography "won't play at all" in this country and is likely to be overtaken by the daily news cycle. He also said that the book's reliance on anonymous sources means it's bound to barely make a dent in our lives and that the stories Bower uses are simply old news.