Will Joe Biden Pardon Donald Trump?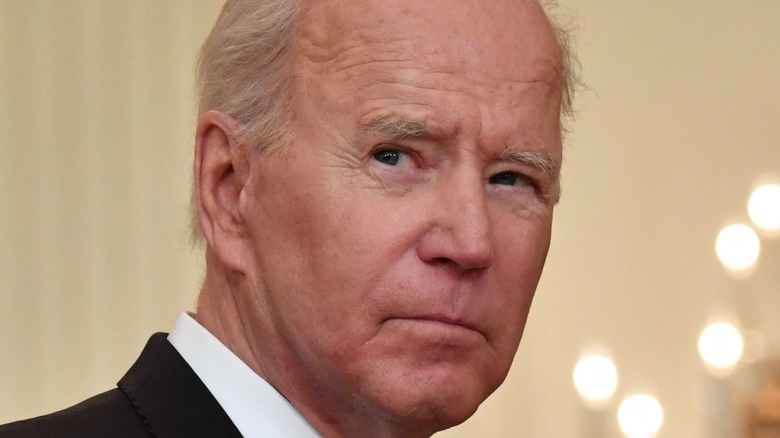 Shag 7799/Shutterstock
The FBI's raid of former president Donald Trump's Florida home, Mar-a-Lago, has captured worldwide attention. According to CNN, the August 8 hunt was part of a search for presidential documents that Trump may have taken from the White House and continued to hold in his residence. A safe was also broken into by FBI authorities, The New York Times noted. 
The root cause of the search was revealed to be to look for any classified documents related to nuclear weapons, per The Washington Post. Officers wound up walking away from the raid with 27 boxes, with 11 reportedly holding classified documents, including top secret information. "What top secret means is a type of document or information that if it gets out there, it can cause exceptionally grave damage to our national security," former federal prosecutor Kan Nawaday told ABC News. "So it's really important stuff, it's sensitive stuff."
As a result, Trump is under investigation for violating the Espionage Act, as well as for the removal or destruction of records and obstruction of justice (via Politico). Although he has yet to be charged with a crime, it is not out of the question. In addition, a House of Representatives Select Committee is still looking into whether Trump committed a crime during the January 6 attack on the Capitol. All of this could lead to serious legal troubles for the former president.
And many are wondering if he does face criminal charges, would President Joe Biden consider a pardon for Trump?
Some believe a pardon would prevent further divide in the US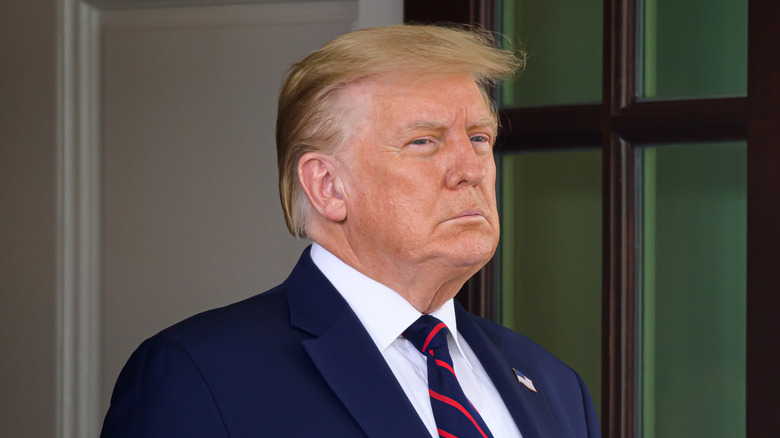 noamgalai/Shutterstock
Although many Democrats believe Donald Trump should be prosecuted if he is charged with crimes related to the FBI search on Mar-a-Lago or the January 6 insurrection, a few experts believe that President Joe Biden should pardon Trump for the sake of the country. In fact, in a New York Times op-ed, Jack Goldsmith, a former assistant attorney general, predicted that the prosecution of Trump "would be a cataclysmic event from which the nation would not soon recover."
With that in mind, Aziz Huq, a law professor at the University of Chicago, believes that Biden should consider pardoning Trump — within reason. Huq explained to Politico that while Trump should not get away with "treason, or rank corruption, or actions against the Constitution," he could possibly receive a "narrow pardon covering only offenses related to the simple mishandling of classified material."
And David McGrath, an emeritus English professor at the College of DuPage, also believes Biden should consider pardoning Trump, but only if the latter publicly accepts the results of the 2020 election and takes responsibility for what happened on January 6. "For the sake of the country, therefore, Biden should hold his nose and pardon Trump," he wrote in The Columbian.