Liz Cheney Drops Huge Hints About Her Political Plans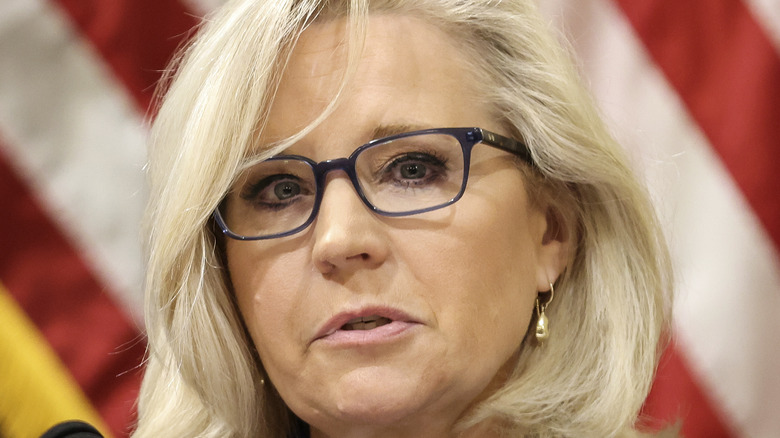 Pool/Getty Images
Rep. Liz Cheney has lost her Republican primary race in Wyoming, per NBC News. Cheney, whose dad is former Vice President Dick Cheney, has been a vocal critic of Donald Trump, voting to impeach the former president and leading the House committee investigating his role in the January 6 attack on the Capitol. While she lost to Harriet Hageman, who was supported by Trump, by double digits, Cheney is not second-guessing her stance.
"Two years ago, I won this primary with 73% of the vote. I could easily have done the same again. The path was clear," Cheney said in her concession speech, per ABC News. "But it would have required that I go along with President Trump's lie about the 2020 election. It would have required that I enable his ongoing efforts to unravel our democratic system and attack the foundations of our republic — that was a path I could not and would not take."
Of course, the former POTUS was ecstatic over his political foe's loss, and Trump posted on his Truth Social platform that Cheney "should be ashamed of herself." But, if Trump was hoping that Cheney would disappear after her defeat, he's going to be disappointed. In fact, it seems that she might be planning to run for an even higher office in 2024.
Liz Cheney might run for president in 2024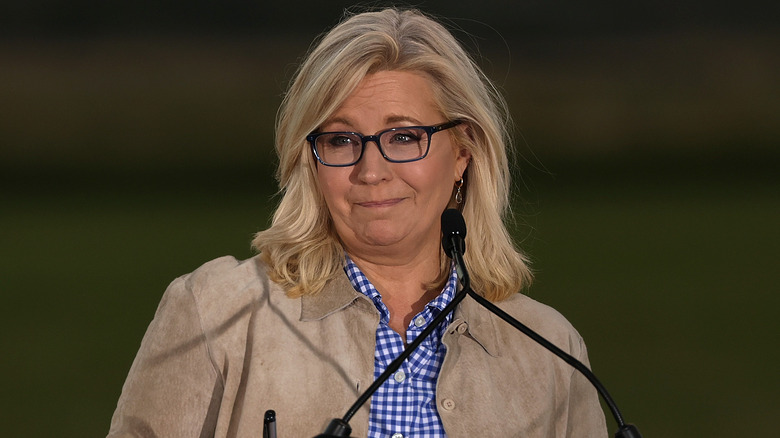 Alex Wong/Getty Images
After losing her primary race in Wyoming, Liz Cheney is reportedly thinking about running for president in 2024. "[O]ur work is far from over," she said in her concession speech, per Axios. "The great and original champion of our party, Abraham Lincoln, was defeated in elections for the Senate and the House before he won the most important election of all."
During an appearance on "Today," Cheney vowed to do everything she can to "keep Donald Trump out of the Oval Office" and admitted that she was considering a presidential run. Sources close to her believe Cheney will start a super PAC, which will most likely receive plenty of donations from anti-Trump Republicans (via Axios). 
In the meantime, Cheney will continue her work with the January 6 committee and spread the word regarding the threat she believes Trump poses to the country.
"I'm going to make sure people all around this country understand the stakes of what we're facing (and) understand the extent to which we've now got one majority political party — my party — which has really become a cult of personality," she said on "Today." "We've got to get this party back to a place where we're embracing the values and principles on which it was founded."