Royal Expert Claims Meghan And Harry Are Creating Their Own 'Woke Royal Family'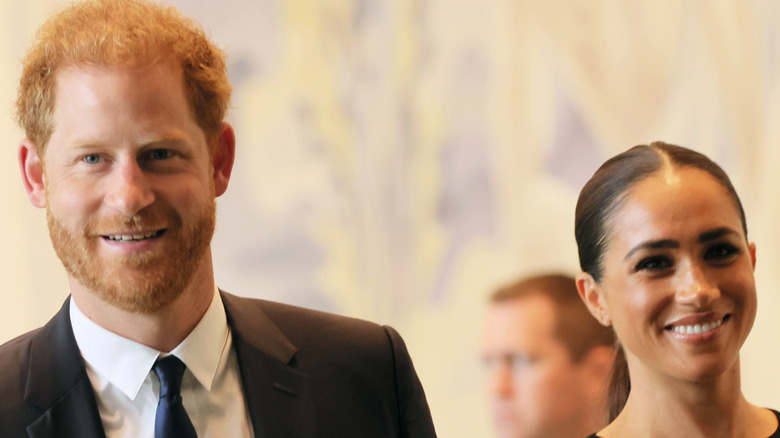 Michael M. Santiago/Getty Images
We may receive a commission on purchases made from links.
When Prince Harry, Duke of Sussex, married Meghan Markle, it seemed like a fairy tale come true. Optimists looked forward to a future in which the happy couple would go on diplomatic missions, spend Christmases with the queen at Balmoral, and enjoy outings with Prince William and his family. Sadly, the fairy tale soon turned dark as the two encountered harsh scrutiny from the media and what they described as insensitivity from the royal family. Their solution — stepping away from their official positions — was bashed in the press, and their subsequent decisions — such as their interview with Oprah — were often seen as missteps by royal experts. 
The criticism continues to this day. Shortly after news broke that Meghan and Harry would be visiting the U.K. in September, royal biographer Angela Levin gave the Daily Mail her two cents about what she sees as the true agenda of the Duke and Duchess of Sussex. "I've thought for a long time that Harry and Meghan are trying to create an alternative woke royal family, the grandeur and the pomp and circumstance that surrounds them," she said. 
Levin, the author of an upcoming biography on Camilla, Duchess of Cambridge, theorizes that Meghan Markle, Duchess of Sussex married into the palace hoping to "modernize" it but got a rude shock when she was expected to respect the family hierarchy and traditions. "And I think Meghan, who doesn't like losing ... feels enormous bitterness and resentment towards the royal family," Levin said.
Are Harry and Meghan planning to disrupt the royal family?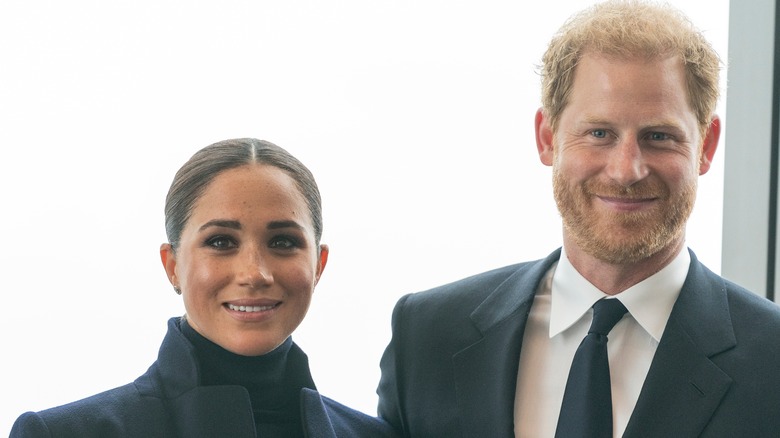 lev radin/Shutterstock
Angela Levin accused Prince Harry, Duke of Sussex and Meghan Markle, Duchess of Sussex of taking advantage of the one benefit they retained after their "Megxit" from the palace. In her latest Daily Mail interview, she said, "I may be wrong, I hope so, but the impression is that they don't want to be royals yet they're hanging on to their titles very, very tightly. When Meghan goes anywhere, she always uses her royal title. Now, why do that if you don't actually like the royal family and you wanted to get shot of them?"
But at the same time, Levin suspects a paradoxical dark motive: She said Harry's long-awaited memoir, due to drop at the end of 2022 (per Marie Claire), may be nothing short of an assault on the entire palace. "I think there's a big plot and a plan to show how awful the [royal family] are," Levin told the outlet. "And I think that in Prince Harry's books, and in that terrible interview with Oprah Winfrey, was trying to smash the Royal Family and the monarchy down."
Levin didn't offer an opinion on whether Harry and Meghan would still want to retain their royal titles if they did, indeed, destroy the monarchy, but she doesn't believe they have any remorse over their actions. "They are people who are very determined to show that their way is the best way," she said.