A Determination In Anne Heche's Cause Of Death Has Been Revealed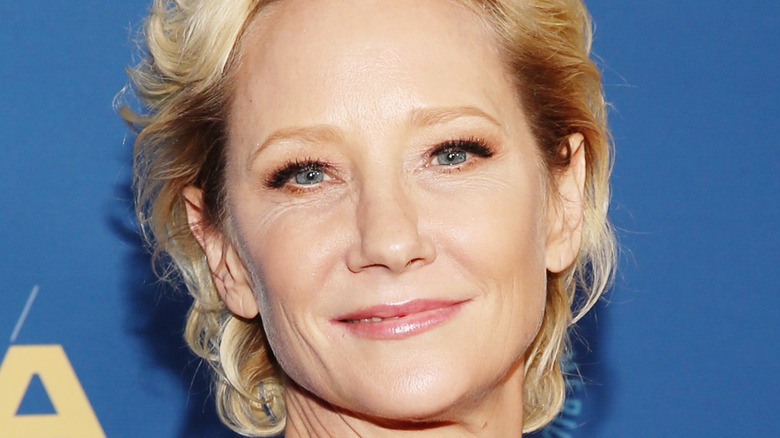 Jesse Grant/Getty Images
Any death in the celebrity world is heartbreaking to fans, but when that death is unexpected and avoidable, it becomes more wrenching still. Such was the case with the loss of Anne Heche this month. Heche, who got her start on the soap opera "Another World" before going on to projects like "Donnie Brasco" and "Chicago P.D.," died following a horrifying car accident. 
On August 5, while driving her Mini Cooper at high speed, Heche smashed into a private home in the Mar Vista area of Los Angeles. The car caught fire, and Heche was trapped inside for nearly half an hour before rescuers were able to rescue her, per the Daily Mail. Although initial reports indicated she might pull through, it was soon clear that the actor's health was taking a turn. Heche was declared brain dead the following week, but she was kept on life support while her organs were removed for donation. (That caused some confusion as to the official date of her death, explained The Washington Post).
Details of the events preceding the crash are still unfolding. The New York Post reports that Heche had been driving erratically before the crash, and may have been drinking. Police sources told TMZ that traces of cocaine and fentanyl were found in her blood sample. However, Page Six notes that the L.A. Police Department stopped their crime investigation once Heche was pronounced dead.
On August 17, the L.A. County Coroner released an official cause of death, and it confirmed what many had suspected.
Anne Heche died as a direct result of the car fire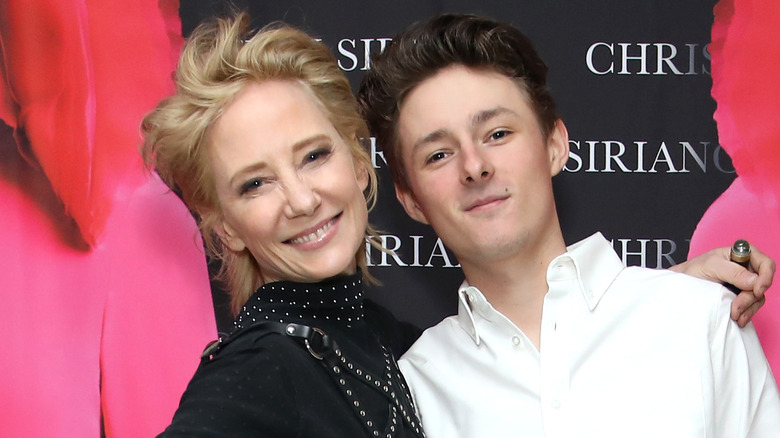 Rachel Murray/Getty Images
According to People and other sources, the official coroner's report has found that Anne Heche's death was accidental. The primary cause of death was cited as "smoke inhalation and thermal injuries," meaning the brain damage and burns that occurred when Heche's car caught fire shortly after the collision. 
The coroner also listed "a sternal fracture due to blunt trauma" as a "significant condition," meaning that she had a severe break in her breastbone as well. The trauma may have been caused by the car's impact itself, or by the force of the air bag, which photos show was deployed. However, WebMD explains that a broken sternum typically heals on its own in a few months, provided there are no other complications such as an injury to the heart. From that determination, Heche might have survived, if not for the smoke that blocked the flow of oxygen to her brain.
No mention was made of alcohol or drugs playing any part in Heche's death.
The news will likely be of little comfort to Heche's children, 20-year-old Homer Laffoon (pictured here) and 13-year-old Atlas Heche Tupper. Homer released a heartfelt tribute to his mother (per People), saying he was suffering "a deep, wordless sadness." He also mentioned his mother being "free of pain" and entering "an eternal freedom," which suggests that despite Heche's success and deep love for her family, there may still have been inner turmoil that she couldn't resolve in this life.