Why Charlamagne Tha God Asks The Tough Questions - Exclusive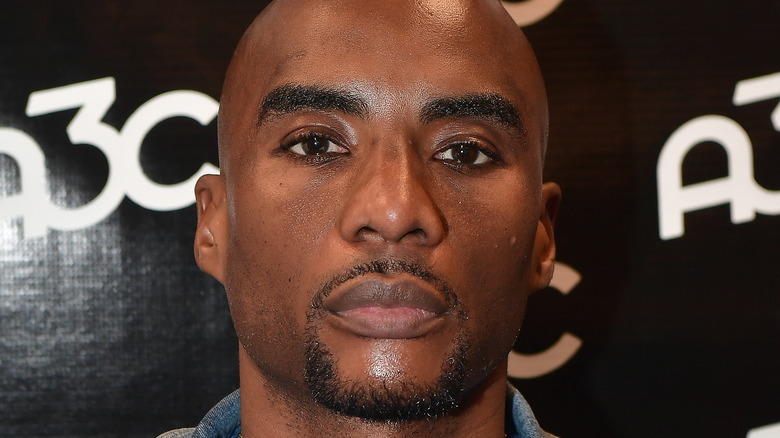 Prince Williams/Getty Images
As a longtime host of the hip-hop iHeartRadio program "The Breakfast Club," Charlamagne Tha God, whose legal name is Lenard McKelvey, has become known as an entertaining and challenging interviewer. Throughout his career, he's never been scared to talk about controversial topics or ask tough questions.
Now, he's hosting the second season of his Comedy Central late-night show, "Hell of a Week with Charlamagne Tha God," previously known as "Tha God's Honest Truth." For this season, he's bringing on guests from politics, comedy, and pop culture to speak about the week's biggest events and issues and give their honest opinions on a wide range of topics. In his own words, "'Hell of a Week' will be a safe space for free speech and a safe space for comedy."
Going into this season, Charlamagne sat down for an exclusive interview with The List to discuss his hopes for the show. He opened up about why he asks the questions that he does and why he believes it makes him a stronger interviewer.
Why does Charlamagne ask the tough questions?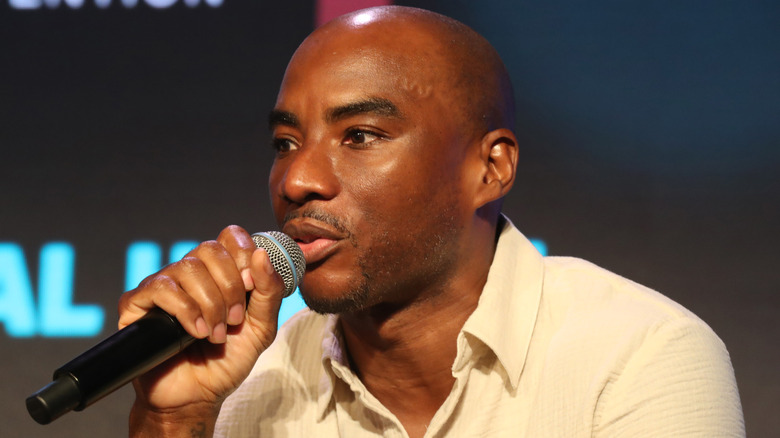 Shareif Ziyadat/Getty Images
Over his career, Charlamagne Tha God has become known for asking questions people really want the answers to, sometimes leading to tough conversations for the person he's interviewing. That means he's no stranger to controversy. Just last year, he got attention when he pushed Vice President Kamala Harris on why the Biden administration couldn't pass the Build Back Better legislation, leading to a heated discussion with Vice President Harris. It seems he has every intention of continuing those hard-hitting discussions in Season 2 of his late-night show.
Speaking to The List, Charlamagne said he doesn't see the questions he asks as controversial or tough. He's simply asking the questions that he's most curious about. "I don't even be realizing I'm asking tough questions. I'm not even joking," Charlamagne said. "I'm curious, you know? I might ask something, and people be like, 'My God, I can't believe you asked that.' I'm like, 'What was so crazy about that question?'"
Charlamagne also sees that curiosity as his greatest strength as an interviewer. He's always open to discussing topics from different points of view and hearing people's honest perspectives, so for him, asking the real questions isn't controversial; it's just a conversation. "I'm not an expert at anything. I don't approach it like I'm an expert. I'm just a curious person," Charlamagne said. "I'm curious about what they got going on."
Can we expect hard-hitting questions on Hell of a Week?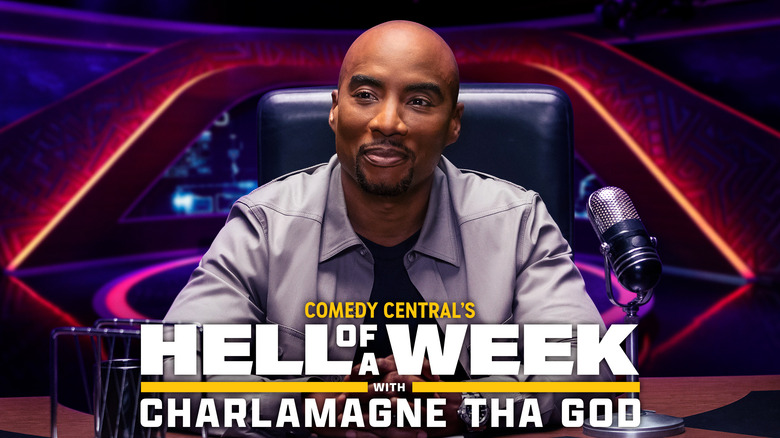 Comedy Central
Going into Season 2 of his late-night show, Charlamagne Tha God said he wanted to make an entertaining show so people would "go to bed with a smile on [their] face" after watching. "After they watch it, I want them to be like, 'Man, everything's going to be all right,'" Charlamagne said. But just because he wants to keep things fairly comedic and light-hearted doesn't mean he's steering away from real issues. Charlamagne is open to having all kinds of guests and talking about a broad range of topics, from pop culture to politics to social issues.
This season of the show is roundtable-style, with him and his guests giving their opinions on the biggest events of the week. Speaking about the format, Charlamagne said he's looking for "honest conversations — that's it. I want everybody to be honest. I don't want nobody to feel like they have to censor their opinions in any way, shape, or form. We can agree to disagree. That's it. [I'm looking for] honest people, authentic people."
"Hell of a Week with Charlamagne Tha God" airs Thursdays on Comedy Central at 11:30 p.m. ET/PT.