Why Days Of Our Lives' Claire Tried To Set Ciara On Fire Twice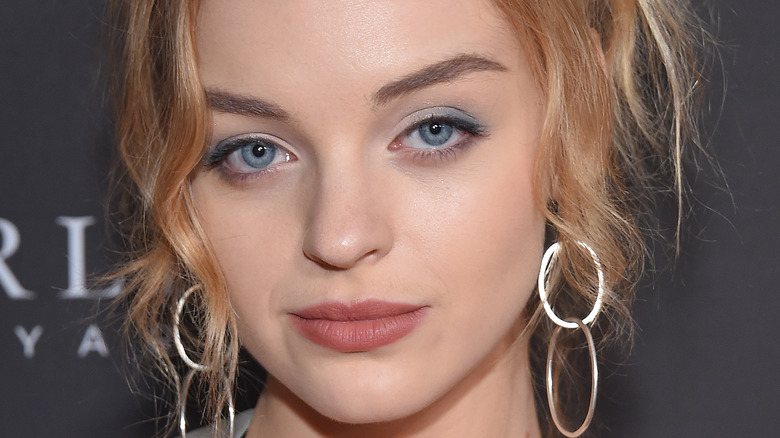 DFree/Shutterstock
"Days of Our Lives" fans have come to expect adventure and romance from the soap opera. However, one of the most entertaining things for viewers to watch is a good rivalry. Over the years, the sudser has created some epic feuds between characters, and they've lasted for decades. Fans will likely remember watching Jennifer Horton and Eve Donovan go head-to-head over many issues, including their affection for men such as Frankie Brady and Jack Deveraux, per Soaps.
Of course, who could forget about Sami Brady and Nicole Walker's bad blood? The women have been closely connected for years and have even married many of the same men, including Lucas Horton, EJ Dimera, and Rafe Hernandez. They've also been sisters-in-law twice when Nicole married Sami's brother Eric and Sami walked down the aisle with Nicole's brother Brandon (via Soap Opera News).
However, one of the longest-running feuds in Salem has to be that of Vivian Alamain and Kate Roberts. The pair have hated each other for decades, and it all started with their mutual love for Victor Kiriakis. Through the years, Kate and Vivian have done everything they can to hurt each other, including trying to kill one another, and viewers have loved watching every minute of it.
However, the younger generation also has its fair share of feuds. Belle Black and Jan Spears have been at each other's throats since high school (via Soap Central), and Claire Brady and Ciara Brady have also had issues between them.
Claire's life started off chaotic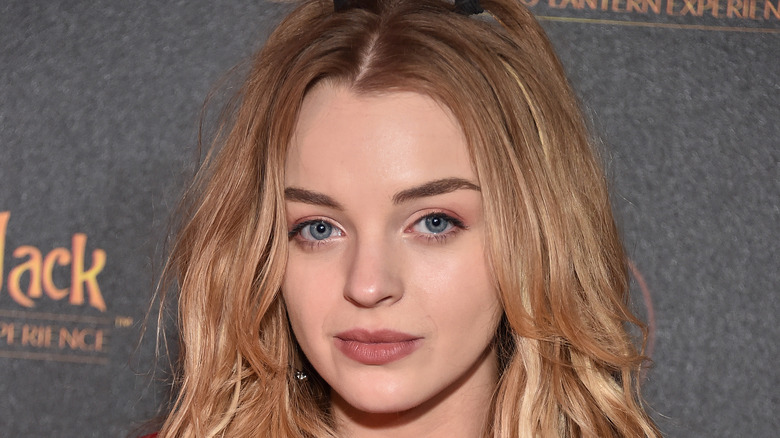 DFree/Shutterstock
Claire Brady is one of the many legacy characters on "Days of Our Lives." She is the daughter of beloved couple Shawn Brady and Belle Black and the granddaughter of iconic super couples Bo and Hope Brady and John Black and Marlena Evans. Claire was born into a chaotic situation, per Soap Central.
When Belle gave birth, she believed that Philip Kiriakis was the baby's father. However, it was later revealed that it was Shawn. When Claire was young, she also fell sick and needed a liver transplant. Claire was saved by the operation, but her donor liver sadly came from Shawn's little brother, Zack Brady, who died after being hit by a car. After Claire recovered, Belle and Shawn left Salem and traveled the world on a boat (via Soaps in Depth).
Eventually, Claire returned to Salem and was rapidly aged into a young adult (via Nine). Other characters who had also been aged to match Claire included Theo Carver, Chase Jennings, Joey Johnson, and Claire's aunt, Ciara Brady. Although Ciara is the younger sister of Claire's father, Shawn, the two are basically the same age and had more of a sibling-like relationship.
Of course, because they were so close in age and spent a lot of time together, Claire and Ciara also formed a bit of a rivalry against each other, and Claire ended up crossing the line when she became insanely jealous of her aunt.
Claire tried to kill Ciara twice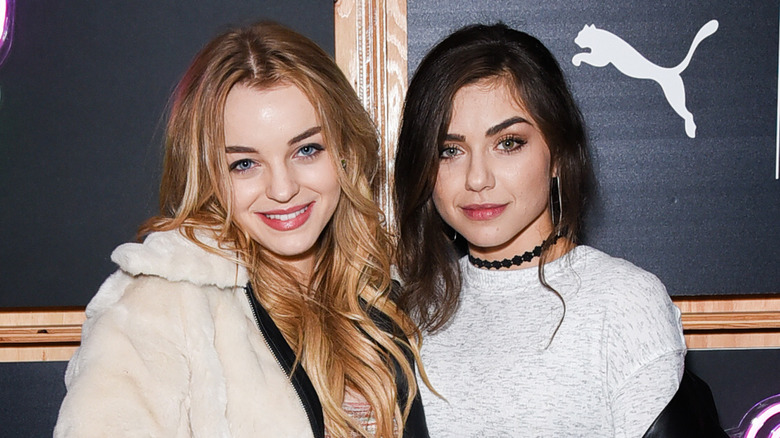 Presley Ann/Getty Images
When Claire Brady came back to Salem in 2015, she was a young adult ready to make her mark on the world. Claire had big dreams of becoming famous and had her heart set on being a singer. She even dropped out of college in hopes of focusing on her music career (via Soap Central). 
Ciara began living with her friends and even developed a crush on Ciara Brady's best friend, Theo Carver. Ciara claimed that she wasn't interested in Theo, so Claire made her move. The two began dating, but Ciara found herself jealous. She wrote Theo a letter to reveal her true feelings, but Claire intercepted the note. The love triangle put a strain on Ciara and Claire's relationship. 
Later, the two women found themselves in competition again when they entered a modeling contest. Claire cheated to win, and they both became romantically interested in Tripp Dalton. Things went from bad to worse when Claire found Ciara injured and alone at a remote cabin and set fire to the house in an attempt to kill her aunt, per Soaps in Depth.
Claire framed Ben Weston for that fire, but, after having a breakdown, she plotted to kill Ciara again. She took Ciara back to the cabin, where she held her at knifepoint (via Soaps). Claire was ready to light the cabin on fire again just before Ciara was saved, and Claire was sent to a mental hospital. She was later released and made amends with Ciara.