Elon Musk Has An Unexpected Piece Of Advice For Republican Lawmakers
Pascal Le Segretain/Getty Images
Since former President Donald Trump left the White House, the Republican party has been receiving backlash for how it handled the divisive leader. Liz Cheney, a prominent Republican member of Congress, recently lost her primary run in her native Wyoming, CNN reports. Adamantly anti-Trump, she has rallied against the former president and, in the end, lost the primary for her seat to a Trump-backed lawyer named Harriet Hageman.
Though Cheney's anti-Trump views have given her support from unlikely places, she still lost her primary run and is now vowing to work harder to defeat the ideologies that have been instilled in her party following the election of Trump.
She isn't the only one who is tired of the post-Trump Republican party. Meghan McCain, who has long taken issue with Trump following offensive comments he made about her late father, John McCain, has spoken out against her party's leadership. She even went as far as calling the party "a waste" (via New York Daily News).
Now, Cheney and McCain have another celebrity in their corner calling out the Republican party, and what he has to say is surprising.
Elon Musk shared some interesting advice for Republicans at a private gathering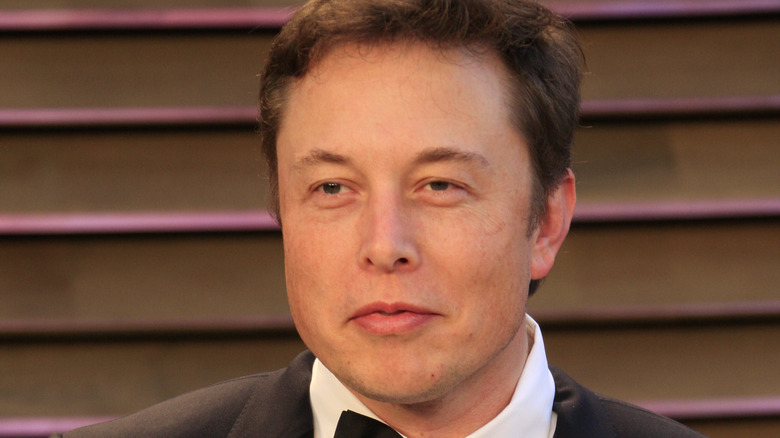 Kathy Hutchins/Shutterstock
Entrepreneur Elon Musk has spoken out against the way the Republican party is currently operating. At an annual private gathering hosted by House Minority Leader Kevin McCarthy, Musk had some shocking words for the GOP (via the New York Post).
When asked what the party could do to help improve its platform, Musk didn't hold back. He stated that the GOP could be more compassionate towards immigrants and that they should "stay out of people's bedrooms."
While Musk has hinted that he is in favor of Florida Governor Ron DeSantis for president in the 2024 election, he has not come out as a certified Republican. In fact, he only voted for a Republican for the first time in his life in June (via Axios).
Following the event, Musk tweeted, "To be clear, I support the left half of the Republican Party and the right half of the Democratic Party!" It appears that the Tesla CEO isn't interested in explaining his political stance any further than a simple tweet — at least, for now.