Why Days Of Our Lives' Jack Once Kidnapped Jennifer On The Back Of A Fire Truck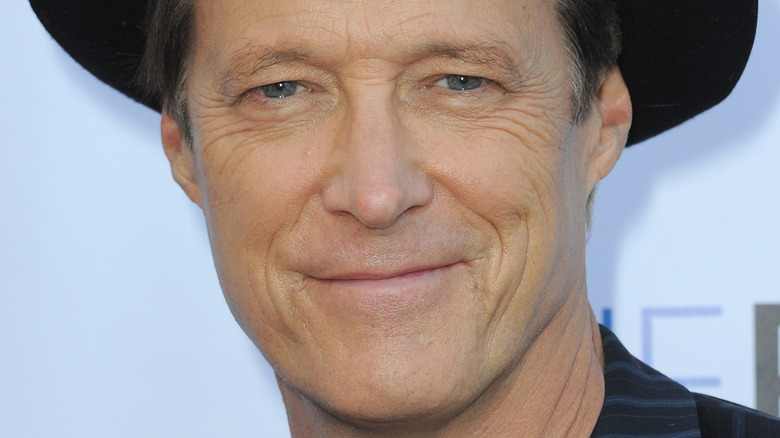 Albert L. Ortega/Getty Images
Over the years, "Days of Our Lives" has created some of the most lovable and compelling super couples on daytime television. It all started with the soap opera's original couple Tom and Alice Horton, who gave fans a reason to tune in each day as the sudser was getting off the ground (via Fame 10). Longtime viewers may also have enjoyed watching pairings such as Doug and Julie Williams and Maggie and Mickey Horton form as well. These couples paved the way for more romances to take flight.
As the soap went through the decades, epic couples like Bo and Hope Brady, John Black and Marlena Evans, and Steve Johnson and Kayla Brady were born, and fans fell in love with their storylines. Later, couples such as Belle Black and Shawn Brady, Sami Brady and EJ DiMera, Abigail Deveraux and Chad DiMera, Will Horton and Sonny Kiriakis, and Ben Weston and Ciara Brady also captivated fans and a new generation of viewers, per Nine.
Of course, there is one super couple that fans have also enjoyed watching for many years — that's Jack Deveraux and Jennifer Horton. Their wild and wacky love story has been nothing short of entertaining for viewers since the pair first got together in the late 1980s.
Jack and Jennifer have a messy relationship history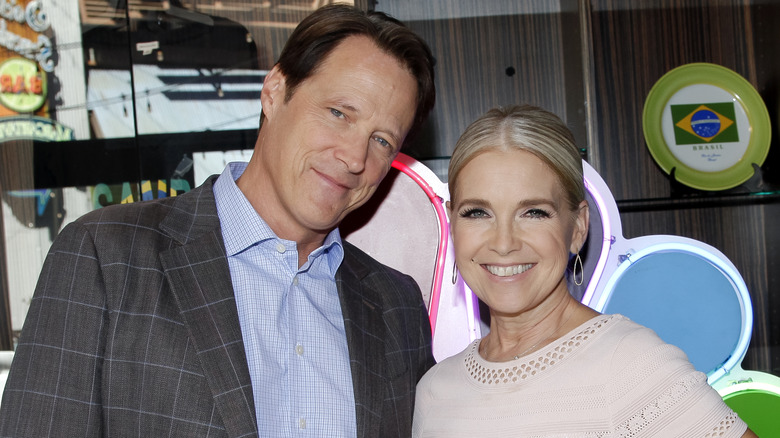 Tibrina Hobson/Getty Images
Jack Deveraux (Matthew Ashford) and Jennifer Horton (Melissa Reeves) first met in 1989 when they both worked for the local newspaper. The couple had a rocky start and often butted heads, but it was clear there were sparks between them, per TV Fanatic. Sadly, after admitting their feelings for each other, things didn't get any easier for the couple. Jennifer was forced into a marriage with Larry Welch and then fell in love with Frankie Brady.
Finally, Jack and Jennifer got engaged, but past trauma came back to haunt Jennifer. She ended up pushing Jack away and was heartbroken when he later married Eve Donovan. Eventually, the pair did find their way back to one another and even got married and welcomed two children together, Abigail and JJ. However, their marriage didn't last long as Jack was presumed dead many times over the years, leaving Jennifer to raise their children and attempt to pick up the pieces of her life (via Soaps in Depth). She eventually tried dating other men like Daniel Jonas, but Jack was always in her heart, per Soap Central.
Finally, Jack returned from the dead yet again, and this time, Jennifer was determined to do whatever she could to get him back — even if she had to resort to using their past as a way to get through to him.
Jack dressed as a firefighter to save Jennifer from a loveless marriage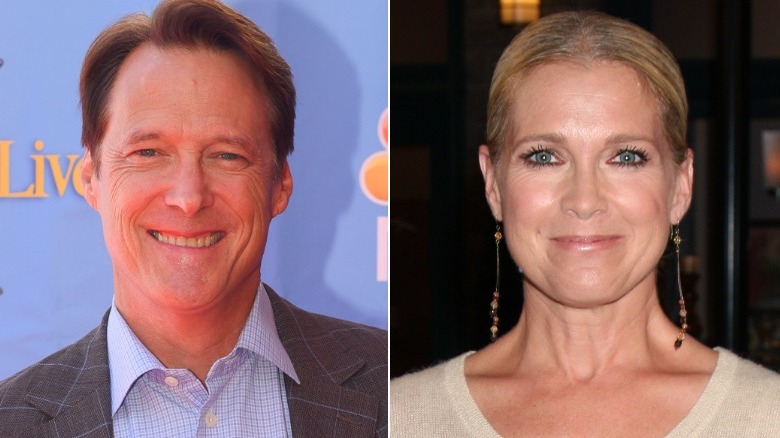 Kathy Hutchins & Michael Mattes/Shutterstock
After Jack Deveraux came back from the dead without any memories of his life, Jennifer Horton did everything she could to get through to him. Sadly, he remembered nothing so she tried to jog his memory by taking a page out of his book and pulling a stunt that he'd done in the past (via Soaps in Depth). In the early days of their relationship, Jennifer agreed to marry a man named Emilio. On their wedding day, Jack was heartbroken and came up with a plan to dress up like a firefighter and even use a firetruck to get to the event and create a fake fire to take Jennifer away from the ceremony. He carried her away in his arms and left the wedding on the back of the firetruck; when Jennifer pulled off the mask, she saw Jack. The two kissed and there was no turning back from there, per Soap Hub.
Years later, Jennifer dressed up as a firefighter herself and created a false fire at Jack's wedding to Eve. Of course, the iconic couple eventually got back together after Jack regained his memory (via Soap Dirt), and the recreation of the iconic scene had longtime fans remembering Jack saving Jennifer as well as the other sweet moments the pair shared during their decades-long romance.
Jack and Jennifer still remain one of the most beloved pairings on "Days of Our Lives," and viewers have enjoyed watching their dramatic relationship play out over the years.