Twitter Stands Divided Over Donald Trump's Characterization Of Mitch McConnell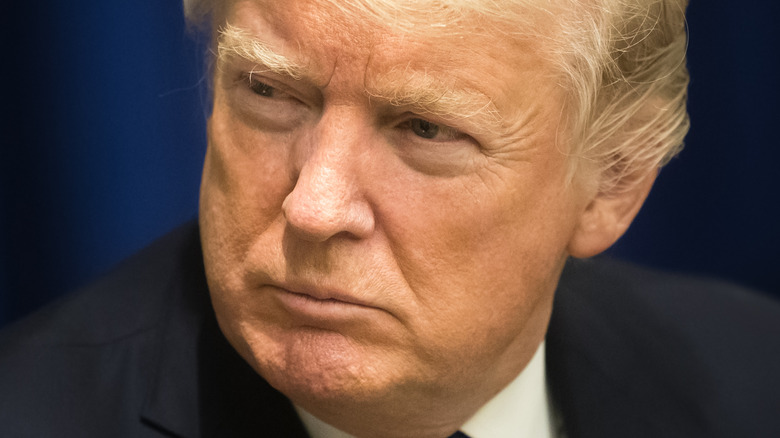 Drop of Light/Shutterstock
Mitch McConnell has been making headlines this week due to comments he's made in opposition to his party. Namely, the Senate Minority Leader noted that it's unlikely the Senate will flip to Republican control in the upcoming midterm elections. His reason that the party lacked "candidate quality" seemed to especially ruffle feathers (via NBC News).
One person who wasn't thrilled with the Kentucky lawmaker's take on the state of the party was Donald Trump, who took to Truth Social to share a not-so-flattering sentiment about McConnell (via New York Post).
"Why do Republicans Senators allow a broken down hack politician, Mitch McConnell, to openly disparage hard working Republican candidates for the United States Senate?" the GOP leader blasted the Senator. The former president then noted that the elderstateman's words were "an affront to honor and to leadership." Finally, Trump urged McConnell to put his efforts toward assisting other Republicans in getting elected.
Twitter immediately took sides on the former commander-in-chief's takedown of McConnell.
Donald Trump finally gets some people on board with his opinion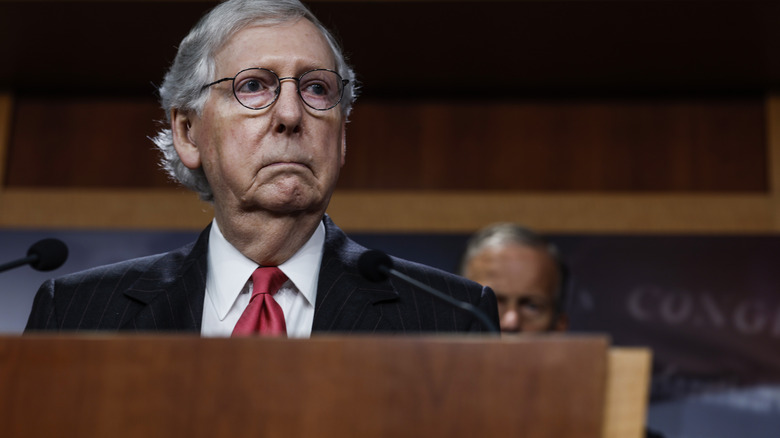 Anna Moneymaker/Getty Images
Twitter didn't hold back with opinions about, well, Donald Trump's opinion of Mitch McConnell following the Senate Minority Leader's take on the state of affairs within the Republican party leading into the midterm elections.
One opposer implored the former POTUS to realize the impact of his words, noting bullying is not okay no matter who the target. On the other end of the spectrum was a Twitter user who wasn't afraid to agree with Trump's comments. More than one person opined that McConnell needed to go — he is the longest-serving US Senator in our nation's history, incidentally, according to his bio.
Other people saw a bit of irony in Trump's characterization of McConnell, with one tweeting, "The pot calls the kettle black." Finally, many observers noted that a conservative calling another member of the GOP "a hack" meant the party was fighting amongst itself — not a good sign for Republicans.