What Is Selena Gomez's Zodiac Sign?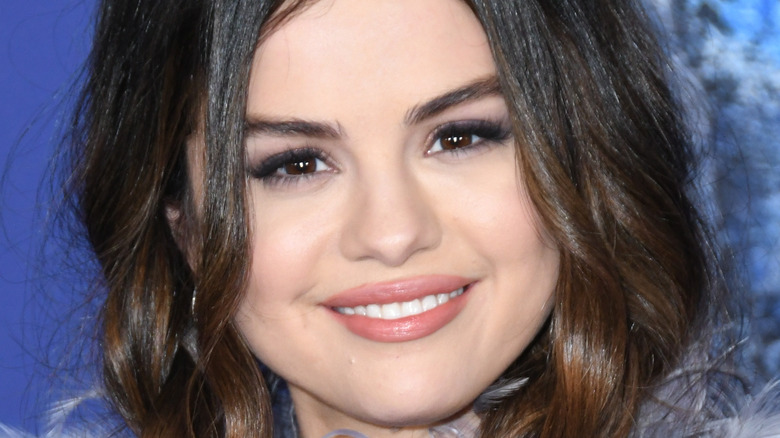 Quinn Jeffrey/Shutterstock
Many fans may remember Selena Gomez from her work on Disney Channel shows like "The Suite Life of Zack & Cody," "Hannah Montana," and "Wizards of Waverly Place," per Biography. However, she actually got her start at a very young age when she was cast on the popular children's show "Barney and Friends" — where she became friends with Demi Lovato. "I remember she had a red bow on, I'll never forget it...I just thought the world of her," Gomez said of meeting Lovato (via Yahoo).
Of course, it wasn't until she was a teenager that Gomez really rose to fame and grew her fanbase. Gomez brought her Disney fans with her when she released her first album "Kiss & Tell," but she didn't stop there. Over the years she's gone on to release many albums such as "Revival," and "Rare" (via All Music). Gomez's singing career also produced hit songs like "Same Old Love" and "Ice Cream," per Billboard. In addition, Gomez has enjoyed a career in films having acted in movies such as "Spring Breakers," "Ramona and Beezus," and "The Big Short." She's also lent her voice to the "Hotel Transylvania" film franchise (via IMDb).
Gomez's personal life, such as her failed relationships with Justin Bieber and The Weeknd has also caught the attention of her fans, who love to know everything about the actress. Some fans have even gotten interested in her zodiac sign and birth chart, which tells an interesting story about the talented singer.
Selena Gomez's sun sign is Cancer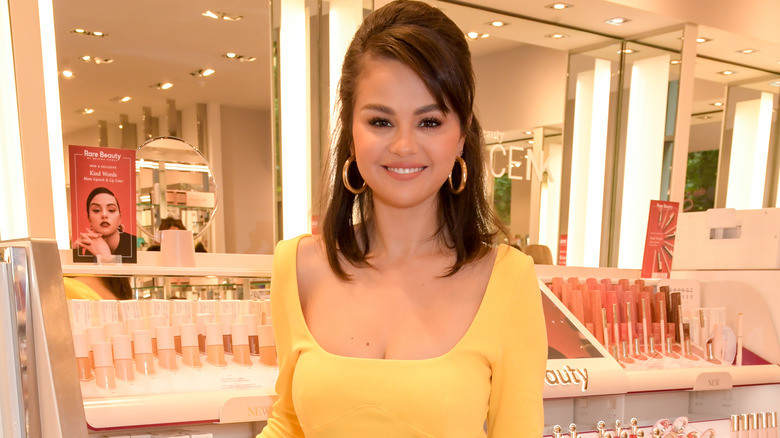 David M. Benett/Getty Images
Selena Gomez was born on July 22, 1992 (via Astro Charts). Her birthday makes her a Cancer sun sign, but just barely as she was born on the final day of the Cancer zodiac cycle. According to Allure, Cancer is a water sign that is known for being ruled by the moon. The crabs of the zodiac are very focused on their home and comfort and are known for creating safe havens for themselves inside the walls of their living spaces. The sign can also be highly emotional so beware of their possible mood swings. However, Cancers are known for their likable personalities and often display fierce loyalty and commitment to those they cherish most. 
Sadly, Cancers often keep their feelings inside and struggle with them internally (via Co-Star Astrology). The sign is often afraid to open up about their feelings and can sometimes believe that showing emotion will be perceived as weak. Cancers are also said to love sticking to a routine and enjoy the predictability of their everyday lives, so it's not shocking that they aren't big fans of surprises. Today notes that Cancers are also hard workers and it's often important to them to be thought of successful supporters to their families. They're also known for falling in and out of love quickly so expect relationships changes during their dating years.
Selena's birth chart proves she's creative and kind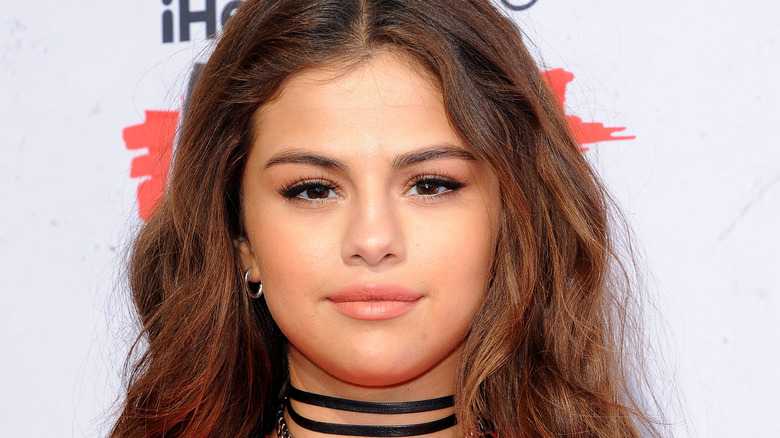 Tinseltown/Shutterstock
Selena Gomez's sun sign may be Cancer, but her moon sign is Aries (via Astro Charts). According to ELLE, a person's moon sign tells a lot about their true identity and is often the emotional part of themselves that they hide away from even the closest of friends and family. People born with their moon in Aries are known for being a bit temperamental, and can often be known as risk-takers (via Astroyogi). Those with Aries moons may also have a knack for things like gardening and cooking, which seems to fit Gomez well as she even has her own cooking show on HBO Max, per Decider. "Gomez has shown us through her emotionally expressive music that even with a tender and timid Cancer sun, she isn't afraid to burn down what doesn't serve her," astrologer Imani Quinn told PopSugar.
Meanwhile, Gomez's rising sign is in Leo, a fire sign known for fun and creativity. "A Leo rising is a proud and socially affectionate zodiac placement. Selena isn't afraid to tell the world of how much she feels because it is a vital part of her being to express herself outwardly in building her self-image," Quinn added. In conclusion. Gomez's birth chart reveals a well-rounded person who often stays humble despite her celebrity.