Here's What Users Dislike The Most About The Clover Dating App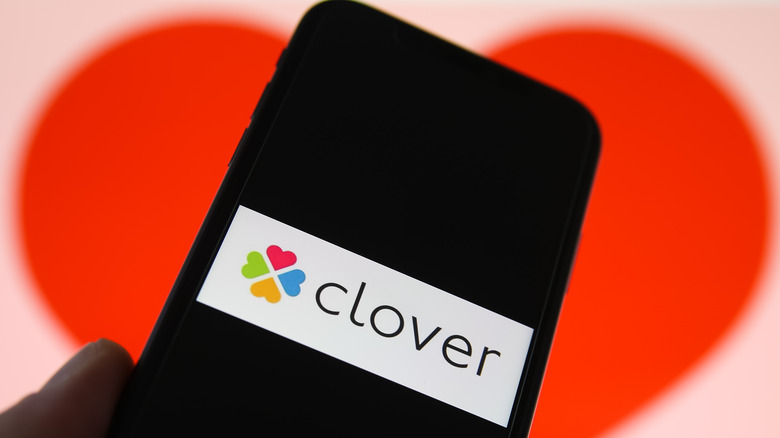 Ralf Liebhold/Shutterstock
If you're looking for love online, then you're not alone. The number of dating app users is estimated to grow to 413 million by the end of this year, with the United States being the country with the largest percentage of its population using these apps, according to Statista.
And with so many users turning to online apps for their dating adventures, the number of services centered around dating has also increased notably in the past decade. There are many dating apps for singles to choose from, such as 2000s sites like eHarmony and OkCupid and more recent contenders like Tinder and Bumble (per Dating Site Reviews).
Clover is a mobile dating app that launched in 2014, as Business Wire reported. It currently advertises features like live streaming, virtual dating, and group chatting (via Clover). Just like any dating app, Clover has pros and cons, both of which are important when deciding what service to invest your time into. Unfortunately, there are quite a few cons that prospective daters have identified with the Clover app.
Many of Clover's features require a premium subscription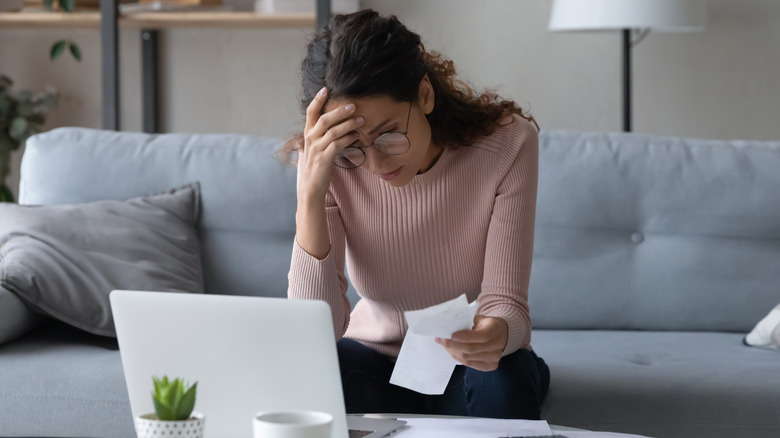 fizkes/Shutterstock
Having to pay for app memberships or to unlock certain features is nothing new in online dating, but if you're looking for a free online dating site, then Clover may not be for you. While this dating service does offer access to some features without a membership and they also have a one-week free trial, the app's most notable features aren't available unless you pay for their premium subscription (per PC Mag).
With a subscription, users are able to access the app's video call features, advanced sorting options, unlimited instant messaging, and weekly algorithmic boosts. One of Clover's most prominent features, its live streaming, is also only open to premium members, as PC Mag noted. According to Clover's Apple App Store description, premium memberships begin at $19.99 per week, but users can also opt for $74.99 for three months or $119.99 per year.
One of the primary complaints mentioned in user reviews is that many of the app's features that used to be free are now behind a paywall, particularly the ability to chat with other members. As mentioned by one reviewer on the Apple App Store, "Clover is basically useless now to people who don't pay $30 [a month]. You can't like anyone's profile, send messages or do anything but browse." With this in mind, one of the most disliked elements of the Clover dating app to keep in mind is the requirement of a pricey subscription.
Clover really emphasizes its livestreaming feature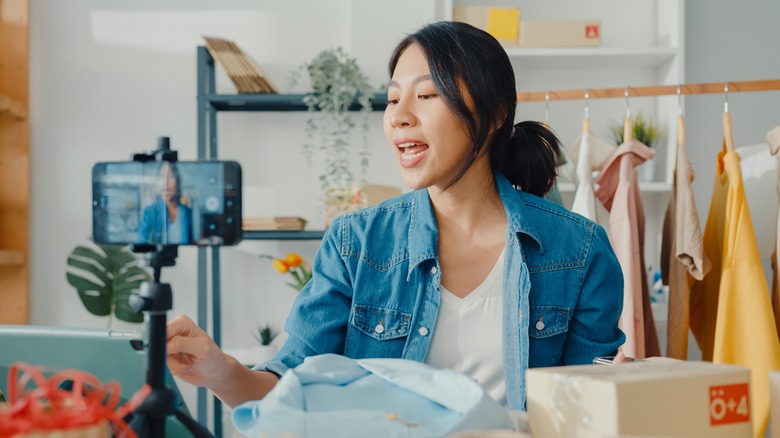 Tirachard Kumtanom/Shutterstock
While Clover's paid-for features are one complaint mentioned by app users, some daters also dislike the app's emphasis on live streaming. As mentioned on PC Mag, the live streaming feature allows streamers to earn gems from viewers that can be converted to money. In this way, some users are more focused on gaining a following than actually utilizing the dating elements of the apps, the outlet explains. Another issue with a focus on this feature is the potentially problematic utilization of it. Although users are directed to reframe from overly sexual comments and harassment, this rule isn't always followed.
One reviewer commented on the live streaming feature (via App Grooves), saying, "The site also focuses too heavily on it's 'Live' feature where you (and others) can just tune into random people's live streams. For a dating site, it's weird to try to be in a relationship with someone by watching their stream along with other random people." 
Although past users have had their issues with the app, it's worth checking out the most-liked features of the dating service if the mentioned elements interest you. Just like any other dating app, Clover has both pros and cons.