Charles' Surprisingly Busy Travel Schedule After The Queen's Death Will Leave No Time To Waste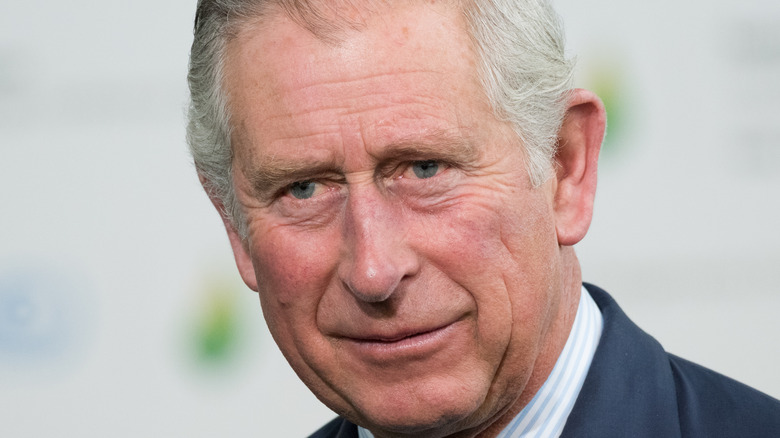 Frederic Legrand - COMEO/Shutterstock
Queen Elizabeth II is the longest-reigning monarch that the United Kingdom has ever had. Her 70th year as queen was feted with the Platinum Jubilee in June. At 96 years old and 70 years on the throne, some might think she's ready to retire. Her husband Prince Philip retired from royal duties when he was 96 years old in 2017, via The New York Times. Elizabeth, however, is unlikely to retire. On her 21st birthday, she publicly announced her dedication to live her life in public service to the Commonwealth, and she's done just that.
No British monarch has stepped down from the throne due to old age, according to Reader's Digest. Over the past several months, she has missed some royal engagements due to mobility issues, but she is still serving as monarch. And she could have several years ahead of her; Elizabeth's mother lived to 101, per CBS News. Whenever the sad day happens that Elizabeth passes away – here's how people will find out she's died – her son Prince Charles will become king. And despite him being in mourning for his mother, the Prince of Wales will have a busy schedule.
Prince Charles will visit each of the UK's countries before the queen's funeral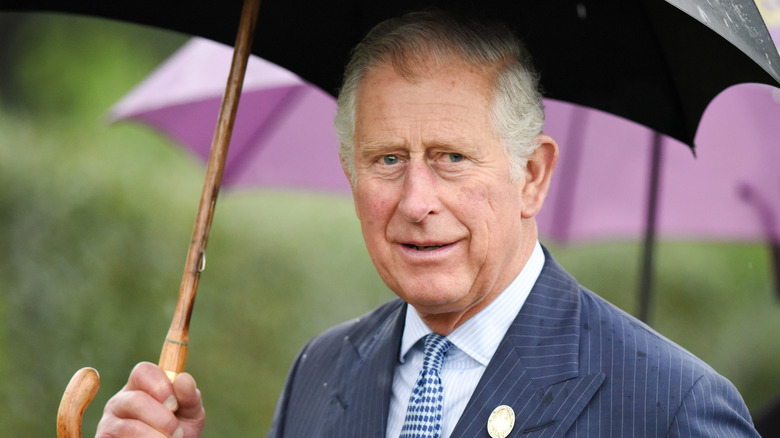 LINGTREN.COM/Shutterstock
The British government's plans for what happens when Queen Elizabeth dies are called "Operation London Bridge," per The Guardian. Prince Charles will automatically become king upon her death, and will be the oldest person in British history to become monarch, per Politico. It's possible that he'll be known as King Charles III, but he has the option of taking another name, according to the Mirror. 
Charles will make his first speech as monarch from St. James Palace on the evening of his mother's death. After that, he'll be doing a quick visit to the other countries of the United Kingdom. Three days after her death, Charles will visit Scotland — going to the Scottish parliament and attending a service at Edinburgh's St. Giles Cathedral, according to Politico. The next day he'll be in Northern Ireland for a service at Belfast's St. Anne's Cathedral, and he'll get a motion of condolence at Hillsborough Castle — Northern Ireland's only royal residence.
Prince Charles will be traveling back and forth from London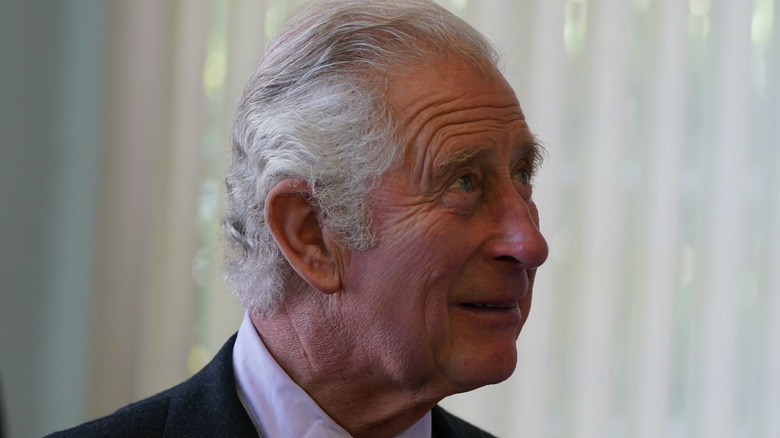 Wpa Pool/Getty Images
Five days after Queen Elizabeth's death, there will be a procession of the coffin in London from Buckingham Palace to the Palace of Westminster, with Prince Charles undoubtedly in attendance. A week after the queen's death, the current Prince of Wales will go to the country itself to attend a service at Llandaff Cathedral in Cardiff and receive a motion of condolence at the Welsh parliament, per Politico. Charles will be back in London at Westminster Abbey for the state funeral, 10 days after Elizabeth's passing, via British Heritage. 
While the current Duke of Cornwall is making the rounds of the United Kingdom after his mother's passing, he may bring along some personal effects. In the book "The Palace Papers," Tina Brown wrote that when traveling, he brings along his own "orthopedic bed, lavatory seat, and Kleenex Velvet lavatory paper, plus two landscapes of the Scottish landscapes," per Page Six. He may have gotten some of that from his mother; when traveling, Elizabeth has her own toilet paper, via SCMP.