Alison Brie Reflects On The Surprise Cancellation Of GLOW - Exclusive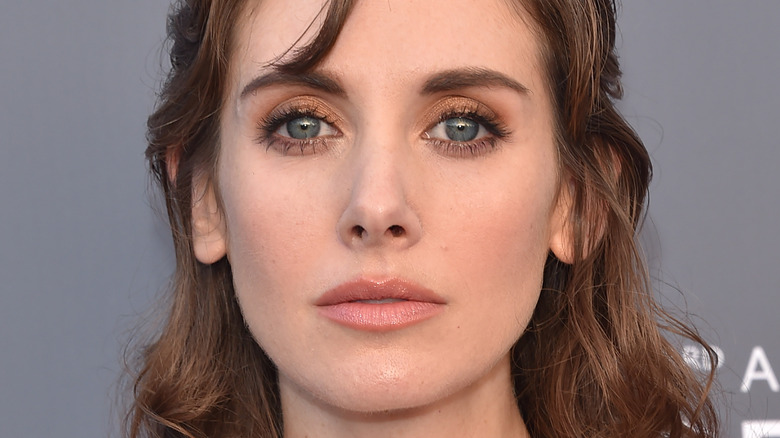 DFree/Shutterstock
To say that the COVID-19 pandemic put things into perspective is an understatement. After one fateful week in March 2020 turned the entire world on its head, we suddenly went from dining out and mixing with strangers to keeping away from family members and panicking every time we dared sneeze in public. For the business sector, things came to a grinding halt as we could no longer go to the salon or get in a workout at the gym. As for the entertainment industry — which all but relies on in-person work and on-set interactions — normal operations ceased to exist for months on end.
As a result, a number of projects were stopped in their tracks, and some fan-favorite shows were canceled altogether. Any fan of "GLOW" will tell you that the hit Netflix series should've gone on for at least two more seasons, and even though Season 4 was in the works, the program became one of the many that succumbed to pandemic pressure. Ahead of the release of her newest project, "Spin Me Round," we spoke to actor, writer, and "GLOW" star Alison Brie about the show, the unexpected way it got pulled out of production, and how it projected her forward in her career.
The pandemic put things into perspective for Alison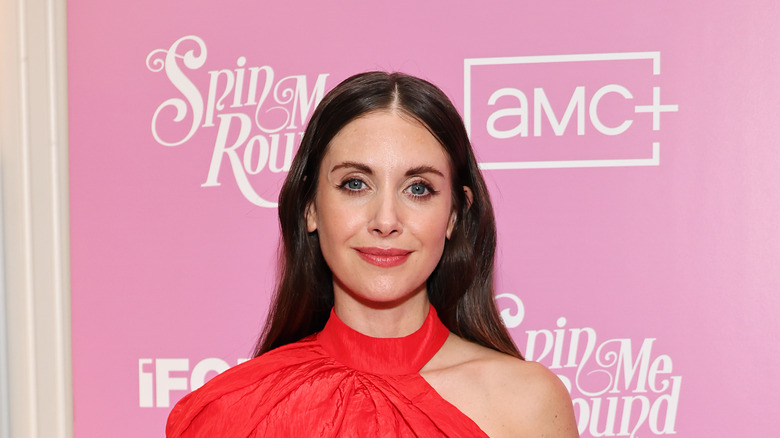 Matt Winkelmeyer/Getty Images
Netflix's hit show "GLOW" was celebrated due to a number of aspects — the acting, the writing, the stellar '80s spandex — and Alison Brie was front and center throughout its three seasons. When the COVID-19 pandemic hit, "GLOW" was ultimately stopped in its Season 4 tracks, and what would've been devastating news to the frontrunner was put into perspective given what was going on in the world.
"It was one of those things that there was a bit of a delayed reaction. Globally, there was so much going on that was so awful and so unexpected that it put things in perspective in a great way," Brie told us. "But it was really difficult — especially to not be together with the cast — finding out that the show was canceled. That made it tricky. Also, because we had started shooting the fourth season, that allowed us mentally to be like, 'There's no way that it's going to go away.' It was definitely a surprise."
However, the downtime from "GLOW" gave Brie a chance to explore different facets of her creativity, and she "immersed" herself in writing. "It is probably through the process of shooting 'GLOW' that I felt empowered to take a step into doing that," she said.
GLOW challenged the actor in a number of ways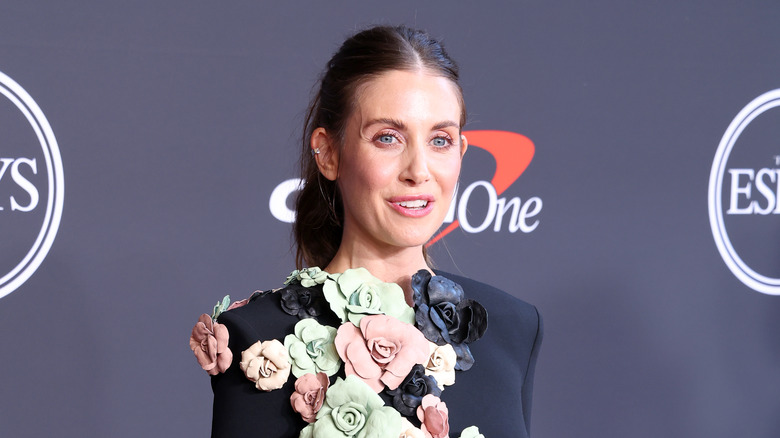 Leon Bennett/Getty Images
Taking on such a physically demanding project such as "GLOW" not only challenged Alison Brie physically, but the actor shared that the series pushed her into new territory as a performer, transforming her life for the better.
"'GLOW' as a job was life-changing for me in a lot of ways. I've talked a lot about how it affected me from a physical standpoint, having never been very athletic, or maybe being at odds with my own body. That show put me in my body in a very literal way, but it was very helpful with internal confidence," Brie said. She went on to highlight her co-star, Betty Gilpin, calling the talented actor "extraordinary." "That made me a better actress and helped me expand my perspective of how to look at acting," she explained.
"GLOW" helped Brie work her creative muscles, too, as she directed an episode of the show and started writing alongside Jeff Baena. "[In] any person's life, one thing leads to the next thing. Nothing comes out of nowhere," Brie reflected. "It's definitely a bummer to me that the show was canceled, but it's hard for me not to be so grateful for everything that I got from that experience."
"Spin Me Round" is in theaters, On Demand, and streaming on AMC+.