The Classic Soap Opera You Never Knew Josh Duhamel Was On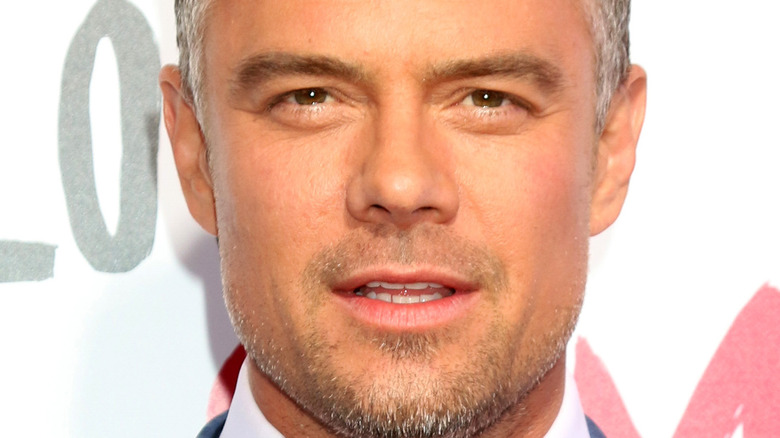 Kathy Hutchins/Shutterstock
Actor Josh Duhamel began his career in the entertainment industry as a model with IMTA and won the Male Model of the Year competition in 1997, per IMTA. He then went on to star in music videos for Donna Summer's "I Will Go with You" and Christina Aguilera's "Genie in a Bottle." His connection to the music industry would continue when he married The Black Eyed Peas frontwoman Fergie in 2009.
Duhamel was catapulted into stardom after his role as Captain Lennox in the 2007 Marvel film "Transformers" — for which he was hand-picked by Steven Spielberg. He reprised the role in several sequels over the following decade and also became a go-to leading man for romantic comedies. He starred opposite Kristen Bell in "When in Rome," Katherine Heigl in "Life as We Know It," and Julianne Hough in "Safe Haven," among others. Soon, he will be seen alongside Jennifer Lopez in the upcoming film "Shotgun Wedding."
In addition to the plethora of hit movies he's been a part of, Duhamel is also a successful television actor. One of his first major TV gigs was on the primetime NBC comedy-drama "Las Vegas," on which he was a main cast member during its 5-season run. He's also appeared on shows such as "11.22.63," "Jupiter's Legacy," and most recently the true crime comedy-drama "The Thing About Pam." However, Duhamel might not have the career he does today if he wasn't one of many celebrities who got their start on a soap opera.
Josh Duhamel was a part of an AMC supercouple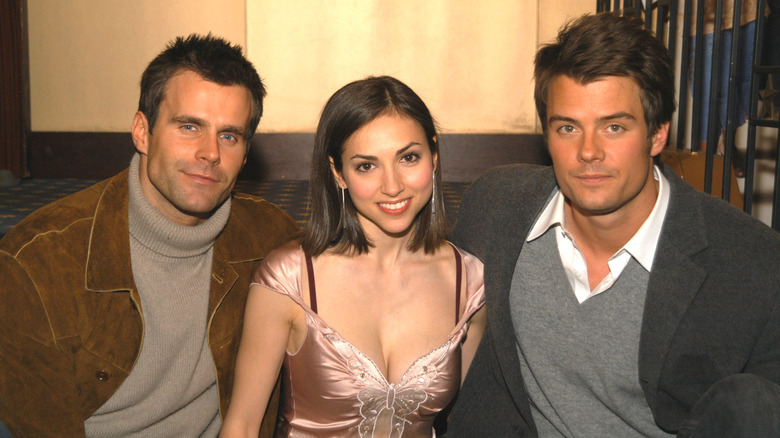 Gregorio Binuya/Getty Images
In 1999, Josh Duhamel was cast on the ABC soap "All My Children." For the following three years he starred as Leo du Pres, who was a con artist and son of former drug lord Vanessa Cortlandt, per Soap Central. During his time on the show he earned four Daytime Emmy nominations, winning once, and became one-half of a fan-favorite couple that garnered critical acclaim.
His character married Greenlee Smythe, played by Rebecca Budig in one of her several soap roles. Dubbed "GreenLeo," the two cynical schemers fell in love by accident and their unlikely relationship captured the hearts of viewers and critics alike.
However, Leo and Greenlee's love met a tragic end in 2002 when death did them part. Leo's mother Vanessa (Marj Dusay) had kidnapped Greenlee in an attempt to exchange her for precious diamonds that Leo had in his possession. Leo and his brother Trey Kenyon (played by Hallmark star Sam Page) went to rescue her and after an altercation on a cliffside, both Leo and his mother fell to their presumed deaths. Not only were Greenlee, Trey, and the rest of Pine Valley devastated by the loss, but the character's demise caused an uproar with the show's fans who couldn't believe that their beloved Leo was truly gone.
Josh Duhamel returned to AMC in 2011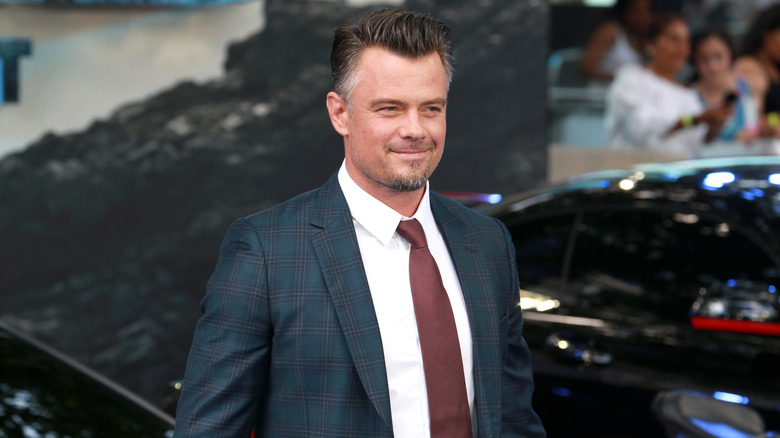 Cubankite/Shutterstock
In 2011, "All My Children" followed in the footsteps of several previously canceled soaps by inviting some of its most famous former cast members to return during its final weeks, per Salon. Josh Duhamel reprised his role as Leo du Pres, appearing in Greenlee's dream where the couple reminisced about their time together and he repeated her wedding vows, saying "All that matters are the moments you have, and the man you have by your side," per Soap Central. They professed their eternal love to each other and he went on to give his blessing for her new relationship with Ryan Lavery.
In an interview with Entertainment Weekly, Duhamel expressed his gratitude for the show that started his career. He said, "I guess in a way it was just my way of saying thank you to go back and do an episode ... I've been thinking about it for years." Not only was the reunion a great way for former cast members to pay tribute to the classic soap and share memories of their time together — like when Duhamel accidentally dropped Budig on her head during a love scene — but it also provided closure to the dedicated fans who had made it all possible.